Save Money with Our Premium Appliance Repair in Charlotte, NC
Onsite Appliance offers a wide range of effective appliance repair in Charlotte, NC in prices you can conveniently afford. We have a vast experience in repairing appliances of all kinds. Engage our services and watch as your machines literally spring back to life. We conduct thorough diagnosis of our clients' broken appliances to make the necessary restoration for minimal costs. Home appliances such as refrigerators, stoves, and microwaves are a source of comfort and convenience. We replace parts, conduct maintenance or reconstruct your broken machine as necessary.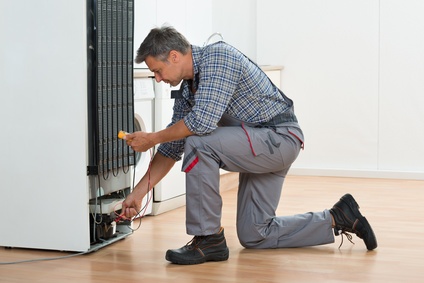 Trust Only Onsite Appliance for your GE Appliance Repair in Charlotte, NC
It is still best to let professionals in Charlotte, NC do their job and handle the appliance repair service for you. It might be a waste of money to buy things you will be using only once. When any of your appliances break down, you must avoid trying to repair them yourself by watching appliance repair videos. Taking on the repair duties may just cause more problems. Because all home appliances are a source of convenience that you need to live comfortably, it is essential to have broken appliances repaired immediately by professionals Being duly registered to operate our business in Charlotte, we can assure you that protocols, standards and safety procedures are strictly implemented.
Professional LG Appliance Repairs in Charlotte, NC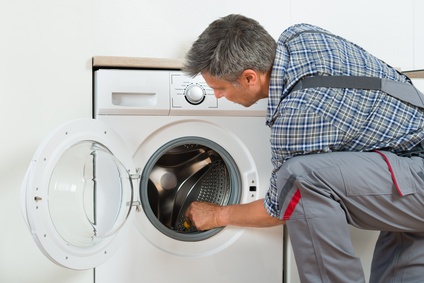 You can count on us to help you with your LG appliance repair needs in Charlotte, NC. As the leading Charlotte appliance repair company, we boast in providing a variety of local repair services. We can handle all types of appliances you have in your home.
The Best Stove Repair Service in Charlotte, NC
Our professionals are experienced in inspecting and fixing virtually any brand or model of electrical stoves. Hiring appliance repair specialists in Charlotte is still your best bet to solve your problems quickly and effectively. Our technicians have knowledge on the possible risks involved, such as gas leaks and electrical faulty wirings, and you can rely on them to ensure your safety as well as the safety of your appliance. Stoves when mishandled due to DIY appliance repair may cost not just money but damage to property or lives. Attempting to save money might cost you your property or even your life. We strictly follow safety guidelines so that gas leaks and faulty electrical wirings are avoided.
Microwave Repairs You Can Afford in Charlotte, NC
Most overhaul companies may claim that microwaves are costlier to repair than buying a new one but we beg to differ. We provide you the best value for your money by giving more than what is expected from us. We will advise you to purchase another machine only if the damages are irreparable so that you do not have to spend more than your budget. Our technicians are updated on the troubleshooting of the essential mechanisms and components of the leading microwave ovens in the market. With all of the technological advances on our appliances today, having a DIY appliance repair in Char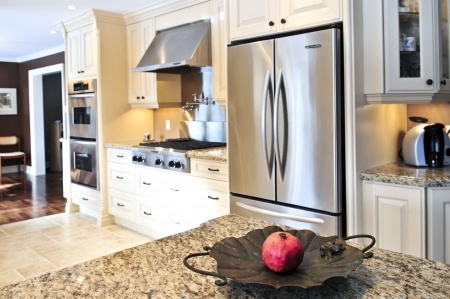 lotte, NC is getting less viable because of the complexity and intricacy of the parts involved.
Newly-Refurbished Refrigerators Come Easy in Charlotte, NC
As a leading appliance repair/maintenance service in Charlotte, we know that most homes have a refrigerator and you must have it repaired as soon as it malfunctions. When your refrigerator breaks down, it becomes a major problem as it leads to spoiled food and beverages. Leaving your refrigerator on but not cooling is a serious issue in any home because it can lead to food spoilage and further wastage of money. We guarantee the highest level of professionalism as we regularly conduct background checks on the technicians we hire. It is almost impossible to manage a home without it. That is why when your refrigerator is in trouble, you just have to get it fixed right away.
We are Masters in Dishwasher Repairs in Charlotte, North Carolina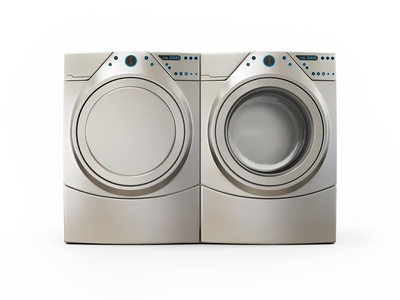 We are here to ensure that your dishwasher works like it did when it was brand new. If your dishwasher is not draining as well as it should, we can quickly come to your aid. Onsite Appliance is a comprehensive appliance repair and maintenance service unlike any other companies in Charlotte, North Carolina. Our professional experts have fixed all types of dishwasher brands and models so you can expect nothing but polished workmanship from Onsite Appliance. We service all types of dishwashers and have all the necessary tools used in the industry for their repair.
We know how to fix every make and model. Following is a list of the most popular brands we have worked on:
· Sharp
· Thermador
· Amana
· Speed Queen
· KitchenAid
· Samsung
· Miele
· Dacor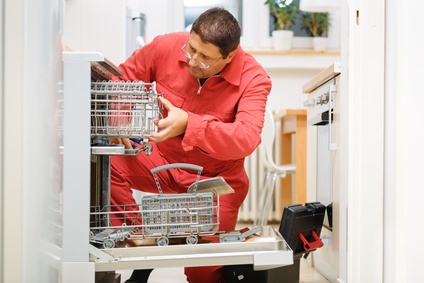 · Westinghouse
· General Electric
· ASKO
· LG
· Roper
· Haier
· Admiral
· Kenmore
· Hotpoint
· Jenn-Air
· Subzero
· Panasonic
· Maytag
· Whirlpool
· Bosch
· GE
· Electrolux
· Wolf
· Frigidaire
· Estate
· Sears
Call Us for Effective Home Appliance Repair in Charlotte, North Carolina
Our length of service in the industry has made us more competent in serving troubled households so that their machines can work again. Our friendly and competent consultants will gladly receive your service calls. Call us right now so that we can diagnose the problem on your machine and fix it right away. Customer satisfaction is our guarantee, not only for our products but more importantly when it comes to our services. No need to tire yourself out in looking for another appliance repair in Charlotte, North Carolina when you have the most reliable and efficient solutions at your own fingertips.
Mecklenburg County Service Area
Huntersville, Matthews, Charlotte, Pineville, Cornelius, Mint Hill
28269, 28277, 28205, 28215, 28210, 28216, 28212, 28226, 28213, 28262, 28208, 28270, 28273, 28211, 28214, 28217, 28227, 28209, 28206, 28278, 28202, 28203, 28105, 28207, 28204, 28134, 28078, 28244, 28246, 28254, 28280, 28281, 28282, 28284, 28285, 28287, 28223, 28228, 28242, 28243, 28250, 28253, 28255, 28258, 28263, 28274, 28288, 28289, 28290, 28296, 28201, 28218, 28219, 28220, 28221, 28222, 28224, 28229, 28230, 28231, 28232, 28233, 28234, 28235, 28236, 28237, 28241, 28247, 28256, 28260, 28265, 28266, 28271, 28272, 28275, 28297, 28299