Reliable Appliance Repair in Missoula, MT from OnSite Appliance
You can trust OnSite Appliance to be able to serve all of your needs for household appliance repair in Missoula, MT. By contacting us, you can make sure that your household essentials will be up and running again in their best condition. We have well-trained technicians in our team whom you can depend on to lengthen the life of the machines you use to help manage your home. When facing issues with any of your appliances at home, it is highly recommended that you consider seeking help from a professional company. We have been happily serving hundreds of households in their various troubleshooting and fixes for years now.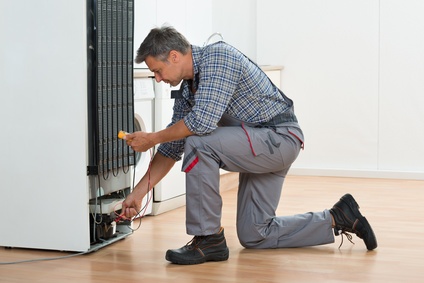 We Only Offer Total Customer Satisfaction Missoula, MT for your GE Appliance Repair
Here at OnSite Appliance, we follow industry protocols and standard procedures to achieve the best appliance repair in Missoula, MT. Whether you have malfunctioning kitchen appliances, laundry machines or any other type of electrical or gas appliances, we have highly skilled technicians to provide the most effective solutions in Missoula. Repairing electrical appliances such as stoves, refrigerators, dryers, microwave ovens, air conditioning systems, just to name a few, needs technical expertise that you can only get from a duly registered and licensed company in Missoula, Montana. Our personnel receive regular training on how to fix new appliances that are regularly released in the market. Before you can do fixes on your GE appliances, you need to have the right tools to do the work. We conduct regular trainings to ensure that our knowledge is up-to-date.
Professional LG Appliance Repairs in Missoula, MT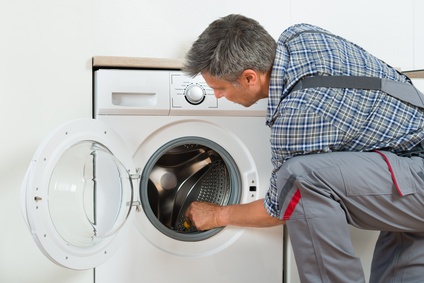 Our technicians at OnSite Appliance have been trained under the manufacturers of all the leading brands so that we are able to address any concerns regarding your malfunctioning appliances in Missoula, MT. Avoid falling prey to restoration companies in Missoula who only fix the outer part of your item but does a sloppy job on the inside costing you money and wasting your time. Save yourself from the frustration of dealing with items that repeatedly break down, costing you time and money. We have experienced and licensed technicians who are extremely skilled at conducting any type of repair.
Trustworthy Stove Repairs Missoula, MT
Our technicians at OnSite Appliance are trained to pinpoint the cause of the malfunction so that it can be addressed right away without having to aimlessly open the machine. If your stove is not working, it is always safe to call a professional to do the much needed appliance repair in Missoula. A stove is one of most used appliances in a household and unless you are a professional technician, it will be very difficult to perform proper maintenance. We use specialized procedures and high-tech equipment to ensure that your stove functions efficiently and safely. An episode of gas leak or faulty electrical wiring when done by incompetent companies may result to severe damage. When it comes to stove repair, one wrong move can make matters worse and add to your initial problems.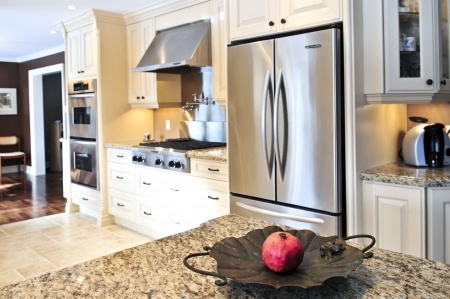 Microwave Repairs You Can Afford in Missoula, MT
There is no need to buy a new oven until our skilled technicians in Missoula, MT have taken a look at it. Schedule a microwave repair/maintenance appointment with OnSite Appliance without much hassle. We pride ourselves in being a leader in the industry. We provide you the best value for your money by giving more than what is expected from us. We have comprehensive information in our website on how to properly maintain your microwave.
Newly-Refurbished Refrigerators Come Easy in Missoula, MT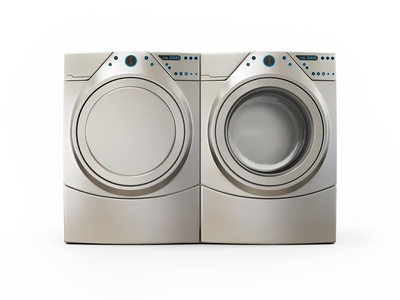 Our appliance repair service team in Missoula is one of the best in the industry when it comes to refrigerator repair. We do not charge you for unnecessary part replacements just so we can bill you higher. Refrigerators do not come cheap but that does not mean OnSite Appliance cannot provide you with a budget-friendly service fee. Some jobs may require us to replace some faulty parts but rest assured that your refrigerator will be up and running again. Leaving your refrigerator on but not cooling is a serious issue in any home because it can lead to food spoilage and further wastage of money.
Exceptional Dishwasher Repairs Missoula, Montana
Through the skill and experience of our licensed technicians, no repair or maintenance job is too big or too small. Our services are extremely affordable and you can expect no hidden charges or extra fees. Most establishments and large households rely on this machine for convenient housekeeping so we accomplish our services the quickest way we can. Our technicians provide the fastest and most efficient dishwasher appliance repairs in Missoula, Montana. Do not just throw away your washer at the slightest hint of malfunction.
Here are some of the brands we have mastered:
• ASKO
• Jenn-Air
• Samsung
• Speed Queen
• Sears
• KitchenAid
• GE
• Maytag
• Bosch
• Subzero
• Hotpoint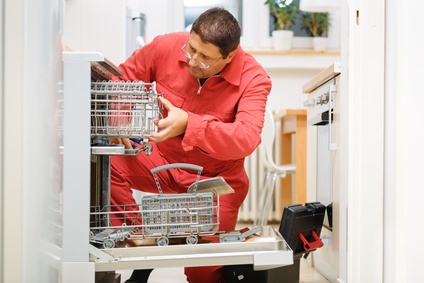 • Haier
• Miele
• Westinghouse
• Sharp
• LG
• Frigidaire
• Admiral
• Wolf
• General Electric
• Dacor
• Estate
• Amana
• Thermador
• Panasonic
• Whirlpool
• Kenmore
• Electrolux
• Roper
Call Now for Same-Day Appliance Repair Missoula, Montana
Having effective repairs helps avoid spending a whole lot more on machine replacement, so let our professionals save your appliances and your money at the same time. We take pride in being the leading provider of affordable and efficient appliance repair in Missoula, Montana. Ring us at (406) 215-4659 so we can prove to you what it means to have your repairs handled by a professional and reliable company. Allow OnSite Appliance to make a significant change in your life. Aside from being able to fully repair and maintain all brands and models of household appliances, we aim to give you the ultimate customer satisfaction. Dial our hotline today for a risk-free consultation. Our team will be happy to assist you with your concerns.
Missoula County Service Area
Missoula, Condon, Turah, Huson, Bozeman
59802, 59808, 59806, 59803, 59807, 59812, 59801