Reliable Appliance Repair in Jackson, MS from Onsite Appliance
Those with broken appliances at home must immediately consult Onsite Appliance and have them undergo an appliance repair in Jackson, MS. We can fix even badly-damaged refrigerators, heating and air conditioning systems, washing machines, dishwashers, ovens, freezers and many others. We accommodate all types of part replacement, overhaul or reconstruction of dilapidated machines. We maintain the quality of our services by continually sending our technicians to trainings, and investing in the latest tools and equipment. In all the years that we have been in business, we have dealt with all the major brands of refrigerators, HVACs, washing machines, microwave ovens, and so on.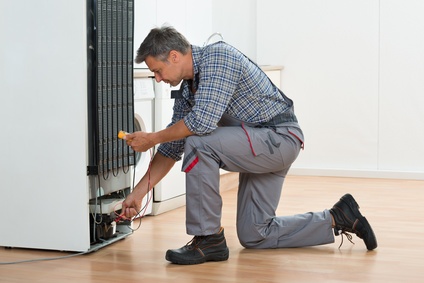 We Are Your Trusted GE Appliance Repair Technicians in Jackson, MS
When any of your appliances break down, you must avoid trying to repair them yourself by watching appliance repair videos. Taking on the repair duties may just cause more problems. We have acquired the necessary permits and licenses, and we follow all imposed protocols and regulations. Fixing your own appliances is not as easy as they make it look in appliance repair videos. While DIY kits may cost a lot cheaper, they are not worth the frustration and the time you will be spending doing the entire process yourself. With the skills and knowledge our technicians possess, your appliances will be operating efficiently in no time. We follow all safety protocols in Jackson,MS when restoring broken appliances entrusted to us.
Professional LG Appliance Repairs in Jackson, MS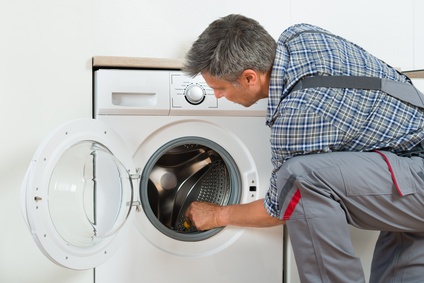 Our esteemed customers appreciate the fact that they save more money having our technicians repairing more of their broken household appliances. Knowing every feature and aspect of the various brands of appliances we cover is part of our professional training. You can count on us to help you with your LG appliance repair needs in Jackson, MS.
Stove repairs Jackson, MS
We also offer the best stove inspection and maintenance. Common issues with electrical stoves often have to do with heating elements and fuses that may require replacements. Nowhere in Jackson, can you find a more reliable appliance repair technician than at Onsite Appliance. In case of a broken down stove, be sure to unplug it from the electrical outlet or turn off the supply valve on your gas line. It can be risky to try to fix the stove yourself. We use specialized procedures and high-tech equipment to ensure that your stove functions efficiently and safely.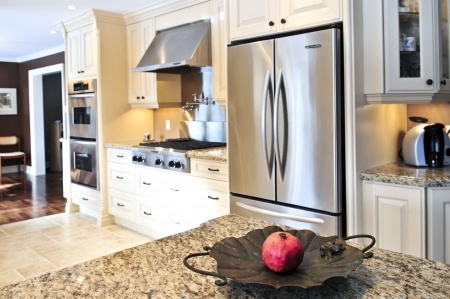 Microwave Repairs You Can Afford in Jackson, MS
We have comprehensive information in our website on how to properly maintain your microwave. We pride ourselves in being a leader in the industry. We provide you the best value for your money by giving more than what is expected from us. There is no need to buy a new oven until our skilled technicians in Jackson, MShave taken a look at it. Schedule a microwave repair/maintenance appointment with Onsite Appliance without much hassle.
Reliable Refrigerator Repair Service in Jackson, MS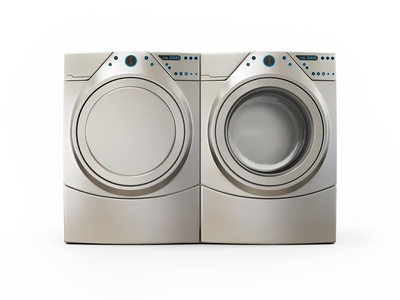 A fridge can be an expensive appliance and you do not have to buy a new one if the problem you are experiencing with it can be fixed. A refrigerator that is not cooling could easily result to losses incurred if food stored inside goes bad, so you may probably prefer our same-day appliance repair services in Jackson. Our technicians are trained to identify the cause of the machine breakdown so that a repair procedure can be implemented immediately. We understand that a broken refrigerator can be highly inconvenient especially for big families in Jackson, MS. Our professionals have the skills and experience in conducting repair on any type of refrigerator.
Expert Technicians on Dishwasher Concerns in Jackson, Mississippi
Let our technicians go over your dishwashing unit and perform appliance repair in Jackson, Mississippi. We have the knowledge and experience to fix and maintain all types of common household appliances such as a dishwasher, which is also an integral part of any home. We service all types of dishwashers and have all the necessary tools used in the industry for their repair. Whether the washer is leaking or you don't know why it doesn't leave your dishes clean, you can call us to quickly come and fix it for you in no time. We offer superior services that do not burn a hole in your pocket.
Here are some of the brands we have mastered:
· ASKO
· Jenn-Air
· Samsung
· Speed Queen
· Sears
· KitchenAid
· GE
· Maytag
· Bosch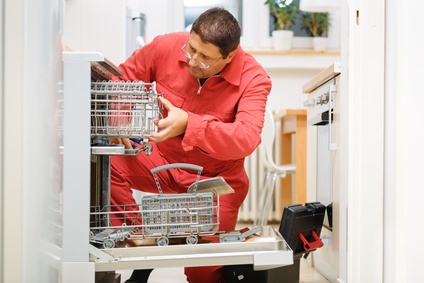 · Subzero
· Hotpoint
· Haier
· Miele
· Westinghouse
· Sharp
· LG
· Frigidaire
· Admiral
· Wolf
· General Electric
· Dacor
· Estate
· Amana
· Thermador
· Panasonic
· Whirlpool
· Kenmore
· Electrolux
· Roper
Contact Us Now for Reliable Home Appliance Repair in Jackson, Mississippi
Keeping our customers happy and satisfied with our workmanship has always been our top priority. We can bring your appliances back to life. Our consultants will only be too happy to answer your call. We are interested in providing long-term solutions to any of your appliance problems. For more information about our services or how to schedule an appointment, feel free to contact us at (601) 202-4603 and you will certainly not be disappointed. Do not delay your home appliance repair in Jackson, Mississippi and bear the inconvenience of a broken down machine; call us right now so we can help you.
Hinds County Service Area
Byram, Jackson, Raymond, Clinton
39212, 39209, 39206, 39211, 39213, 39204, 39202, 39203, 39216, 39272, 39201, 39056, 39157, 39208, 39232, 39269, 39217, 39210, 39235, 39250, 39271, 39174, 39205, 39207, 39215, 39225, 39236, 39282, 39283, 39284, 39286, 39289, 39296, 39298