Premium Appliance Repair in Kansas City, MO by Onsite Appliance
You can count on Onsite Appliance to provide cost-effective solutions when you are in need of appliance repair in Kansas City, MO. Save more money when you come to us for a quick and exceptional fix. In all the years that we have been in business, we have dealt with all the major brands of refrigerators, HVACs, washing machines, microwave ovens, and so on. You will be impressed at our expertise when it comes to bringing back dead machines to life. We replace parts, conduct maintenance or reconstruct your broken machine as necessary.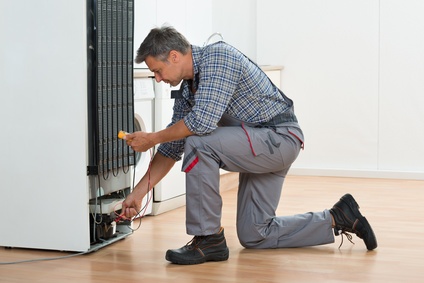 Professional GE Appliance Repair Technicians at Your Service in Kansas City, MO
While DIY kits may cost a lot cheaper, they are not worth the frustration and the time you will be spending doing the entire process yourself. Our appliance repair service in Kansas City, MO saves you money because you don't have to buy new household appliances when we can quickly and affordably fix your old ones if they have broken down. Being duly registered to operate our business in Kansas City, we can assure you that protocols, standards and safety procedures are strictly implemented. You can trust us to work our magic on your beloved appliances, while ensuring your safety at all times. Whether you have malfunctioning kitchen appliances, laundry machines or any other type of electrical or gas appliances, we have highly skilled technicians to provide the most effective solutions in Kansas City.
Onsite Appliance Covers LG Appliance Repair in Kansas City, MO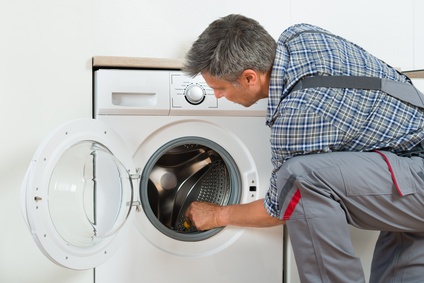 Do not worry because we are familiar with all the appliance brands out there; even the big ones in the industry. Our professional technicians are highly-skilled and consistently trained to ensure that they are equipped with the proper knowledge in handling even the latest brands and models. Regardless of what make, model or brand you have in Kansas City, MO, our skilled technicians know how to diagnose and fix them.
Stove repairs Kansas City, MO
We use specialized procedures and high-tech equipment to ensure that your stove functions efficiently and safely. Attempting to save money might cost you your property or even your life. When your gas stove is in trouble, do not attempt to fix the problem yourself, especially if you do not know what has caused it in the first place as well as the extent of its damage. Your stove can go up in flames if left in the care of non-experts. All necessary safety precautions have to be done when dealing with a problematic gas or electric stove. Nowhere in Kansas City, MO, can you find a more reliable technician than at Onsite Appliance.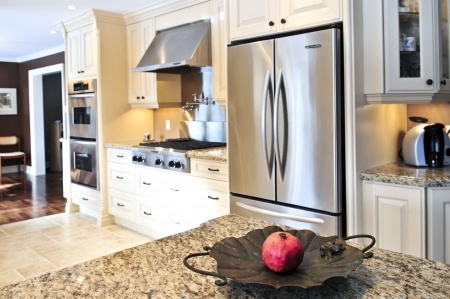 Budget-Friendly Microwave Repairs Kansas City, MO
Most of them will recommend the purchase of a new one. You do not need to endure incompetent services just to save money. No need to suffer with bad service to save money. When you notice that your microwave is not functioning normally as you would expect, it's always advisable to have a technician qualified in fixing electrical home devices to inspect it. There is no need to buy a new oven until our skilled technicians in Kansas City have taken a look at it. Our repairmen at Onsite Appliance know the nitty-gritty world of microwave ovens and they will do whatever it takes to have your oven running again at the least affordable cost.
Refrigerator repairs Kansas City, MO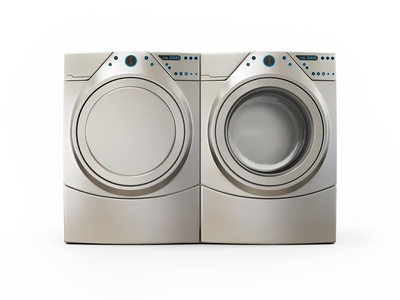 You will need our honest opinion as to whether you should fix your current problematic refrigerator or you should buy a new one. We do not charge you for unnecessary part replacements just so we can bill you higher. Although these electrical appliances may not develop problems frequently, when they eventually do, you may have to call an expert repairman to fix them. We have a warehouse in Kansas City, MO complete with all the needed supplies and refrigerator parts so we are able to work on your refrigerator right away. Any homemaker knows how essential it is to have a fully functioning refrigerator at home.
Dishwasher Repairs Kansas City, MO
If your dishwasher is not working properly as it should, give us a call. Do not take the longer route of fixing the dishwasher yourself when you can take a much shorter route with us. When your dishwasher is in trouble, call us. We are here to ensure that your dishwasher works like it did when it was brand new. Let our technicians go over your dishwashing unit in Kansas City, Missouri.
We provide first-rate rehabilitation services on the following brands:
• Wolf
• Estate
• Roper
• GE
• Miele
• Electrolux
• Amana
• Haier
• Hotpoint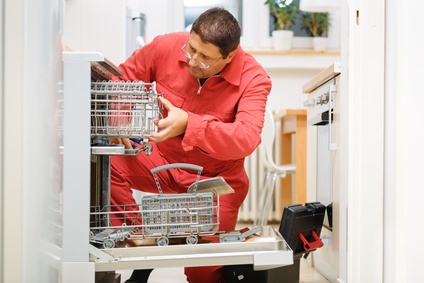 • Admiral
• Sears
• Samsung
• Panasonic
• Westinghouse
• Frigidaire
• Dacor
• Bosch
• Thermador
• Kenmore
• ASKO
• Subzero
• LG
• Speed Queen
• Sharp
• KitchenAid
• General Electric
• Maytag
• Whirlpool
• Jenn-Air
Call Onsite Appliance for Premium and Low-Cost Servicing in Kansas City, Missouri
Our team will be happy to assist you with your concerns. Use the phone number provided in our contact details to call us directly and one of our appliance repairmen will speak with you. 100% customer satisfaction is our guarantee, and our commitment to providing you with quality service has never wavered since day one. Keeping our customers happy and satisfied with our workmanship has always been our top priority. We can assure you that you will be in good hands the minute you pick up the phone and call our number.
Jackson County Service Area
Kansas City
64114, 64118, 64134, 64155, 64131, 64151, 64130, 64119, 64127, 64133, 64111, 64157, 64110, 64117, 64132, 64138, 64124, 64113, 64128, 64116, 64123, 64137, 64109, 64129, 64154, 64112, 64106, 64152, 64108, 64126, 64145, 64156, 64153, 64158, 64105, 64136, 64125, 64139, 64146, 64147, 64101, 64120, 64149, 64163, 64012, 64030, 64052, 64052, 64053, 64055, 64064, 64068, 64079, 64081, 64082, 64102, 64150, 64161, 64164, 64165, 64166, 64167, 64172, 64192, 64144, 64162, 64170, 64180, 64183, 64185, 64187, 64193, 64194, 64197, 64198, 64944, 64999, 64121, 64141, 64148, 64168, 64171, 64179, 64188, 64190, 64191, 64195, 64196, 64199