Guaranteed Reliable Appliance Repair in Baltimore, MD
You can count on Onsite Appliance to provide cost-effective solutions when you are in need of appliance repair in Baltimore, MD. Instead of bringing your broken machine to various remote service centers, it is best to consult with experts from us here at Onsite Appliance. We have well-trained technicians in our team whom you can depend on to lengthen the life of the machines you use to help manage your home. We can fix even badly-damaged refrigerators, heating and air conditioning systems, washing machines, dishwashers, ovens, freezers and many others. We guarantee 100% customer satisfaction with our quick response, fast turnaround time, and quality repair services.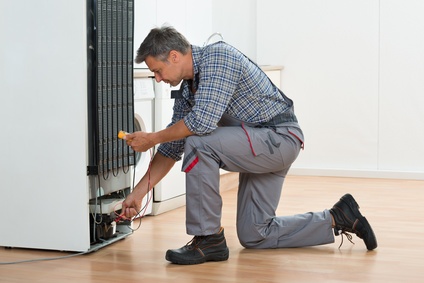 100% Customer Satisfaction for Your GE Appliance Repair in Baltimore, MD
You do not need to prolong the stress of operating your kitchen with a faulty machine, call us now so we can help you. Do not attempt to fix your home appliance by simply following DIY methods that may lead to accidents. It is still best to let professionals in Baltimore, MD do their job and handle the appliance repair service for you. Our personnel receive regular training on how to fix new appliances that are regularly released in the market. The fact of the matter is that these videos are shot by licensed technicians with the credentials and experience to conduct repair. Doing repairs by yourself may seem cheaper initially, but wait until you see the bigger picture. Watching DIY videos on the Internet may make things look easy but you may get hurt in the process.
Professional LG Appliance Repairs in Baltimore, MD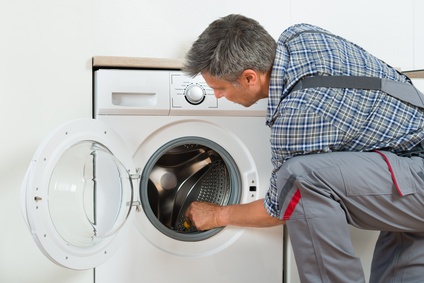 With all the brands and models in the market today, you may be confused if the service company you call can repair your specific appliance at home. Our workmanship is always to the highest level of excellence. Suffer no more because with us, it will be easier to look for an appliance repair near you. Our technicians at Onsite Appliance have been trained under the manufacturers of all the leading brands so that we are able to address any concerns regarding your malfunctioning appliances in Baltimore, MD.
Safe and Convenient Stove Repairs in Baltimore, MD
If you wish to learn more about proper microwave maintenance, our personnel can also provide you with the essential information on how to properly maintain them. Common issues with electrical stoves often have to do with heating elements and fuses that may require replacements. Trust only certified technicians from Onsite Appliance when it comes to outstanding stove repairs. If there are gas leaks, your damaged stove can burst into flames if not properly attended to. Electrical stoves are not the kind of home appliances you would attempt to fix on your own without technical experience in dealing with complex electrical circuits. If your stove is not working, it is always safe to call a professional to do the much needed appliance repair in Baltimore.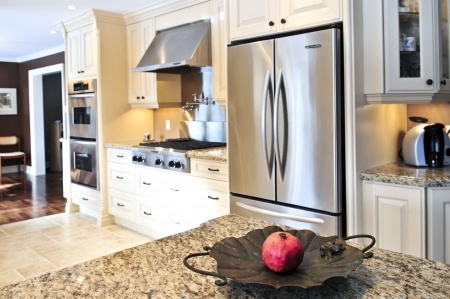 Budget-Friendly Microwave Repairs Baltimore, MD
We cut on unnecessary costs that we believe should not be shouldered by our clients so they can enjoy huge savings and the best deals. Our appliance repair services in Baltimore, MD are available at competitive prices and we guarantee its effectiveness. Our professional experts guarantee quick and efficient reconstruction services without sacrificing the quality of the repair. We guarantee value for your money, so even though we may not have the cheapest rates around, we come highly recommended because our services are always top-notch and affordable. All the latest appliances today have computerized controls and intricate systems unlike before when knobs and switches are all you need.
Quick and Efficient Refrigerator Repairs Baltimore, MD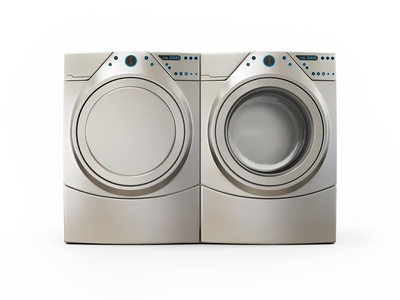 A fridge can be an expensive appliance and you do not have to buy a new one if the problem you are experiencing with it can be fixed. A refrigerator can be a costly investment and we understand that it can be highly impractical to just dispose of a slightly broken item. Our licensed technicians know all types of refrigerators inside and out. You will need our honest opinion as to whether you should fix your current problematic refrigerator or you should buy a new one. It is almost impossible to manage a home without it. That is why when your refrigerator is in trouble, you just have to get it fixed right away. Whatever it is, our (CITY) appliance repair technicians can take a look at your refrigerator and do the necessary measures to remedy the problem.
We Wash Away Problems from Your Dishwasher in Baltimore, Maryland
Our expertise will allow you to maximize the usage of your appliance. Do not just throw away your washer at the slightest hint of malfunction. Our professional experts have fixed all types of dishwasher brands and models so you can expect nothing but polished workmanship from Onsite Appliance. Washing the dishes is a difficult chore so if your dishwasher breaks down, it is best to call the right appliance repair professionals in Baltimore, Maryland . We are experienced in handling all sizes and makes of dishwashers and other machines.
We know how to fix every make and model. Following is a list of the most popular brands we have worked on:
· Kenmore
· Sharp
· Maytag
· LG
· Amana
· Roper
· Frigidaire
· Admiral
· Wolf
· KitchenAid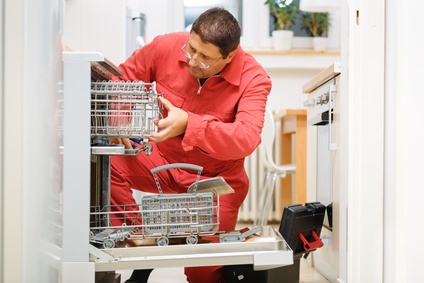 · Jenn-Air
· Whirlpool
· GE
· Thermador
· Haier
· Subzero
· Westinghouse
· Estate
· Panasonic
· Hotpoint
· Sears
· ASKO
· Speed Queen
· Dacor
· Electrolux
· Bosch
· Samsung
· General Electric
· Miele
Call Us and We Will Immediately Restore Your Home Appliances in Baltimore, Maryland
It is about time you experience first-hand the kind of appliance repair in Baltimore, Maryland that we at Onsite Appliance have been providing our loyal clients. Enjoy your home appliances once again when you call us at (410) 216-5901. Our accommodating service team will be glad to answer all your questions. Having effective repairs helps avoid spending a whole lot more on machine replacement, so let our professionals save your appliances and your money at the same time. There is no service job too complicated or too easy for our technicians to fix. We are interested in providing long-term solutions to any of your appliance problems.
Baltimore Service Area
Baltimore
21215, 21218, 21206, 21224, 21229, 21217, 21230, 21213, 21216, 21223, 21239, 21202, 21212, 21214, 21225, 21211, 21201, 21205, 21231, 21207, 21210, 21209, 21234, 21226, 21208, 21222, 21227, 21228, 21233, 21236, 21237, 21240, 21260, 21261, 21251, 21235, 21241, 21250, 21263, 21264, 21265, 21268, 21273, 21274, 21275, 21278, 21279, 21280, 21283, 21287, 21288, 21289, 21290, 21298, 21203, 21270, 21281, 21282, 21284, 21285, 21297