OnSite Appliance – We Guarantee Reliable and Affordable Appliance Repair in Baton Rouge, LA
OnSite Appliance offers a wide range of effective appliance repair in Baton Rouge, LA in prices you can conveniently afford. Your search should end here because you have just found the most qualified Baton Rouge, LA company to help with all your needs, that's as far as any problems you may be experiencing with your home appliances are concerned. We guarantee 100% customer satisfaction with our quick response, fast turnaround time, and quality repair services. We maintain the quality of our services by continually sending our technicians to trainings, and investing in the latest tools and equipment. Appliance repair is important for daily living as it promotes comfort in your home.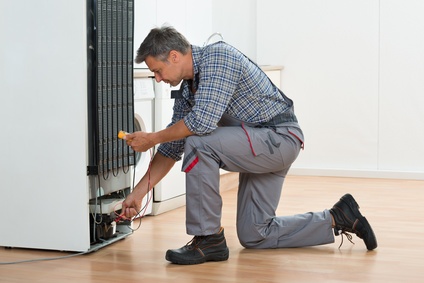 Call Our Trusted GE Appliance Repair Experts
Doing repairs by yourself may seem cheaper initially, but wait until you see the bigger picture. Watching DIY videos on the Internet may make things look easy but you may get hurt in the process. Our certified professionals are knowledgeable on the latest technologies. When any of your appliances break down, you must avoid trying to repair them yourself by watching appliance repair videos. Taking on the repair duties may just cause more problems. Our appliance repair service in Baton Rouge, LA saves you money because you don't have to buy new household appliances when we can quickly and affordably fix your old ones if they have broken down. It might be a waste of money to buy things you will be using only once.
Professional LG Appliance Repairs in Baton Rouge, LA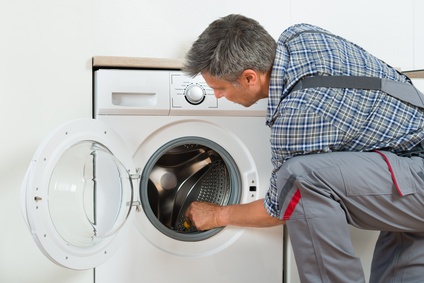 Our technicians can do magic on every type of machine you have in your home. When you contact us, you gain peace of mind knowing that our licensed technicians have all the necessary skills to carry out the services we offer. You can count on us to help you with your LG appliance repair needs in Baton Rouge, LA.
Stove repairs Baton Rouge, LA
If there are gas leaks, your damaged stove can burst into flames if not properly attended to. We also offer the best stove inspection and maintenance. Our technicians at OnSite Appliance are trained to pinpoint the cause of the malfunction so that it can be addressed right away without having to aimlessly open the machine. If you wish to learn more about proper microwave maintenance, our personnel can also provide you with the essential information on how to properly maintain them. If your stove is not working, it is always safe to call a professional to do the much needed appliance repair in Baton Rouge. When it comes to stove repair, one wrong move can make matters worse and add to your initial problems.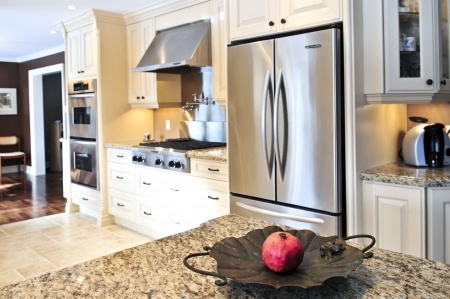 Budget-Friendly Microwave Repairs Baton Rouge, LA
There is no need to buy a new oven until our skilled technicians in Baton Rouge, LA have taken a look at it. We are experts in the repair of the latest microwave ovens so you do not need to subject yourself to a crash course so that you can learn how to do the fix. We provide you the best value for your money by giving more than what is expected from us. Computer circuitry is not something you should tamper unknowingly, so call a professional who knows what to do. We offer our services at cost-effective rates so you can be sure to pay for only the services you need.
Complete Refrigerator Repairs Baton Rouge, LA When You Need It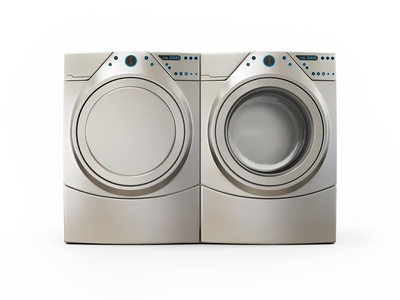 Our technicians will do their best to fix the problem on your machine so that you can continue with your operations at the soonest possible time. Refrigerators are certainly some of the most important appliances found in homes. Almost all homes rely on a functional refrigerator to prevent food from spoiling. If your fridge is malfunctioning, it is crucial to call a professional appliance repair company in Baton Rouge to address the problem right away. We provide quick refrigerator repairs in Baton Rouge, Louisiana at very competitive rates. We are a team of professionals and we will charge you only for the parts that need necessary replacements.
Expert Technicians on Dishwasher Concerns in Baton Rouge, Louisiana
We will gladly offer our repair services and finish the job within the day if necessary. We are experienced in addressing mechanical concerns on the machine such as faulty valves and leaking door seals so you can trust us to quickly and properly fix any problem your machine may have. When you hire our service, your dishwasher will function just as it did the day you bought it. Among the service companies operating in Baton Rouge, we give the fastest troubleshooting and repair services to get the appliances back up and running immediately. We have a quick turn-around time for dishwasher repairs in Baton Rouge, Louisiana because we know how difficult it is to wash your dishes without it.
We are knowledgeable and certified professionals when it comes to handling the following brands:
• ASKO
• LG
• Frigidaire
• Thermador
• Speed Queen
• Bosch
• Admiral
• Kenmore
• KitchenAid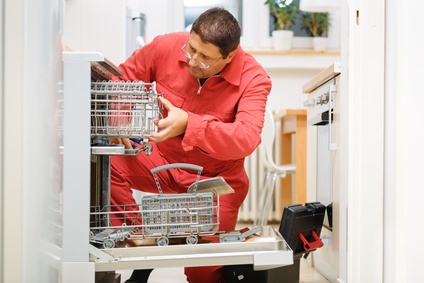 • Dacor
• Maytag
• Electrolux
• Panasonic
• Jenn-Air
• Amana
• Haier
• Estate
• Roper
• Hotpoint
• GE
• Westinghouse
• Whirlpool
• Sears
• Sharp
• Samsung
• General Electric
• Subzero
• Wolf
• Miele
Call Now for Same-Day Appliance Repair Baton Rouge, Louisiana
Call us right now so that we can diagnose the problem on your machine and fix it right away. It is about time you experience first-hand the kind of appliance repair in Baton Rouge, Louisiana that we at OnSite Appliance have been providing our loyal clients. Get in touch with us today! There is no service job too complicated or too easy for our technicians to fix. Through our services, you will be able to maintain the level of comfort and convenience that has been a staple throughout your entire household.
East Baton Rouge Parish Service Area
Harahan, Central City, Baton Rouge, Baker, Zachary, Jean Lafitte, Gretna
70895, 70803, 70714, 70806, 70874, 70816, 70804, 70826, 70821, 70891, 70879, 70809, 70837, 70810, 70893, 70831, 70801, 70822, 70819, 70814, 70894, 70884, 70815, 70812, 70835, 70896, 70802, 70805, 70833, 70811, 70808, 70823, 70827, 70825, 70813, 70892, 70836, 70820, 70818, 70807, 70817, 70898, 70873, 70883