Guaranteed Reliable Appliance Repair in Shively, KY
We provide the most dependable and cost-efficient appliance repair in Shively, KY. You will be impressed at our expertise when it comes to bringing back dead machines to life. We can fix even badly-damaged refrigerators, heating and air conditioning systems, washing machines, dishwashers, ovens, freezers and many others. Our technicians are well-equipped with the knowledge and experience to handle troubles on most machines in your home. Home appliances such as refrigerators, stoves, and microwaves are a source of comfort and convenience.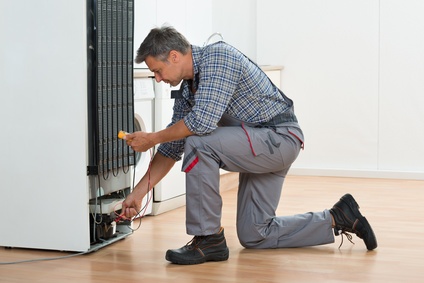 Trusted Service Company in Shively, KY for Your GE Appliances
We take pride in our highly skilled technicians who undergo refresher trainings as well as repeated simulations for new brands and models. It can be inspiring watching repair videos but do not risk your life and property by fixing your damaged appliances yourself. Here at Onsite Appliance, we follow industry protocols and standard procedures to achieve the best appliance repair in Shively, KY. With the skills and knowledge our technicians possess, your appliances will be operating efficiently in no time. Do not attempt to fix your home appliance by simply following DIY methods that may lead to accidents.
Reliable LG Appliance Repair in Shively, KY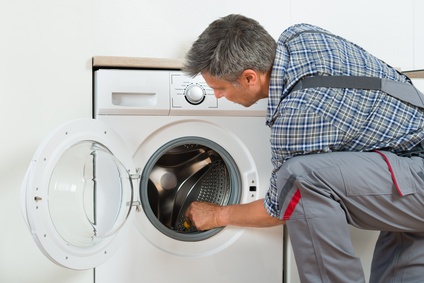 Knowing every feature and aspect of the various brands of appliances we cover is part of our professional training. Residents in Shively, KY trust Onsite Applianceno matter what brand of home appliance they are having problems with. Our technicians can do magic on every type of machine you have in your home.
Convenient Stove Maintenance and Repair Services in Shively, KY
A common problem with stoves is a malfunctioning burner. In case of a broken down stove, be sure to unplug it from the electrical outlet or turn off the supply valve on your gas line. Your stove can go up in flames if left in the care of non-experts. If your stove is not working, it is always safe to call a professional to do the much needed appliance repair in Shively. All necessary safety precautions have to be done when dealing with a problematic gas or electric stove. When you have your appliances regularly maintained, you avoid having to replace them with newer models that cost hundreds if not thousands of dollars.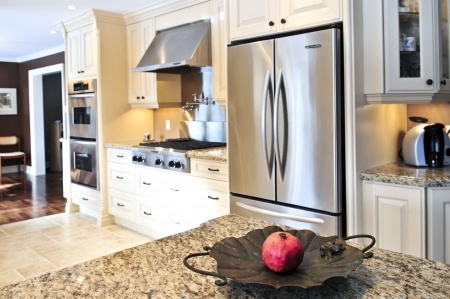 Expert Microwave Repair Service in Shively, KY
We will never recommend that you buy a new oven until we have exhausted all our skills in trying to fix it first. Our repairmen at Onsite Appliance know the nitty-gritty world of microwave ovens and they will do whatever it takes to have your oven running again at the least affordable cost. For many Shively repair companies, microwave ovens are quite a challenge to repair. Check out what others in Shively, KY are saying about our low-cost microwave appliance repairs through our repair clinic reviews. We have comprehensive information in our website on how to properly maintain your microwave.
Complete Refrigerator Repairs Shively, KY When You Need It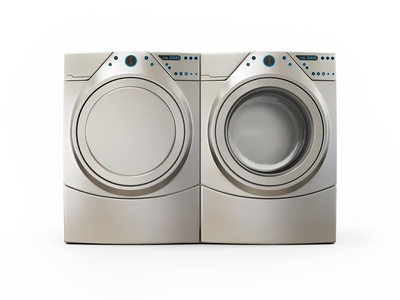 We understand that a broken refrigerator can be highly inconvenient especially for big families in Shively, KY. Our technicians are trained to identify the cause of the machine breakdown so that a repair procedure can be implemented immediately. We have an extensive parts warehouse in Shively, KY that allows us to work continuously and avoid any delays when it comes to doing appliance repair. It is almost impossible to manage a home without it. That is why when your refrigerator is in trouble, you just have to get it fixed right away. We can teach you how to maintain your appliances so that you can perform daily maintenance that will prevent future malfunction.
Expert Technicians on Dishwasher Concerns in Shively, Kentucky
Whether it is a draining malfunction or a blown dishwasher thermal fuse, we are equipped to handle your concerns immediately and effectively in Shively, Kentucky. DIY videos can only make the process look so easy but once you get down to actually doing it, you will realize that fixing your dishwasher yourself is not "a walk in the park". Our expertise will allow you to maximize the usage of your appliance. We are experienced in addressing mechanical concerns on the machine such as faulty valves and leaking door seals so you can trust us to quickly and properly fix any problem your machine may have. We offer superior services that do not burn a hole in your pocket.
Here are some of the brands we have mastered:
· Wolf
· LG
· Sharp
· Westinghouse
· Kenmore
· Samsung
· General Electric
· Sears
· Whirlpool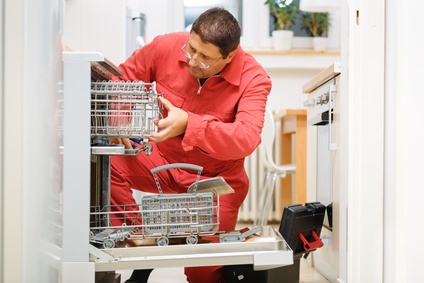 · Panasonic
· Dacor
· Maytag
· Miele
· ASKO
· Admiral
· Hotpoint
· Bosch
· GE
· Speed Queen
· Thermador
· Electrolux
· Roper
· Amana
· Frigidaire
· Haier
· Subzero
· Jenn-Air
· Estate
· KitchenAid
Call Us Today and Gain the Privilege of Hiring the Best and Most Affordable Repair Service in Shively, KY
Dial our hotline today for a risk-free consultation. Our team will be happy to assist you with your concerns. Keeping our customers happy and satisfied with our workmanship has always been our top priority. Know that when you entrust your broken appliance with Onsite Appliance, you are bound to be amazed at how we can make it work as good as new again. For more information about our services or how to schedule an appointment, feel free to contact us at (502) 200-1887 and you will certainly not be disappointed. Having effective repairs helps avoid spending a whole lot more on machine replacement, so let our professionals save your appliances and your money at the same time. Providing the best appliance repair in Shively, Kentucky is what Onsite Appliance is all about.
Jefferson County Service Area
Woodlawn Park, Middletown, Brownsboro Village, Graymoor-Devondale, Blue Ridge Manor, Norbourne Estates, Bellewood, Louisville, Hurstbourne, Meadow Vale, Hurstbourne Acres, Druid Hills, Parkway Village, Beechwood Village, Seneca Gardens, Douglass Hills, Strathmoor Manor, Houston Acres, Lyndon, Glenview, Hollow Creek, Briarwood, Audubon Park, Lynnview, Jeffersontown, Green Spring, Fincastle, Mockingbird Valley, Lincolnshire, Langdon Place, Sycamore, Indian Hills, Forest Hills, Windy Hills, Brownsboro Farm, Wildwood, Shively, West Buechel, Heritage Creek, Strathmoor Village, Anchorage, St. Regis Park, Glenview Hills, Northfield, Creekside, Rolling Fields, Barbourmeade, St. Matthews, Watterson Park, Bellemeade, Rolling Hills
40208,40210,40215,40216,40256