Onsite Appliance- We Offer the Most Effective and Affordable Appliance Repair in Louisville, KY
If you have a need for an appliance repair in Louisville, KY, you will not find any other company that does repairs with the same quality that we have at Onsite Appliance. Among the most common items we fix are HVAC systems, washers, refrigerators and ovens. We are intent on solving your technical problems right away so you can be free from the stress and inconvenience of a broken down machine in no time. We conduct thorough diagnosis of our clients' broken appliances to make the necessary restoration for minimal costs. In all the years that we have been in business, we have dealt with all the major brands of refrigerators, HVACs, washing machines, microwave ovens, and so on.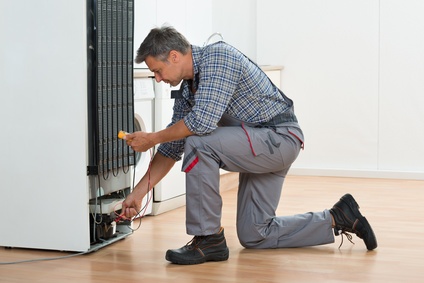 We Are Your Trusted GE Appliance Repair Technicians in Louisville, KY
Appliance repair videos make restoration look easy but there are high risks especially when it is done by non-professionals. You can ask for the identifications of our technicians deployed to your location so that you can verify their legitimacy. We have acquired the necessary permits and licenses, and we follow all imposed protocols and regulations. Our personnel have obtained the necessary authorizations to be able to practice their profession for the public. It is still best to let professionals in Louisville, KY do their job and handle the appliance repair service for you.
Trust Our LG Appliance Repair in Louisville, KY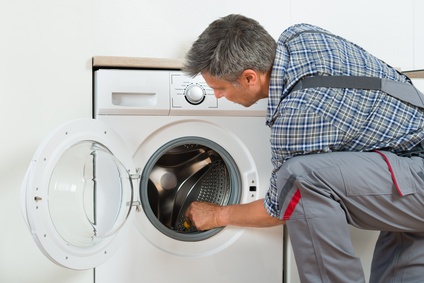 More and more people in Louisville, KY are coming to Onsite Appliance to have their home appliances restored. We have experienced and licensed technicians who are extremely skilled at conducting any type of repair. Do not worry because we are familiar with all the appliance brands out there; even the big ones in the industry.
Convenient Stove Maintenance and Repair Services in Louisville, KY
We strictly follow safety guidelines so that gas leaks and faulty electrical wirings are avoided. Electric or gas stoves must not be messed with by non-professionals when they show signs of malfunctioning. Our high priority on quality service and safety is your guarantee that you and your property will be kept safe at all times. Leave stove rehabilitation to the experts here at Onsite Appliance. Stove malfunction can occur at any time. When they do occur, you really need to consider contacting a professional appliance repair company in Louisville such as Onsite Appliance. An episode of gas leak or faulty electrical wiring when done by incompetent companies may result to severe damage.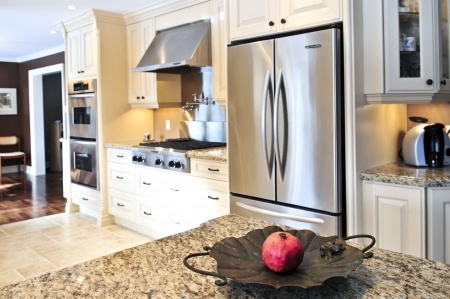 Affordable Local Microwave Repair in Louisville, KY
Our appliance repair services in Louisville, KY are available at competitive prices and we guarantee its effectiveness. Our trucks are also loaded with various parts that may be used in the replacement of broken components in your microwave. Computer circuitry is not something you should tamper unknowingly, so call a professional who knows what to do. We guarantee value for your money, so even though we may not have the cheapest rates around, we come highly recommended because our services are always top-notch and affordable. You do not need to endure incompetent services just to save money.
Effective Refrigerator Repairs Available in Louisville, KY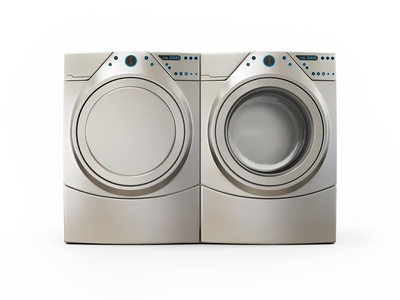 When we perform refrigerator repair or maintenance, you can gain peace of mind knowing that it will be restored to an almost brand new state. A refrigerator can be a costly investment and we understand that it can be highly impractical to just dispose of a slightly broken item. Any homemaker knows how essential it is to have a fully functioning refrigerator at home. Our parts warehouse in Louisville, KY allows us to continue working with no delays in case a part is needed on the spot during an appliance repair. In as little time as possible, you will have your newly-refurbished refrigerator running like brand new.
Dishwasher Repairs Louisville, KY
We have the knowledge and experience to fix and maintain all types of common household appliances such as a dishwasher, which is also an integral part of any home. Our professional experts have fixed all types of dishwasher brands and models so you can expect nothing but polished workmanship from Onsite Appliance. If your dishwasher is not draining as well as it should, we can quickly come to your aid. Onsite Appliance is a comprehensive appliance repair and maintenance service unlike any other companies in Louisville, Kentucky. A dishwashing machine is an important home appliance and we know that they can cost quite a bit, too.
The range of the appliance brands and service that we offer in Louisville, KYinclude the following:
· Electrolux
· Amana
· KitchenAid
· ASKO
· Hotpoint
· Frigidaire
· Estate
· Subzero
· Thermador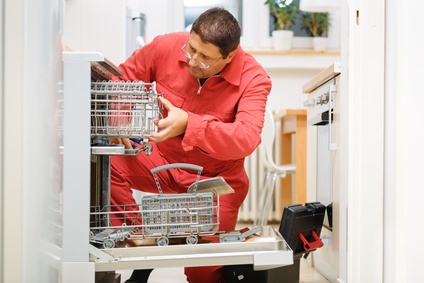 · Westinghouse
· Sharp
· Samsung
· Jenn-Air
· Roper
· General Electric
· Haier
· Wolf
· Miele
· Dacor
· Whirlpool
· Kenmore
· Maytag
· Sears
· Panasonic
· Speed Queen
· LG
· Admiral
· Bosch
· GE
Contact Us Now for Reliable Home Appliance Repair in Louisville, Kentucky
Allow Onsite Appliance to make a significant change in your life. You can fill out and submit the form provided on this site and we will call you. Do not delay your home appliance repair in Louisville, Kentucky and bear the inconvenience of a broken down machine; call us right now so we can help you. Ring us at (502) 200-1887 so we can prove to you what it means to have your repairs handled by a professional and reliable company. Our friendly and competent consultants will gladly receive your service calls.
Jefferson County Service Area
Northfield, Anchorage, Seneca Gardens, Middletown, Langdon Place, Norbourne Estates, Brownsboro Village, Bellemeade, Rolling Hills, Creekside, Beechwood Village, Mockingbird Valley, Audubon Park, West Buechel, Druid Hills, Glenview Hills, Fincastle, Hurstbourne, Houston Acres, Lynnview, Louisville, Hurstbourne Acres, Sycamore, Briarwood, Lincolnshire, Strathmoor Manor, Graymoor-Devondale, Rolling Fields, Heritage Creek, Strathmoor Village, Wildwood, Watterson Park, St. Matthews, Hollow Creek, Bellewood, Woodlawn Park, St. Regis Park, Lyndon, Glenview, Jeffersontown, Barbourmeade, Brownsboro Farm, Windy Hills, Meadow Vale, Shively, Green Spring, Parkway Village, Forest Hills, Douglass Hills, Indian Hills, Blue Ridge Manor
40202, 40203, 40204, 40205, 40206, 40207, 40208, 40209, 40210, 40211, 40212, 40213, 40214, 40215, 40216, 40217, 40218, 40219, 40220, 40222, 40223, 40228, 40229, 40241, 40242, 40243, 40245, 40258, 40272, 40291, 40299, 40225, 40266, 40280, 40281, 40282, 40283, 40287, 40289, 40292, 40293, 40294, 40296, 40297, 40201, 40221, 40224, 40231, 40232, 40233, 40250, 40251, 40252, 40253, 40255, 40256, 40257, 40259, 40261, 40268, 40269, 40270, 40285, 40290, 40295, 40298