Onsite Appliance- The Advantages of Seeking Our Appliance Repair in Jeffersontown, KY
For years, Onsite Appliance has been the leading provider of reliable and budget-friendly appliance repair in Jeffersontown, KY. Hiring us is a much more affordable option as compared to buying brand new items. Avoid wasting money when you replace a slightly malfunctioning item with a new one. You do not have to suffer for long periods while we do the fixing because we guarantee the shortest turnaround time in repairing appliances. We have avast experience in repairing appliances of all kinds. Engage our services and watch as your machines literally spring back to life.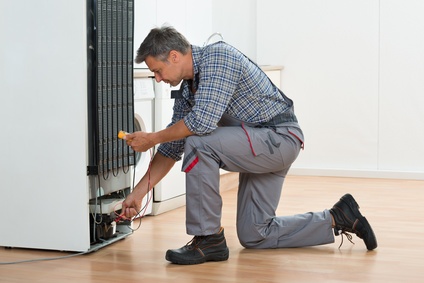 Professional GE Appliance Repair Technicians at Your Service in Jeffersontown, KY
Here at Onsite Appliance, we value safety and product quality at all times. Because all home appliances are a source of convenience that you need to live comfortably, it is essential to have broken appliances repaired immediately by professionals Our professional technicians are employed according to experience and character so you can rest assured that you will be serviced by nothing but the most competent in the industry. It is still best to let professionals in Jeffersontown, KY do their job and handle the appliance repair service for you. We ensure that all restored items are functioning as expected and without any risks when used.
Dependable LG Appliance Repair Services in Jeffersontown, KY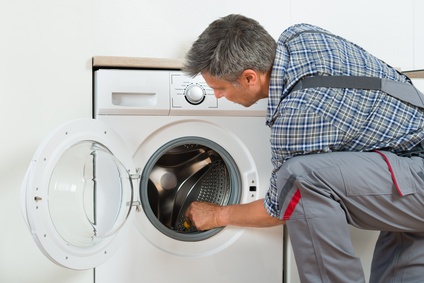 You do not have to go back and forth different centers for appliance repair near you that only specialize on one type of appliance when you can bring them all to us. When you contact us, you gain peace of mind knowing that our licensed technicians have all the necessary skills to carry out the services we offer. Our repair service in Jeffersontown, KY has a sterling reputation as one of the best in the area for many reasons.
The Safest Stove Repairs in Jeffersontown, KY
It can be risky to try to fix the stove yourself. Our technicians have knowledge on the possible risks involved, such as gas leaks and electrical faulty wirings, and you can rely on them to ensure your safety as well as the safety of your appliance. Hiring appliance repair specialists in Jeffersontown is still your best bet to solve your problems quickly and effectively. The technicians we have at Onsite Appliance have been trained well to diagnose all types of appliances, and then whatever the problem is, they get right down to fixing it, making sure to take the necessary safety precautions. Whenever appliances malfunction, you always need a well-qualified technician to do proper inspection before undertaking the repair work.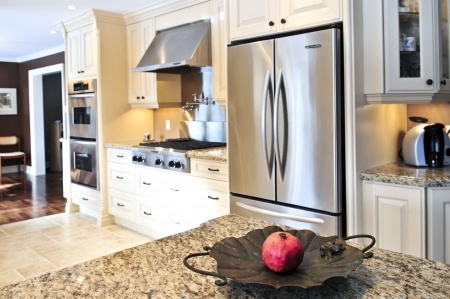 Affordable Local Microwave Repair in Jeffersontown, KY
We cut on unnecessary costs that we believe should not be shouldered by our clients so they can enjoy huge savings and the best deals. You need not worry about the cost of repair because it will be significantly less than the cost of a new microwave oven. Microwaves may be tricky to repair and unlike most overhaul centers that will recommend that you just buy a new one, we will exhaust our resources to see if anything can still be done. To ensure the efficiency of the microwave repair, our technicians will have all the necessary tools on-hand to perform the needed appliance repair services in Jeffersontown, KY. No need to suffer with bad service to save money.
Reliable Refrigerator Repair Service in Jeffersontown, KY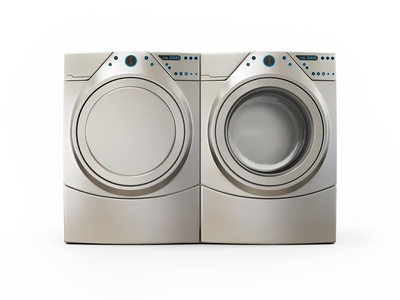 We provide quick refrigerator repairs in Jeffersontown, Kentucky at very competitive rates. Our personnel have been professionally trained to repair all brands and models of refrigerators. Our appliance repair service team in Jeffersontown is one of the best in the industry when it comes to refrigerator repair. Refrigerators are certainly some of the most important appliances found in homes. We guarantee the highest level of professionalism as we regularly conduct background checks on the technicians we hire.
Effective Dishwasher Repair Services in Jeffersontown, Kentucky
We repair washers in no time so you can enjoy the convenience of using one. Buying a new dishwasher should be the last option because our Jeffersontown, Kentucky technicians can save you money by fixing your old dishwasher that may be having problems at the moment. We pride ourselves in providing on-time dishwasher repair/maintenance that we achieve efficiently and effectively. We have all the essential parts needed to prevent you from having to buy newer, more expensive dishwashers. Through the skill and experience of our licensed technicians, no repair or maintenance job is too big or too small.
We provide first-rate rehabilitation services on the following brands:
· Thermador
· Speed Queen
· Frigidaire
· General Electric
· Haier
· Wolf
· Bosch
· Subzero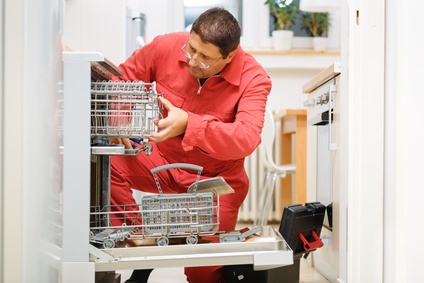 · Kenmore
· Electrolux
· Whirlpool
· Hotpoint
· Samsung
· Jenn-Air
· Sears
· Sharp
· GE
· KitchenAid
· ASKO
· Panasonic
· Estate
· Amana
· Westinghouse
· Admiral
· Roper
· Maytag
· Miele
· Dacor
· LG
Call Us for Effective Home Appliance Repair in Jeffersontown, Kentucky
Use the phone number provided in our contact details to call us directly and one of our appliance repairmen will speak with you. Customer satisfaction is our goal here at Onsite Appliance. Get in touch with us today! For more information about our services or how to schedule an appointment, feel free to contact us at (502) 200-1887 and you will certainly not be disappointed. With our experience and expertise in our line of work, you can be sure that we can handle your appliance repair in Jeffersontown, Kentucky.
Jefferson County Service Area
Hollow Creek, Fincastle, Barbourmeade, Glenview Hills, Mockingbird Valley, Indian Hills, Graymoor-Devondale, Creekside, Glenview, Wildwood, Woodlawn Park, Rolling Fields, Beechwood Village, Green Spring, Lyndon, Watterson Park, St. Matthews, Meadow Vale, Langdon Place, Shively, Druid Hills, Bellemeade, Jeffersontown, Strathmoor Manor, Middletown, Rolling Hills, Norbourne Estates, Sycamore, Seneca Gardens, Houston Acres, Douglass Hills, Strathmoor Village, Heritage Creek, Hurstbourne, Hurstbourne Acres, Lynnview, Audubon Park, Brownsboro Village, Brownsboro Farm, Northfield, West Buechel, Anchorage, Briarwood, Windy Hills, Forest Hills, Louisville, Lincolnshire, Blue Ridge Manor, Bellewood, Parkway Village, St. Regis Park
40220,40223,40269,40299