Onsite Appliance- The Advantages of Seeking Our Appliance Repair in Indianapolis, IN
Those with broken appliances at home must immediately consult Onsite Appliance and have them undergo an appliance repair in Indianapolis, IN. Your search should end here because you have just found the most qualified Indianapolis, IN company to help with all your needs, that's as far as any problems you may be experiencing with your home appliances are concerned. Your home contains many appliances that are very technical by nature such as heating systems, refrigerators, and audio/video systems that family members heavily rely on. We have been happily serving hundreds of households in their various troubleshooting and fixes for years now. We accommodate all types of part replacement, overhaul or reconstruction of dilapidated machines.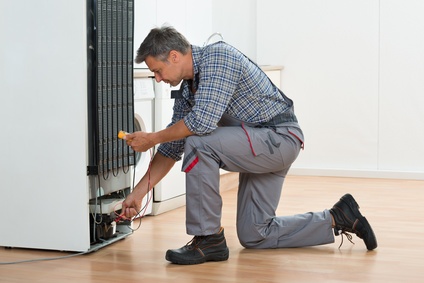 Professional GE Appliance Repair Technicians at Your Service in Indianapolis, IN
If you do not have any experience, repairing your broken GE appliances may cause more harm than good. Our appliance repair service in Indianapolis, IN saves you money because you don't have to buy new household appliances when we can quickly and affordably fix your old ones if they have broken down. In most households, home appliances are the cornerstones of modern living. We examine your faulty appliances and fix them properly to keep them running smoothly and to give you service for more years to come. By trusting our professional service, your equipment will be running efficiently in no time.
Trust Us With Your LG Appliance Repair in Indianapolis, IN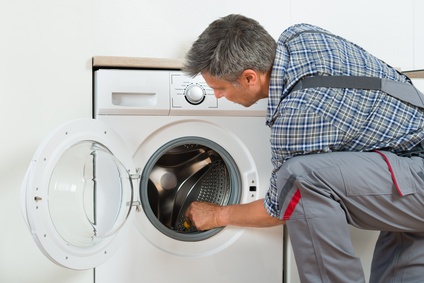 We understand that appliances vary in brand, model, and make; therefore, we train our technicians to know the ins and outs of every type of appliance in the market today. Regardless of what make, model or brand you have in Indianapolis, IN, our skilled technicians know how to diagnose and fix them. They make home management a lot simpler and easier.
Convenient Stove Maintenance and Repair Services in Indianapolis, IN
Our technicians at Onsite Appliance are trained to pinpoint the cause of the malfunction so that it can be addressed right away without having to aimlessly open the machine. When it comes to stove repair, one wrong move can make matters worse and add to your initial problems. We use specialized procedures and high-tech equipment to ensure that your stove functions efficiently and safely. Stoves in general are very important appliances in any household and taking on their repairs may prove to be dangerous as they tend to leak gas that can potentially burn down a home. Here at Onsite Appliance, we are a professional appliance repair provider that specializes in stove repair in Indianapolis. We also offer the best stove inspection and maintenance.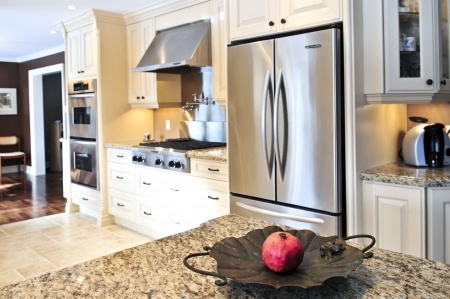 Budget-Friendly Microwave Repairs Indianapolis, IN
We pride ourselves in being a leader in the industry. We will determine if replacements are required and how much it would cost to restore your microwave into a normal working condition. Schedule a microwave repair/maintenance appointment with Onsite Appliance without much hassle. There is no need to buy a new oven until our skilled technicians in Indianapolis, INhave taken a look at it. Our professional experts guarantee quick and efficient reconstruction services without sacrificing the quality of the repair.
Fully Functioning Refrigerators in Indianapolis, IN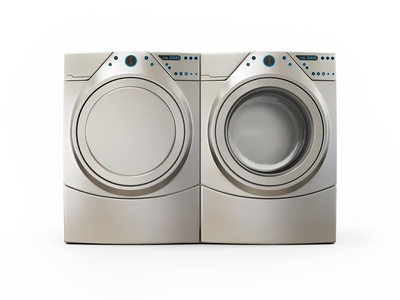 We provide our service technicians the materials and tools they need to fix the problem. A broken refrigerator needs to be addressed immediately so that it may not lead to other problems. The key to an effective repair is for the repairman to find the problem right away so that time and money are spent wisely on delivering the necessary procedures. Almost all homes rely on a functional refrigerator to prevent food from spoiling. If your fridge is malfunctioning, it is crucial to call a professional appliance repair company in Indianapolis to address the problem right away. The problem may just be as simple as a water leakage or a more complex one.
Dishwasher Repair in Indianapolis, Indiana Like No Other
Our services are extremely affordable and you can expect no hidden charges or extra fees. When you hire our service, your dishwasher will function just as it did the day you bought it. Among the service companies operating in Indianapolis, we give the fastest troubleshooting and repair services to get the appliances back up and running immediately. When your dishwasher is not working properly as you would expect, we have the right repairmen to inspect and determine the right solution. We have a quick turn-around time for dishwasher repairs in Indianapolis, Indiana because we know how difficult it is to wash your dishes without it.
The following are some of the brands we are trained to handle.
• Electrolux
• Dacor
• Hotpoint
• ASKO
• Maytag
• Admiral
• Panasonic
• Jenn-Air
• General Electric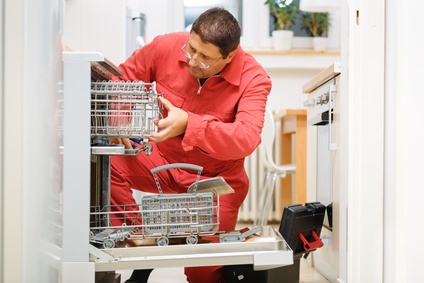 • Thermador
• GE
• Westinghouse
• Frigidaire
• Roper
• Sears
• KitchenAid
• Sharp
• Kenmore
• Wolf
• Estate
• Samsung
• Bosch
• LG
• Haier
• Speed Queen
• Amana
• Whirlpool
• Subzero
• Miele
Call Us and We Will Immediately Restore Your Home Appliances in Indianapolis, Indiana
Regardless of the brand and model of your household appliances, you can be sure that we can get them working again in no time at all. Customer satisfaction is our guarantee, not only for our products but more importantly when it comes to our services. Enjoy your home appliances once again when you call us at (317) 653-6310. Our accommodating service team will be glad to answer all your questions. We can bring your appliances back to life. Our consultants will only be too happy to answer your call. It is about time you experience first-hand the kind of appliance repair in Indianapolis, Indiana that we at Onsite Appliance have been providing our loyal clients.
Marion County Service Area
Cumberland, Warren Park, Homecroft, Indianapolis, Wynnedale, Rocky Ripple, Williams Creek, North Crows Nest, Crows Nest, Meridian Hills, Spring Hill, Clermont
46201, 46202, 46203, 46204, 46205, 46208, 46214, 46216, 46217, 46218, 46219, 46220, 46221, 46222, 46224, 46225, 46226, 46227, 46228, 46229, 46231, 46234, 46235, 46236, 46237, 46239, 46240, 46241, 46250, 46254, 46256, 46259, 46260, 46268, 46278, 46280, 46282, 46290, 46209, 46210, 46211, 46213, 46223, 46249, 46255, 46262, 46266, 46274, 46275, 46277, 46283, 46285, 46291, 46295, 46296, 46298, 46206, 46207, 46230, 46242, 46244, 46247, 46251, 46253