Guaranteed Reliable Appliance Repair in West Des Moines, IA
We provide the most dependable and cost-efficient appliance repair in West Des Moines, IA. We have well-trained technicians in our team whom you can depend on to lengthen the life of the machines you use to help manage your home. Instead of bringing your broken machine to various remote service centers, it is best to consult with experts from us here at Onsite Appliance. We maintain the quality of our services by continually sending our technicians to trainings, and investing in the latest tools and equipment. Engage our services and watch as your machines literally spring back to life. We have the quickest turnaround times compared to other local restoration shops.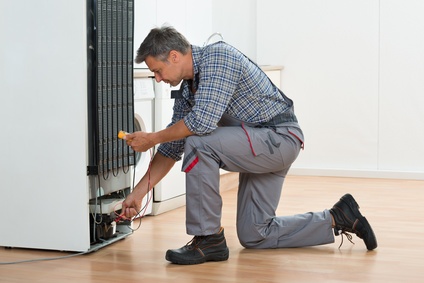 We Are Your Trusted GE Appliance Repair Technicians in West Des Moines, IA
Entrusting your damaged electrical home appliances to the pros is a smart move. Do not attempt to fix your home appliance by simply following DIY methods that may lead to accidents. Our appliance repair service in West Des Moines, IA saves you money because you don't have to buy new household appliances when we can quickly and affordably fix your old ones if they have broken down. Repairing electrical appliances such as stoves, refrigerators, dryers, microwave ovens, air conditioning systems, just to name a few, needs technical expertise that you can only get from a duly registered and licensed company in West Des Moines, Iowa. Fixing home appliance yourself is easier said than done, even with the help of appliance repair videos or DIY kits.
Reliable LG Appliance Repair in West Des Moines, IA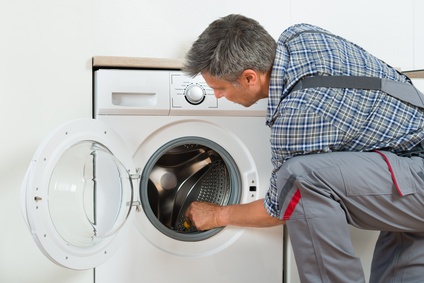 Our workmanship is always to the highest level of excellence. You do not have to go back and forth different centers for appliance repair near you that only specialize on one type of appliance when you can bring them all to us. Suffer no more because with us, it will be easier to look for an appliance repair near you. We service the widest range of appliances in residential homes unlike any of our competition in West Des Moines, IA.
Stove repairs West Des Moines, IA
Whenever appliances malfunction, you always need a well-qualified technician to do proper inspection before undertaking the repair work. Electrical stoves are not the kind of home appliances you would attempt to fix on your own without technical experience in dealing with complex electrical circuits. Our high priority on quality service and safety is your guarantee that you and your property will be kept safe at all times. Stove problems are not easy to fix until you call us to dispatch to your home, one of our West Des Moines, IA repairmen. Leave stove rehabilitation to the experts here at Onsite Appliance.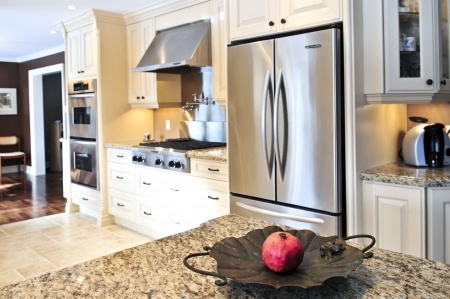 Microwave Repairs You Can Afford in West Des Moines, IA
In as little time as possible, you will have your newly-refurbished refrigerator running like brand new. We will determine if replacements are required and how much it would cost to restore your microwave into a normal working condition. Repair clinic reviews in West Des Moines show that we have the most affordable microwave reconstruction rates. When your microwave's touchpad fails to respond or if it does not heat or turn on at all, having it restored by our professional technicians can cost a lot less than buying a brand new one. Our professional experts guarantee quick and efficient reconstruction services without sacrificing the quality of the repair. We cut on unnecessary costs that we believe should not be shouldered by our clients so they can enjoy huge savings and the best deals.
Fully Functioning Refrigerators in West Des Moines, IA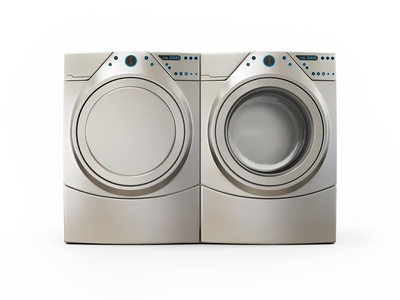 A fridge can be an expensive appliance and you do not have to buy a new one if the problem you are experiencing with it can be fixed. We guarantee return of a working fridge within the day so you can move along with more important things. It is almost impossible to manage a home without it. Whatever it is, our West Des Moines, Iowa technicians can take a look at it and do the necessary measures to remedy the problem. A fully functioning refrigerator is necessary in preserving the quality of your stocked perishables, which is why we ensure quick and efficient refrigerator repairs. Rather than giving it up for a new fridge, let our skilled technicians perform their magic.
We are Masters in Dishwasher Repairs in West Des Moines, Iowa
Broken dishwashers can be threats to sanitation and the quality of your food especially when you were not aware that your appliance has been malfunctioning. A dishwashing machine is an important home appliance and we know that they can cost quite a bit, too. DIY videos can only make the process look so easy but once you get down to actually doing it, you will realize that fixing your dishwasher yourself is not "a walk in the park." Do not just throw away your washer at the slightest hint of malfunction. We are experienced in handling all sizes and makes of dishwashers and other machines. We have a quick turn-around time for dishwasher repairs in West Des Moines, IA because we know how difficult it is to wash your dishes without it.
Here are some of the brands we have mastered:
• Miele
• Bosch
• Samsung
• Subzero
• LG
• Westinghouse
• Panasonic
• Hotpoint
• Frigidaire
• Roper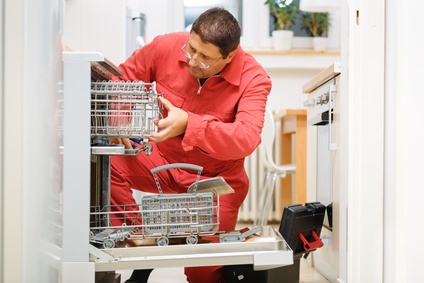 • KitchenAid
• Jenn-Air
• Wolf
• Speed Queen
• Sears
• Whirlpool
• ASKO
• GE
• Amana
• Kenmore
• Thermador
• Admiral
• Maytag
• Estate
• General Electric
• Dacor
• Haier
• Sharp
• Electrolux
Call Us and We Will Immediately Restore Your Home Appliances in West Des Moines, Iowa
We are interested in providing long-term solutions to any of your appliance problems. Dial our hotline today for a risk-free consultation. When you are experiencing any emergency issues with any of your appliances at home in West Des Moines, Iowa, you should call us right away to give you an estimate and possibly schedule a same-day repair appointment. We take pride in being the leading provider of affordable and efficient appliance repair in West Des Moines, IA. You can fill out and submit the form provided on this site and we will call you.
Polk County Service Area
Clive, Norwalk, Windsor Heights, Granger, Alleman, Bondurant, Johnston, West Des Moines, Altoona, Pleasant Hill, Elkhart, Runnells, Mitchellville, Urbandale, Polk City, Sheldahl, Des Moines, Grimes, Carlisle, Ankeny
50061, 50263, 50265, 50266