OnSite Appliance – We Offer the Most Effective and Affordable Appliance Repair in Woodstock, GA
If you are looking for a reliable and professional company to take care of your appliance repair in Woodstock, GA, you can rely on OnSite Appliance to do the job for you. We have a vast experience in repairing appliances of all kinds. Engage our services and watch as your machines literally spring back to life. Among the most common items we fix are HVAC systems, washers, refrigerators and ovens. The growing number of our loyal customers is proof of our consistent high-quality services. You do not need to think twice about hiring us to fix your stuff because we guarantee that our services are top-notch.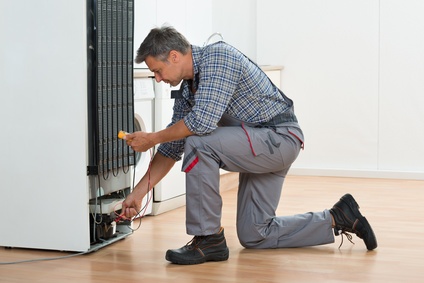 We Only Offer Total Customer Satisfaction Woodstock, GA for your GE Appliance Repair
Being duly registered to operate our business in Woodstock, we can assure you that protocols, standards and safety procedures are strictly implemented. Fixing your own appliances is not as easy as they make it look in appliance repair videos. While DIY kits may cost a lot cheaper, they are not worth the frustration and the time you will be spending doing the entire process yourself. OnSite Appliance is compliant of the Woodstock, GA laws, and all our actions are guided by protocols and standard procedures. Our technicians have the necessary credentials and experience at fixing and maintaining all types of appliances that range from washers, ovens, and heaters among many others. When any of your appliances break down, you must avoid trying to repair them yourself by watching appliance repair videos. Taking on the repair duties may just cause more problems.
Trust Our LG Appliance Repair in Woodstock, GA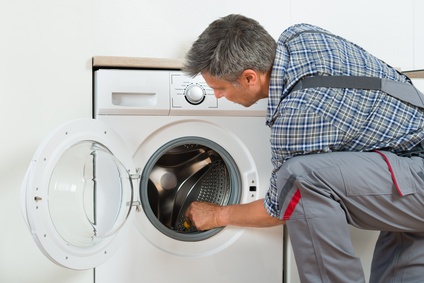 You can count on us to help you with your LG appliance repair needs in Woodstock, GA. Do not worry because we are familiar with all the appliance brands out there; even the big ones in the industry. Save yourself from the frustration of dealing with items that repeatedly break down, costing you time and money.
The Safest Stove Repairs in Woodstock, GA
Hiring appliance repair specialists in Woodstock is still your best bet to solve your problems quickly and effectively. Doing fixes on your own has serious risks involved because of the presence of explosive hazards. We also offer the best stove inspection and maintenance. Trust only certified technicians from OnSite Appliance when it comes to outstanding stove repairs. An episode of gas leak or faulty electrical wiring when done by incompetent companies may result to severe damage. Attempting to save money might cost you your property or even your life.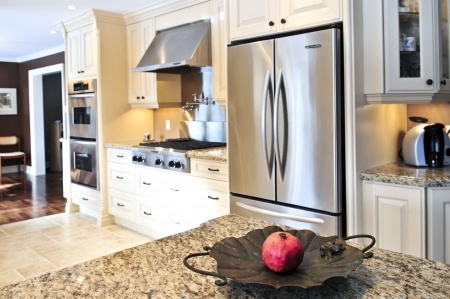 Expert Microwave Repair Service in Woodstock, GA
When you need immediate repair of your microwave, you can visit our website where you can get a free quotation. We are experts in the repair of the latest microwave ovens so you do not need to subject yourself to a crash course so that you can learn how to do the fix. When you notice that your microwave is not functioning normally as you would expect, it's always advisable to have a technician qualified in fixing electrical home devices to inspect it. There is no need to buy a new oven until our skilled technicians in Woodstock, GA have taken a look at it. Most of them will recommend the purchase of a new one. For us at OnSite Appliance, however, we take the challenge of fixing microwave ovens head-on.
Refrigerator Restoration in Woodstock, GA Like no Other
When running smoothly, a refrigerator can preserve food items over extended periods of time until when needed for cooking or consumption. Any homemaker knows how essential it is to have a fully functioning refrigerator at home. Our staff members are respectful and friendly individuals who are ready to answer any questions or clarifications that you may have on proper refrigerator maintenance. As a leading appliance repair/maintenance service in Woodstock, we know that most homes have a refrigerator and you must have it repaired as soon as it malfunctions. We provide quick refrigerator repairs in Woodstock, Georgia at very competitive rates.
Dishwasher repairs in Woodstock, Georgia
We have sufficient knowledge on how every brand of dishwasher works so we can confidently restore your unit to working condition. We have encountered every brand of dishwashing machines so we know how to restore them in case they get into some kind of trouble. Washing the dishes is a difficult chore so if your dishwasher breaks down, it is best to call the right appliance repair professionals in Woodstock, Georgia. DIY videos can only make the process look so easy but once you get down to actually doing it, you will realize that fixing your dishwasher yourself is not "a walk in the park". Our technicians are experts at repairing all components that make a dishwasher work.
The following are some of the brands we are trained to handle.
• Estate
• Speed Queen
• Kenmore
• GE
• Frigidaire
• Jenn-Air
• Samsung
• General Electric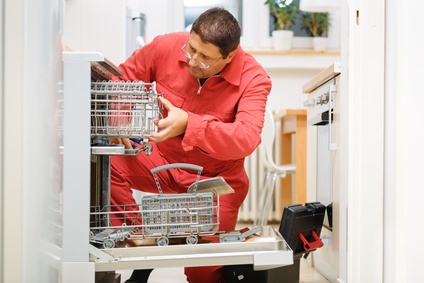 • ASKO
• Wolf
• Electrolux
• Panasonic
• KitchenAid
• Hotpoint
• LG
• Roper
• Admiral
• Sears
• Dacor
• Subzero
• Miele
• Amana
• Thermador
• Maytag
• Westinghouse
• Haier
• Sharp
• Bosch
• Whirlpool
Call Us for Effective Home Appliance Repair in Woodstock, Georgia
We are not magicians, but we always make an effort to enhance our knowledge and master our craft. For more information about our services or how to schedule an appointment, feel free to contact us at (770) 741-2185 and you will certainly not be disappointed. It is about time you experience first-hand the kind of appliance repair in Woodstock, Georgia that we at OnSite Appliance have been providing our loyal clients. Use the phone number provided in our contact details to call us directly and one of our appliance repairmen will speak with you. We have served hundreds of customers in the area and we are sure that we can serve you as well, whatever service you need.
Roswell, Fulton County Service Area
Roswell, Marietta, Woodstock, Winder, Alpharetta, Johns Creek, Cumming, Canton, Smyrna, Gainesville, Milton
30188, 30189