Welcome To Appliance Repair Winder, GA
If you are looking for a reliable and professional company to take care of your appliance repair in Winder, GA, you can rely on OnSite Appliance to do the job for you. Do not just throw out malfunctioning home appliances. We can work magic with any piece of laundry machine, refrigerator, dishwasher, stove, and so much more. Our technicians are well-equipped with the knowledge and experience to handle troubles on most machines in your home. When you get your appliances repaired under the supervision of our experts, you can rest assured that these will be repaired completely without any delays. We accommodate all types of part replacement, overhaul or reconstruction of dilapidated machines.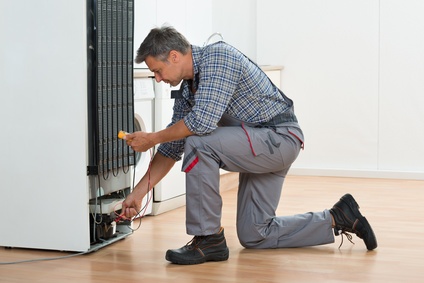 We Are Your Trusted GE Appliance Repair Technicians in Winder, GA
Before you can do fixes on your GE appliances, you need to have the right tools to do the work. You can trust us to work our magic on your beloved appliances, while ensuring your safety at all times. Because all home appliances are a source of convenience that you need to live comfortably, it is essential to have broken appliances repaired immediately by professionals OnSite Appliance's technicians in Winder, GA are fully trained before they take on appliance troubleshooting and repair because we value our clients' trust. Whether you have malfunctioning kitchen appliances, laundry machines or any other type of electrical or gas appliances, we have highly skilled technicians to provide the most effective solutions in Winder.
OnSite Appliance Covers LG Appliance Repair in Winder, GA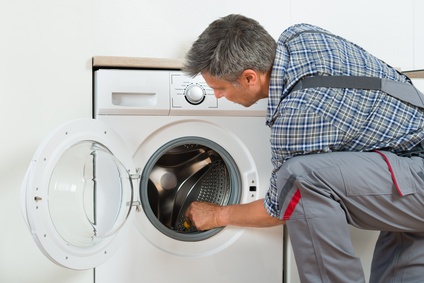 We have experienced and licensed technicians who are extremely skilled at conducting any type of repair. We service the widest range of appliances in residential homes unlike any of our competition in Winder, GA. It is rather unthinkable to live in a house without any appliance in sight.
Stove Repairs Made Safe and Convenient in Winder, GA
You may be a few dollars richer when you choose to try a DIY fix on your stove, but you are a lot safer if you hire professional help. When your gas stove is in trouble, do not attempt to fix the problem yourself, especially if you do not know what has caused it in the first place as well as the extent of its damage. You may be tempted to pry open your defective stove but it is best to refrain from doing so. Here at OnSite Appliance, we follow strict guidelines and use specialized equipment when it comes to appliance repair in Winder. Our personnel at OnSite Appliance have the right tools for the job so that the dangerous parts of the stove are left safe and untouched. It can be risky to try to fix the stove yourself.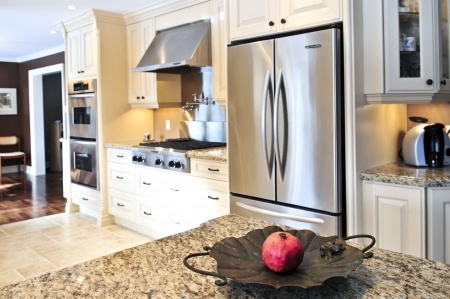 Microwave Repairs You Can Afford in Winder, GA
Our professional experts guarantee quick and efficient reconstruction services without sacrificing the quality of the repair. Our technicians in Winder, GA excel in all types of repair, so you should call us to send them to your home where they will carefully troubleshoot and repair the appliance for you. When your microwave's touchpad fails to respond or if it does not heat or turn on at all, having it restored by our professional technicians can cost a lot less than buying a brand new one. All the latest appliances today have computerized controls and intricate systems unlike before when knobs and switches are all you need. We will advise you to purchase another machine only if the damages are irreparable so that you do not have to spend more than your budget.
Quick and Efficient Refrigerator Repairs Winder, GA
We do not charge you for unnecessary part replacements just so we can bill you higher. The problem may just be as simple as a water leakage or a more complex one. Almost all homes rely on a functional refrigerator to prevent food from spoiling. If your fridge is malfunctioning, it is crucial to call a professional appliance repair company in Winder to address the problem right away. When your refrigerator breaks down, it becomes a major problem as it leads to spoiled food and beverages. Our professionals have the skills and experience in conducting repair on any type of refrigerator.
Expert Technicians on Dishwasher Concerns in Winder, Georgia
We have a quick turn-around time for dishwasher repairs in Winder, Georgia because we know how difficult it is to wash your dishes without it. We pride ourselves in providing on-time dishwasher repair/maintenance that we achieve efficiently and effectively. If your dishwasher is not draining as well as it should, we can quickly come to your aid. We are experienced in addressing mechanical concerns on the machine such as faulty valves and leaking door seals so you can trust us to quickly and properly fix any problem your machine may have. We are here to ensure that your dishwasher works like it did when it was brand new.
The following are some of the brands we are trained to handle.
• Westinghouse
• Kenmore
• Samsung
• Maytag
• LG
• ASKO
• Haier
• Hotpoint
• Wolf
• Electrolux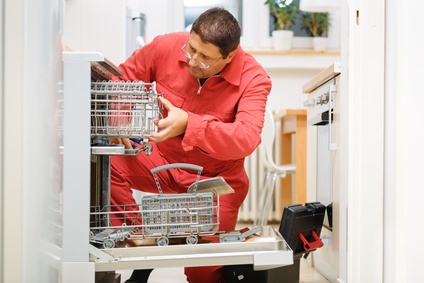 • General Electric
• Admiral
• Dacor
• Frigidaire
• Speed Queen
• GE
• Subzero
• Miele
• Whirlpool
• Bosch
• Sharp
• Estate
• Roper
• KitchenAid
• Thermador
• Panasonic
• Sears
• Jenn-Air
• Amana
Call Us for Effective Home Appliance Repair in Winder, Georgia
We will be happy to assist and make sure that you get the best customer service. You can fill out and submit the form provided on this site and we will call you. Call us right now so that we can diagnose the problem on your machine and fix it right away. Now that you know what we can do to your old appliances, give us a call and experience appliance repair in Winder, Georgia like no other. Regardless of the brand and model of your household appliances, you can be sure that we can get them working again in no time at all.
Roswell, Fulton County Service Area
Canton, Smyrna, Johns Creek, Alpharetta, Gainesville, Cumming, Roswell, Woodstock, Marietta, Winder, Milton
30680