Premium Appliance Repair in Suwanee, GA by OnSite Appliance
Those with broken appliances at home must immediately consult OnSite Appliance and have them undergo an appliance repair in Suwanee, GA. We have the quickest turnaround times compared to other local restoration shops. Whatever your repair needs are, we can try to make the entire process as quick and simple as possible. Your home contains many appliances that are very technical by nature such as heating systems, refrigerators, and audio/video systems that family members heavily rely on. We replace parts, conduct maintenance or reconstruct your broken machine as necessary.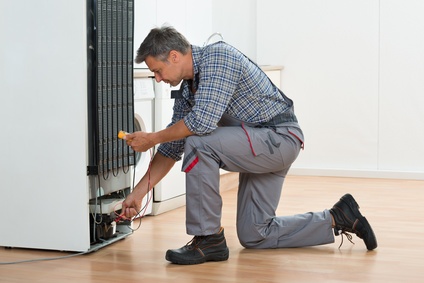 We Are Your Trusted GE Appliance Repair Technicians in Suwanee, GA
It might be a waste of money to buy things you will be using only once. Repairing electrical appliances such as stoves, refrigerators, dryers, microwave ovens, air conditioning systems, just to name a few, needs technical expertise that you can only get from a duly registered and licensed company in Suwanee, Georgia. Before you can do fixes on your GE appliances, you need to have the right tools to do the work. In most households, home appliances are the cornerstones of modern living. Here at OnSite Appliance we guarantee 100% customer satisfaction on the complete repair and restoration of broken appliances in Suwanee, GA.
Trust Our LG Appliance Repair in Suwanee, GA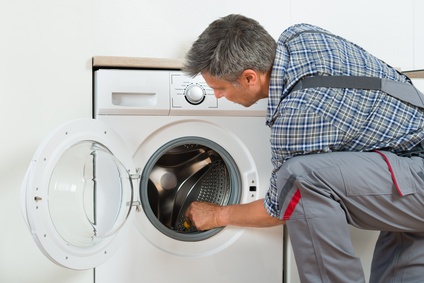 Avoid falling prey to restoration companies in Suwanee who only fix the outer part of your item but does a sloppy job on the inside costing you money and wasting your time. More and more people in Suwanee, GA are coming to OnSite Appliance to have their home appliances restored. You do not have to go back and forth different centers for appliance repair near you that only specialize on one type of appliance when you can bring them all to us.
The Best Stove Repair Service in Suwanee, GA
We use specialized procedures and high-tech equipment to ensure that your stove functions efficiently and safely. Gas and electric stoves have different elements so they are distinct ways to troubleshoot them. Stove problems are not easy to fix until you call us to dispatch to your home, one of our Suwanee appliance repair specialists. You may be tempted to pry open your defective stove but it is best to refrain from doing so. Trust only certified technicians from OnSite Appliance when it comes to outstanding stove repairs. Stoves in general are very important appliances in any household and taking on their repairs may prove to be dangerous as they tend to leak gas that can potentially burn down a home.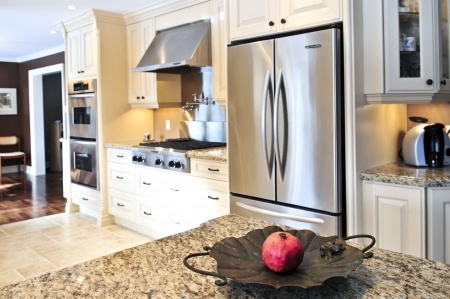 Expert Microwave Repair Service in Suwanee, GA
Repair clinic reviews in Suwanee, GA show that we have the most affordable microwave reconstruction rates. We have comprehensive information in our website on how to properly maintain your microwave. We are experts in the repair of the latest microwave ovens so you do not need to subject yourself to a crash course so that you can learn how to do the fix. Simply give us a call when you need our assistance and our crew of professional technicians will be at your doorstep in no time. Get more value for your money with us here at OnSite Appliance. To receive an estimate, simply provide all the essential information such as your address as well as the microwave brand and model.
Fully Functioning Refrigerators in Suwanee, GA
With regular maintenance, a refrigerator can typically last up to 17 years. However, there may untoward instances that can affect its performance. We are proud to be the best appliance repair service company in Suwanee, GA that is able to handle problems of insufficient or excessive cooling among other concerns. We can teach you how to maintain your appliances so that you can perform daily maintenance that will prevent future malfunction. A refrigerator can be a costly investment and we understand that it can be highly impractical to just dispose of a slightly broken item. We have all the necessary parts on-hand ready to replace faulty refrigerator cooling systems and lighting among others.
Dishwasher Repair in Suwanee, Georgia Like No Other
It is best not to solve the problem on your own because it may get worse if you are not capable of doing it in the first place. We repair washers in no time so you can enjoy the convenience of using one. Our professional experts have fixed all types of dishwasher brands and models so you can expect nothing but polished workmanship from OnSite Appliance. We have encountered every brand of dishwashing machines so we know how to restore them in case they get into some kind of trouble. Whether it is a draining malfunction or a blown dishwasher thermal fuse, we are equipped to handle your concerns immediately and effectively in Suwanee, Georgia.
We know how to fix every make and model. Following is a list of the most popular brands we have worked on:
• Electrolux
• Amana
• Bosch
• LG
• Maytag
• Subzero
• Westinghouse
• Thermador
• GE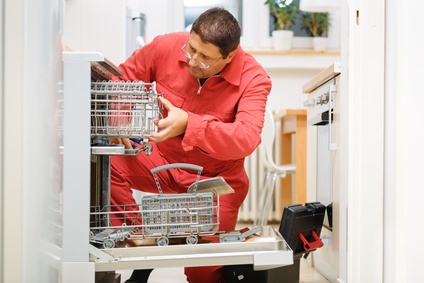 • KitchenAid
• Jenn-Air
• Whirlpool
• Miele
• ASKO
• Frigidaire
• Dacor
• Haier
• Hotpoint
• Speed Queen
• Admiral
• Kenmore
• Sharp
• Estate
• Panasonic
• Roper
• Samsung
• Sears
• General Electric
• Wolf
Contact Us Now for Reliable Home Appliance Repair in Suwanee, Georgia
Having effective repairs helps avoid spending a whole lot more on machine replacement, so let our professionals save your appliances and your money at the same time. Call us now at (678) 257-3386 and let us work our magic on your damaged home appliances. Do not hesitate to contact us if you have a machine that has broken down and you need a reliable professional to get it running again immediately. You can fill out and submit the form provided on this site and we will call you. We take pride in being the leading provider of affordable and efficient appliance repair in Suwanee, Georgia.
Atlanta, Fulton County Service Area
Brookhaven, Duluth, Braselton, Snellville, Sandy Springs, Atlanta, Jefferson, Lawrenceville, Suwanee, Lilburn, Buford, Loganville, Auburn, Dunwoody, Norcross, Grayson
30024