OnSite Appliance – We Guarantee Reliable and Affordable Appliance Repair in Snellville, GA
You can trust OnSite Appliance to be able to serve all of your needs for household appliance repair in Snellville, GA. Hiring us is a much more affordable option as compared to buying brand new items. We can fix even badly-damaged refrigerators, heating and air conditioning systems, washing machines, dishwashers, ovens, freezers and many others. You will be impressed at our expertise when it comes to bringing back dead machines to life. When facing issues with any of your appliances at home, it is highly recommended that you consider seeking help from a professional company.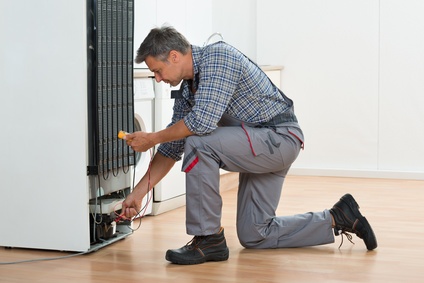 We Only Offer Total Customer Satisfaction Snellville, GA for your GE Appliance Repair
With the skills and knowledge our technicians possess, your appliances will be operating efficiently in no time. It can be inspiring watching repair videos but do not risk your life and property by fixing your damaged appliances yourself. Our personnel receive regular training on how to fix new appliances that are regularly released in the market. OnSite Appliance is compliant of the Snellville, GA laws, and all our actions are guided by protocols and standard procedures. Fixing home appliance yourself is easier said than done, even with the help of appliance repair videos or DIY kits. You can trust us to work our magic on your beloved appliances, while ensuring your safety at all times.
Skilled Technicians for Your LG Appliance Repair in Snellville, GA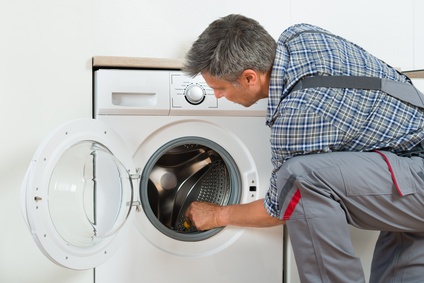 Regardless of what make, model or brand you have in Snellville, GA, our skilled technicians know how to diagnose and fix them. Knowing every feature and aspect of the various brands of appliances we cover is part of our professional training. When you contact us, you gain peace of mind knowing that our licensed technicians have all the necessary skills to carry out the services we offer.
Easy Electric Stove Repair in Snellville, GA
Here at OnSite Appliance, we are a professional appliance repair provider that specializes in stove repair in OnSite Appliance. Stoves when mishandled due to DIY appliance repair may cost not just money but damage to property or lives. Through our appliance repair service, you have the advantage of having the best licensed technicians that will safely repair and maintain your faulty stove. Electrical stoves are not the kind of home appliances you would attempt to fix on your own without technical experience in dealing with complex electrical circuits. Our technicians at OnSite Appliance are trained to pinpoint the cause of the malfunction so that it can be addressed right away without having to aimlessly open the machine. An episode of gas leak or faulty electrical wiring when done by incompetent companies may result to severe damage.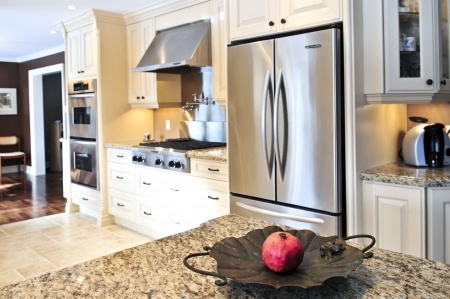 Microwaves repairs in Snellville, GA
Repair clinic reviews in Snellville, GA show that we have the most affordable microwave reconstruction rates. Schedule a microwave repair/maintenance appointment with OnSite Appliance without much hassle. We guarantee value for your money, so even though we may not have the cheapest rates around, we come highly recommended because our services are always top-notch and affordable. During the day of the appointment, we will visit your home on time and provide you with your needed services or advice. We provide you the best value for your money by giving more than what is expected from us.
Reliable Refrigerator Repair Service in Snellville, GA
We provide our service technicians the materials and tools they need to fix the problem. In as little time as possible, you will have your newly-refurbished refrigerator running like brand new. Some jobs may require us to replace some faulty parts but rest assured that your refrigerator will be up and running again. Leaving your refrigerator on but not cooling is a serious issue in any home because it can lead to food spoilage and further wastage of money. Almost all homes rely on a functional refrigerator to prevent food from spoiling. If your fridge is malfunctioning, it is crucial to call a professional appliance repair company in OnSite Appliance to address the problem right away.
Exceptional Dishwasher Repairs Snellville, Georgia
Our services are extremely affordable and you can expect no hidden charges or extra fees. We have the knowledge and experience to fix and maintain all types of common household appliances such as a dishwasher, which is also an integral part of any home. After we have concluded our repair service, you can sleep better at night knowing that all of your appliances will operate like they're brand new. Washing the dishes is a difficult chore so if your dishwasher breaks down, it is best to call the right appliance repair professionals in Snellville, Georgia. We are here to ensure that your dishwasher works like it did when it was brand new.
The range of the appliance brands and service that we offer in Snellville, GA include the following:
• Dacor
• ASKO
• KitchenAid
• Amana
• Electrolux
• Westinghouse
• Sears
• Admiral
• Estate
• GE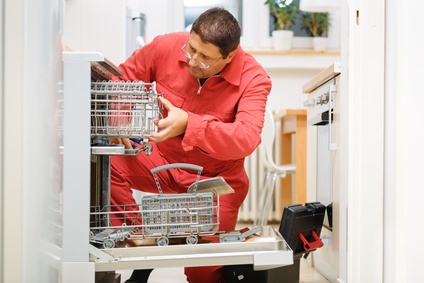 • Whirlpool
• Wolf
• LG
• Jenn-Air
• Sharp
• Maytag
• Samsung
• Thermador
• General Electric
• Subzero
• Kenmore
• Miele
• Hotpoint
• Haier
• Panasonic
• Roper
• Bosch
• Speed Queen
• Frigidaire
Reach Out to Us Today for Superior Restoration Snellville, Georgia
Our consultants are waiting for your call. 100% customer satisfaction is our guarantee, and our commitment to providing you with quality service has never wavered since day one. Ring us at (678) 257-3386 so we can prove to you what it means to have your repairs handled by a professional and reliable company. Reach out to us today when you have home appliances that need to be examined or fixed. We will be happy to assist and make sure that you get the best customer service. Do not delay your home appliance repair in Snellville, Georgia and bear the inconvenience of a broken down machine; call us right now so we can help you.
Atlanta, Fulton County Service Area
Brookhaven, Snellville, Jefferson, Braselton, Sandy Springs, Suwanee, Duluth, Grayson, Dunwoody, Buford, Lilburn, Loganville, Norcross, Atlanta, Auburn, Lawrenceville
30078, 30017, 30039