OnSite Appliance – We Offer the Most Effective and Affordable Appliance Repair in Smyrna, GA
If you are looking for a reliable and professional company to take care of your appliance repair in Smyrna, GA, you can rely on OnSite Appliance to do the job for you. We have been happily serving hundreds of households in their various troubleshooting and fixes for years now. We maintain the quality of our services by continually sending our technicians to trainings, and investing in the latest tools and equipment. You will be impressed at our expertise when it comes to bringing back dead machines to life. Save more money when you come to us for a quick and exceptional fix.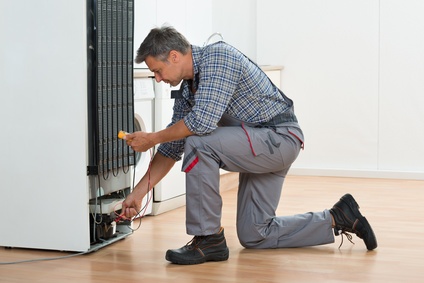 Our GE Appliance Repair in Smyrna, GA Comes With a 100% Trust Guarantee
Our certified professionals are knowledgeable on the latest technologies. Doing repairs by yourself may seem cheaper initially, but wait until you see the bigger picture. Watching DIY videos on the Internet may make things look easy but you may get hurt in the process. Our personnel have obtained the necessary authorizations to be able to practice their profession for the public. You can ask for the identifications of our technicians deployed to your location so that you can verify their legitimacy. Here at OnSite Appliance we guarantee 100% customer satisfaction on the complete repair and restoration of broken appliances in Smyrna, GA.
We Deal with LG Appliance Repair in Smyrna, GA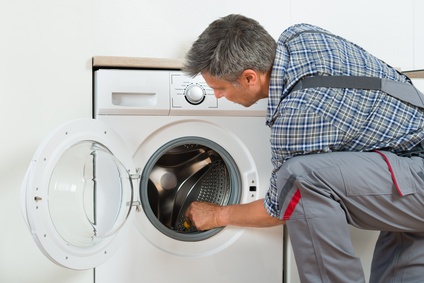 Regardless of the make and model of your broken machine, OnSite Appliance can fix it immediately. With all the brands and models in the market today, you may be confused if the service company you call can repair your specific appliance at home. Residents in Smyrna, GA trust OnSite Appliance no matter what brand of home appliance they are having problems with.
Stove repairs Smyrna, GA
Our professionals are experienced in inspecting and fixing virtually any brand or model of electrical stoves. When it comes to stove repair, one wrong move can make matters worse and add to your initial problems. A common problem with stoves is a malfunctioning burner. One call to the right appliance repair service company in Smyrna is all you need to solve your stove repair problems. If you wish to learn more about proper microwave maintenance, our personnel can also provide you with the essential information on how to properly maintain them.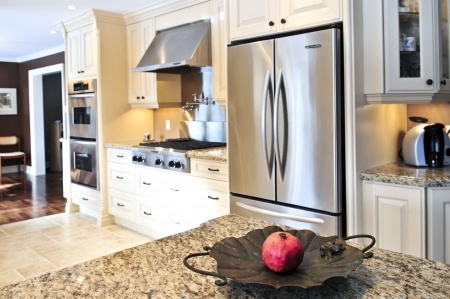 Budget-Friendly Microwave Repairs Smyrna, GA
We guarantee value for your money, so even though we may not have the cheapest rates around, we come highly recommended because our services are always top-notch and affordable. Computer circuitry is not something you should tamper unknowingly, so call a professional who knows what to do. Here at OnSite Appliance, we have a sterling reputation as one of the best appliance repair services in Smyrna, GA. You do not need to endure incompetent services just to save money. No need to suffer with bad service to save money.
Newly-Refurbished Refrigerators Come Easy in Smyrna, GA
We have a warehouse in Smyrna complete with all the needed supplies and refrigerator parts so we are able to work on your refrigerator right away. Our technicians are trained to identify the cause of the machine breakdown so that a repair procedure can be implemented immediately. We are a team of professionals and we will charge you only for the parts that need necessary replacements. Although a fridge may not develop problems frequently, when they eventually do, you may have to call an expert repairman to fix them. We have all the necessary parts on-hand ready to replace faulty refrigerator cooling systems and lighting among others.
Our Dishwasher Repair Services in Smyrna, Georgia is Unparalleled
It is best not to solve the problem on your own because it may get worse if you are not capable of doing it in the first place. Washing the dishes is a difficult chore so if your dishwasher breaks down, it is best to call the right appliance repair professionals in Smyrna, Georgia. We understand the convenience brought by a dishwasher in every home and that is why we guarantee quick washer repairs within 24 hours. When you hire our service, your dishwasher will function just as it did the day you bought it. Through the skill and experience of our licensed technicians, no repair or maintenance job is too big or too small.
Here are some of the brands we have mastered:
• Admiral
• Speed Queen
• Sharp
• GE
• General Electric
• Estate
• Sears
• Westinghouse
• Roper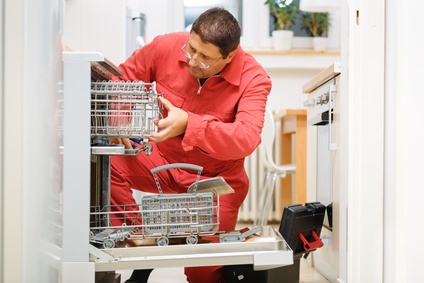 • Haier
• Maytag
• Electrolux
• Samsung
• ASKO
• Wolf
• Bosch
• Thermador
• Hotpoint
• Amana
• KitchenAid
• Panasonic
• Whirlpool
• Jenn-Air
• Frigidaire
• Miele
• Dacor
• LG
• Kenmore
• Subzero
Call Us to Restore Your Home Appliances in Smyrna, GA
Customer satisfaction is our goal here at OnSite Appliance. Customer satisfaction is our guarantee, not only for our products but more importantly when it comes to our services. Enjoy your home appliances once again when you call us at (770) 741-2185. Our accommodating service team will be glad to answer all your questions. Do not hesitate to contact us if you have a machine that has broken down and you need a reliable professional to get it running again immediately. Here at OnSite Appliance, we aim to provide the best and most affordable appliance repair in Smyrna, Georgia.
Roswell, Fulton County Service Area
Woodstock, Winder, Smyrna, Alpharetta, Gainesville, Milton, Cumming, Johns Creek, Canton, Marietta, Roswell
30082, 30081, 30080, 30126