Premium Appliance Repair in Norcross, GA by OnSite Appliance
Those with broken appliances at home must immediately consult OnSite Appliance and have them undergo an appliance repair in Norcross, GA. In all the years that we have been in business, we have dealt with all the major brands of refrigerators, HVACs, washing machines, microwave ovens, and so on. We guarantee 100% customer satisfaction with our quick response, fast turnaround time, and quality repair services. What makes our appliance repair service a leader in the industry is our rock bottom prices. We maintain the quality of our services by continually sending our technicians to trainings, and investing in the latest tools and equipment.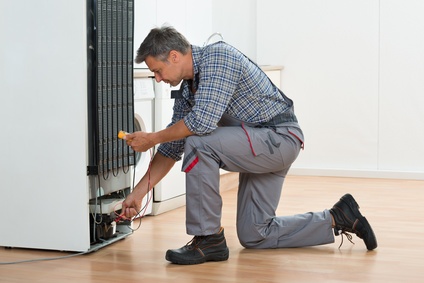 Trust Only OnSite Appliance for your GE Appliance Repair in Norcross, GA
It is still best to let professionals in Norcross, GA do their job and handle the appliance repair service for you. We can guarantee you get back a fully-restored machine that is safe to use. Entrusting your damaged electrical home appliances to the pros is a smart move. If you think you can save from repair services by doing it yourself, think again. You may even end up buying tools you do not know how to use effectively, or worse, hurt yourself in the process. Being duly registered to operate our business in Norcross, we can assure you that protocols, standards and safety procedures are strictly implemented.
Seeking LG Appliance Repair Norcross, GA?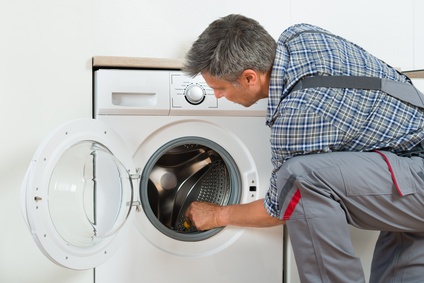 Our technicians are familiar with most brands and models available in the market today, so if you have been looking help for your LG appliances, you've come to the right place. Regardless of the make and model of your broken machine, OnSite Appliance can fix it immediately. Our repair service in Norcross, GA has a sterling reputation as one of the best in the area for many reasons.
The Best Stove Repair Service in Norcross, GA
Our technicians have knowledge on the possible risks involved, such as gas leaks and electrical faulty wirings, and you can rely on them to ensure your safety as well as the safety of your appliance. Attempting to save money might cost you your property or even your life. Doing fixes on your own has serious risks involved because of the presence of explosive hazards. Our high priority on quality service and safety is your guarantee that you and your property will be kept safe at all times. Nowhere in Norcross, can you find a more reliable appliance repair technician than at OnSite Appliance. If there are gas leaks, your damaged stove can burst into flames if not properly attended to.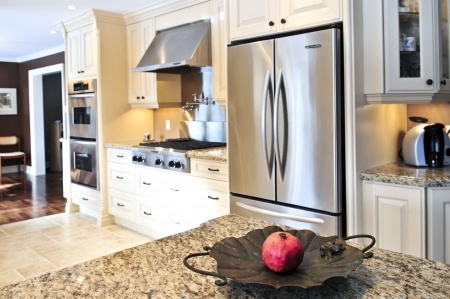 Microwaves repairs in Norcross, GA
Today, the variety of microwaves available in the market is huge with differences in terms of sizes, color and of course prices. Most overhaul companies may claim that microwaves are costlier to repair than buying a new one but we beg to differ. With all of the technological advances on our appliances today, having a DIY appliance repair in Norcross, GA is getting less viable because of the complexity and intricacy of the parts involved. When you notice that your microwave is not functioning normally as you would expect, it's always advisable to have a technician qualified in fixing electrical home devices to inspect it. We cut on unnecessary costs that we believe should not be shouldered by our clients so they can enjoy huge savings and the best deals.
Complete Refrigerator Repairs Norcross, GA When You Need It
Refrigerators are certainly some of the most important appliances found in homes. We guarantee the highest level of professionalism as we regularly conduct background checks on the technicians we hire. Nobody does refrigerator repairs in Norcross better than we do at OnSite Appliance. We understand that a broken refrigerator can be highly inconvenient especially for big families in Norcross, GA. Our parts warehouse in Norcross, GA allows us to continue working with no delays in case a part is needed on the spot during an appliance repair.
Dishwasher repairs in Norcross, Georgia
If your dishwasher is not draining as well as it should, we can quickly come to your aid. A dishwashing machine is an important home appliance and we know that they can cost quite a bit, too. We have a quick turn-around time for dishwasher repairs in Norcross, Georgia because we know how difficult it is to wash your dishes without it. Through the skill and experience of our licensed technicians, no repair or maintenance job is too big or too small. We have sufficient knowledge on how every brand of dishwasher works so we can confidently restore your unit to working condition.
The following are some of the brands we are trained to handle.
• Hotpoint
• Amana
• Sears
• Whirlpool
• Samsung
• Miele
• Subzero
• Roper
• Wolf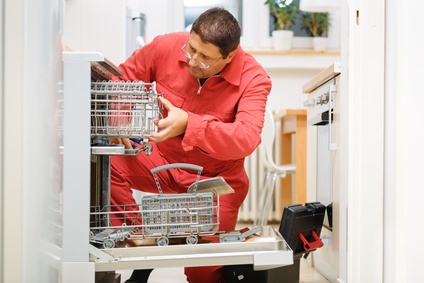 • Kenmore
• Admiral
• Westinghouse
• GE
• Haier
• Thermador
• ASKO
• Electrolux
• Bosch
• Maytag
• Sharp
• Frigidaire
• Panasonic
• Estate
• LG
• Dacor
• Jenn-Air
• General Electric
• Speed Queen
• KitchenAid
Call Now for Same-Day Appliance Repair Norcross, Georgia
We have served hundreds of customers in the area and we are sure that we can serve you as well, whatever service you need. Now that you know what we can do to your old appliances, give us a call and experience appliance repair in Norcross, Georgia like no other. There is no service job too complicated or too easy for our technicians to fix. For more information about our services or how to schedule an appointment, feel free to contact us at (678) 257-3386 and you will certainly not be disappointed. Customer satisfaction is our goal here at OnSite Appliance.
Atlanta, Fulton County Service Area
Loganville, Braselton, Auburn, Dunwoody, Duluth, Norcross, Sandy Springs, Buford, Lilburn, Atlanta, Brookhaven, Suwanee, Grayson, Lawrenceville, Jefferson, Snellville
30071, 30003, 30092, 30091, 30010