OnSite Appliance – We Offer the Most Effective and Affordable Appliance Repair in Lawrenceville, GA
If you have a need for an appliance repair in Lawrenceville, GA, you will not find any other company that does repairs with the same quality that we have at OnSite Appliance. We have a vast experience in repairing appliances of all kinds. Engage our services and watch as your machines literally spring back to life. Among the most common items we fix are HVAC systems, washers, refrigerators and ovens. Save more money when you come to us for a quick and exceptional fix. Appliance repair is important for daily living as it promotes comfort in your home.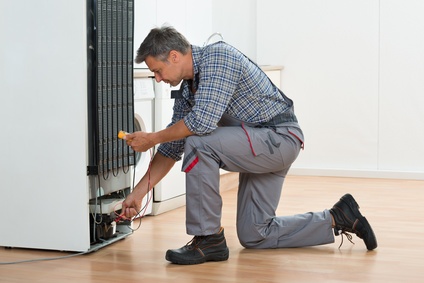 Trust Only OnSite Appliance for your GE Appliance Repair in Lawrenceville, GA
Our technicians have the necessary credentials and experience at fixing and maintaining all types of appliances that range from washers, ovens, and heaters among many others. We have acquired the necessary permits and licenses, and we follow all imposed protocols and regulations. Doing repairs by yourself may seem cheaper initially, but wait until you see the bigger picture. Watching DIY videos on the Internet may make things look easy but you may get hurt in the process. Here at OnSite Appliance we guarantee 100% customer satisfaction on the complete repair and restoration of broken appliances in Lawrenceville, GA. Because all home appliances are a source of convenience that you need to live comfortably, it is essential to have broken appliances repaired immediately by professionals
OnSite Appliance Covers LG Appliance Repair in Lawrenceville, GA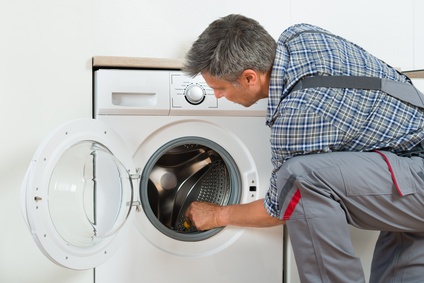 Our workmanship is always to the highest level of excellence. Suffer no more because with us, it will be easier to look for an appliance repair near you. We service the widest range of appliances in residential homes unlike any of our competition in Lawrenceville, GA. We understand that appliances vary in brand, model, and make; therefore, we train our technicians to know the ins and outs of every type of appliance in the market today.
The Safest Stove Repairs in Lawrenceville, GA
Repairing a stove must not be taken lightly as it can endanger not only your appliance but also your home, and the lives of those who live in it. There are elements in the stove that can prove to be dangerous under untrained hands. Our professionals are experienced in inspecting and fixing virtually any brand or model of electrical stoves. Whenever appliances malfunction, you always need a well-qualified technician to do proper inspection before undertaking the repair work. Here at OnSite Appliance, we are a professional appliance repair provider that specializes in stove repair in Lawrenceville.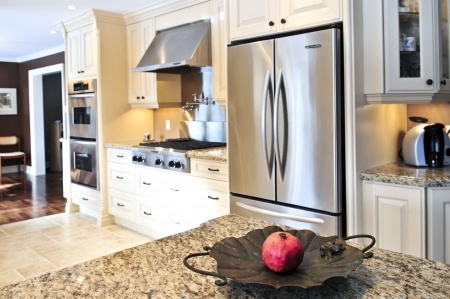 Affordable Local Microwave Repair in Lawrenceville, GA
Our professional experts guarantee quick and efficient reconstruction services without sacrificing the quality of the repair. No need to suffer with bad service to save money. For many Lawrenceville repair companies, microwave ovens are quite a challenge to repair. When your microwave's touchpad fails to respond or if it does not heat or turn on at all, having it restored by our professional technicians can cost a lot less than buying a brand new one. Check out what others in Lawrenceville, GA are saying about our low-cost microwave appliance repairs through our repair clinic reviews.
Newly-Refurbished Refrigerators Come Easy in Lawrenceville, GA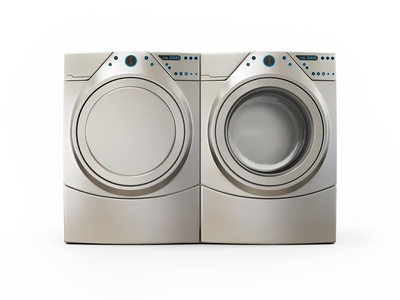 A fully functioning refrigerator is necessary in preserving the quality of your stocked perishables, which is why we ensure quick and efficient refrigerator repairs. The problem may just be as simple as a water leakage or a more complex one. Our appliance repair service team in Lawrenceville is one of the best in the industry when it comes to refrigerator repair. Rather than giving it up for a new fridge, let our skilled technicians perform their magic. Any homemaker knows how essential it is to have a fully functioning refrigerator at home.
Our Dishwasher Repair Services in Lawrenceville, Georgia is Unparalleled
When your dishwasher is not working properly as you would expect, we have the right repairmen to inspect and determine the right solution. We give high importance to every repair job in Lawrenceville, Georgia no matter how big or small it is. We understand the convenience brought by a dishwasher in every home and that is why we guarantee quick washer repairs within 24 hours. When your dishwasher is in trouble, call us. Do not take the longer route of fixing the dishwasher yourself when you can take a much shorter route with us. DIY videos can only make the process look so easy but once you get down to actually doing it, you will realize that fixing your dishwasher yourself is not "a walk in the park".
We know how to fix every make and model. Following is a list of the most popular brands we have worked on:
• Sears
• Panasonic
• Miele
• Westinghouse
• Frigidaire
• Wolf
• Samsung
• Amana
• Speed Queen
• Dacor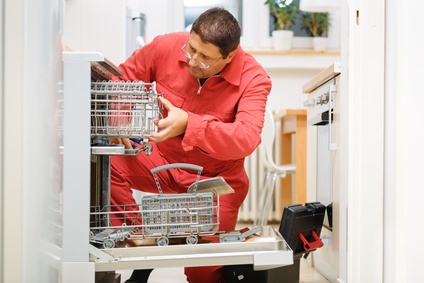 • GE
• ASKO
• Electrolux
• Hotpoint
• Estate
• Sharp
• Bosch
• Jenn-Air
• Roper
• Whirlpool
• Haier
• Kenmore
• Admiral
• KitchenAid
• Subzero
• Thermador
• LG
• General Electric
• Maytag
Contact our Repair Service in Lawrenceville, Georgia Today and Prevent Future Appliance Malfunctions
We have all the right credentials and experience at giving you the best repair and maintenance possible for your valued appliances. It is about time you experience first-hand the kind of appliance repair in Lawrenceville, Georgia that we at OnSite Appliance have been providing our loyal clients. Call us today at (678) 257-3386 for a free estimate. Allow OnSite Appliance to make a significant change in your life. Be one of our loyal customers who have experienced topnotch professional service and guaranteed savings after consulting with us.
Atlanta, Fulton County Service Area
Lilburn, Loganville, Auburn, Suwanee, Dunwoody, Duluth, Buford, Norcross, Snellville, Braselton, Sandy Springs, Brookhaven, Lawrenceville, Jefferson, Atlanta, Grayson
30043, 30049, 30046