Save Money with Our Premium Appliance Repair in Gainesville, GA
We provide the most dependable and cost-efficient appliance repair in Gainesville, GA. We conduct thorough diagnosis of our clients' broken appliances to make the necessary restoration for minimal costs. We have been happily serving hundreds of households in their various troubleshooting and fixes for years now. Home appliances such as refrigerators, stoves, and microwaves are a source of comfort and convenience. You do not need to put off the fixes on your essential household equipment because we are well-trained to do the job without you having to pay unnecessarily huge costs.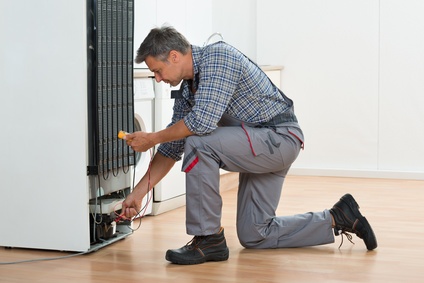 Licensed Technicians to Provide GE Appliance Repair in Gainesville, GA
Our appliance repair service in Gainesville, GA saves you money because you don't have to buy new household appliances when we can quickly and affordably fix your old ones if they have broken down. We examine your faulty appliances and fix them properly to keep them running smoothly and to give you service for more years to come. If you do not have any experience, repairing your broken GE appliances may cause more harm than good. When any of your appliances break down, you must avoid trying to repair them yourself by watching appliance repair videos. Taking on the repair duties may just cause more problems. We take pride in our highly skilled technicians who undergo refresher trainings as well as repeated simulations for new brands and models.
We Deal with LG Appliance Repair in Gainesville, GA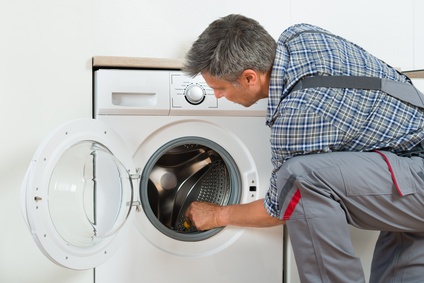 It is rather unthinkable to live in a house without any appliance in sight. With all the brands and models in the market today, you may be confused if the service company you call can repair your specific appliance at home. We can handle all types of appliances you have in your home. Our repair service in Gainesville, GA has a sterling reputation as one of the best in the area for many reasons.
Safe and Convenient Stove Repairs in Gainesville, GA
We strictly follow safety guidelines so that gas leaks and faulty electrical wirings are avoided. In case of a broken down stove, be sure to unplug it from the electrical outlet or turn off the supply valve on your gas line. A common problem with stoves is a malfunctioning burner. When it comes to stove repair, one wrong move can make matters worse and add to your initial problems. We highly advise against any attempts on DIY appliance repair in Gainesville especially when it comes to anything fire-related such as stoves.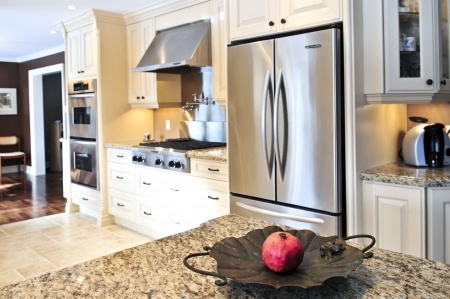 Microwave Repairs You Can Afford in Gainesville, GA
We will advise you to purchase another machine only if the damages are irreparable so that you do not have to spend more than your budget. There is no need to buy a new oven until our skilled technicians in Gainesville, GA have taken a look at it. In case of a broken down stove, be sure to unplug it from the electrical outlet or turn off the supply valve on your gas line. We are trained to safely troubleshoot your defective microwave oven, thanks to our mandatory preparations. With our services, you can be sure that you will be spending less than the amount you paid for the machine.
Refrigerator repairs Gainesville, GA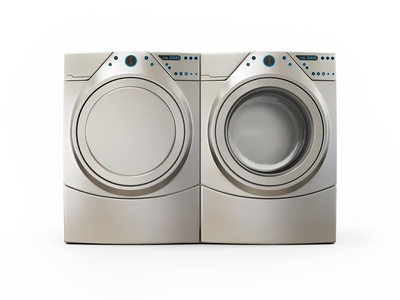 Our professionals have the skills and experience in conducting repair on any type of refrigerator. When running smoothly, a refrigerator can preserve food items over extended periods of time until when needed for cooking or consumption. Our appliance repair service team in Gainesville is one of the best in the industry when it comes to refrigerator repair. Our technicians are trained to identify the cause of the machine breakdown so that a repair procedure can be implemented immediately. The key to an effective repair is for the repairman to find the problem right away so that time and money are spent wisely on delivering the necessary procedures.
We are Masters in Dishwasher Repairs in Gainesville, Georgia
Our technicians are experts at repairing all components that make a dishwasher work. We service all types of dishwashers and have all the necessary tools used in the industry for their repair. Do not just throw away your washer at the slightest hint of malfunction. We have all the essential parts needed to prevent you from having to buy newer, more expensive dishwashers. If you need immediate dishwasher repair in Gainesville, Georgia, OnSite Appliance is the best choice.
We provide first-rate rehabilitation services on the following brands:
• Dacor
• Westinghouse
• Panasonic
• LG
• Electrolux
• Estate
• ASKO
• General Electric
• Hotpoint
• Admiral
• Amana
• Wolf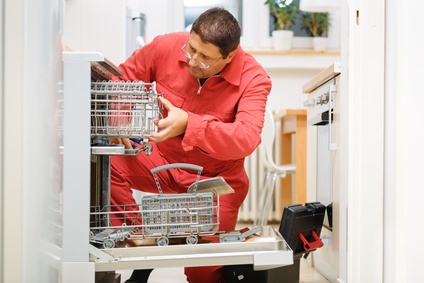 • Whirlpool
• Sharp
• Thermador
• Bosch
• KitchenAid
• Kenmore
• Subzero
• Miele
• Haier
• Jenn-Air
• Frigidaire
• Roper
• Sears
• Samsung
• Maytag
• Speed Queen
• GE
Call Us and We Will Immediately Restore Your Home Appliances in Gainesville, Georgia
No need to tire yourself out in looking for another appliance repair in Gainesville, Georgia when you have the most reliable and efficient solutions at your own fingertips. Our friendly and competent consultants will gladly receive your service calls. Customer satisfaction is our guarantee, not only for our products but more importantly when it comes to our services. Use the phone number provided in our contact details to call us directly and one of our appliance repairmen will speak with you.
Roswell, Fulton County Service Area
Woodstock, Marietta, Smyrna, Cumming, Winder, Milton, Gainesville, Roswell, Johns Creek, Alpharetta, Canton
30506, 30504, 30507, 30501, 30503, 30566