OnSite Appliance – We Guarantee Reliable and Affordable Appliance Repair in Canton, GA
You can trust OnSite Appliance to be able to serve all of your needs for household appliance repair in Canton, GA. The growing number of our loyal customers is proof of our consistent high-quality services. When you get your appliances repaired under the supervision of our experts, you can rest assured that these will be repaired completely without any delays. Instead of bringing your broken machine to various remote service centers, it is best to consult with experts from us here at OnSite Appliance. We are intent on solving your technical problems right away so you can be free from the stress and inconvenience of a broken down machine in no time.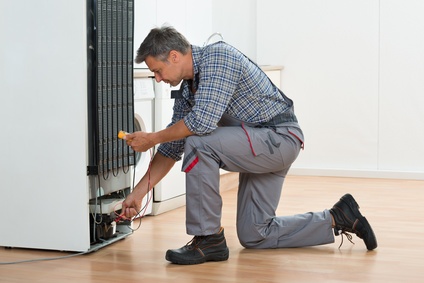 100% Customer Satisfaction for Your GE Appliance Repair in Canton, GA
Fixing your own appliances is not as easy as they make it look in appliance repair videos. While DIY kits may cost a lot cheaper, they are not worth the frustration and the time you will be spending doing the entire process yourself. We at OnSite Appliance are your trusted technicians in Canton, GA. Our personnel have obtained the necessary authorizations to be able to practice their profession for the public. Do not attempt to fix your home appliance by simply following DIY methods that may lead to accidents. You do not need to prolong the stress of operating your kitchen with a faulty machine, call us now so we can help you.
We Deal with LG Appliance Repair in Canton, GA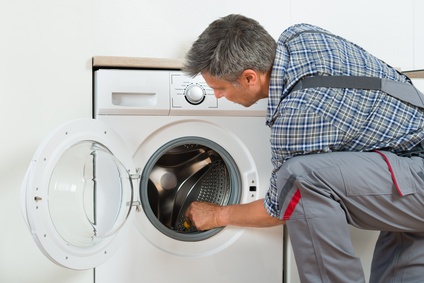 As the leading Canton appliance repair company, we boast in providing a variety of local repair services. We have experienced and licensed technicians who are extremely skilled at conducting any type of repair. You can count on us to help you with your LG appliance repair needs in Canton, GA.
Trustworthy Stove Repairs Canton, GA
All necessary safety precautions have to be done when dealing with a problematic gas or electric stove. Stove malfunction can occur at any time. When they do occur, you really need to consider contacting a professional appliance repair company in Canton such as OnSite Appliance. When you have your appliances regularly maintained, you avoid having to replace them with newer models that cost hundreds if not thousands of dollars. We work fast so you may be able to safely use your stove as soon as possible. We will check all your household items and evaluate which of these may need immediate maintenance to prevent future malfunction.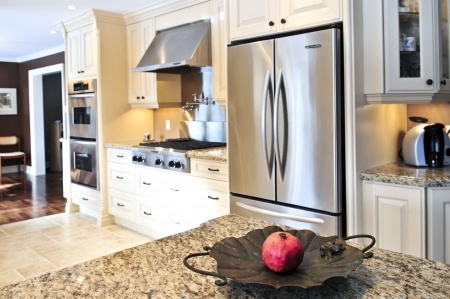 Microwaves repairs in Canton, GA
Our repairmen at OnSite Appliance know the nitty-gritty world of microwave ovens and they will do whatever it takes to have your oven running again at the least affordable cost. Our appliance repair services in Canton, GA are available at competitive prices and we guarantee its effectiveness. Computer circuitry is not something you should tamper unknowingly, so call a professional who knows what to do. All the latest appliances today have computerized controls and intricate systems unlike before when knobs and switches are all you need. Our trucks are also loaded with various parts that may be used in the replacement of broken components in your microwave.
Reliable Refrigerator Repair Service in Canton, GA
It is almost impossible to manage a home without it. That is why when your refrigerator is in trouble, you just have to get it fixed right away. Although a fridge may not develop problems frequently, when they eventually do, you may have to call an expert repairman to fix them. We have an extensive parts warehouse in Canton, GA that allows us to work continuously and avoid any delays when it comes to doing appliance repair. When your refrigerator breaks down, it becomes a major problem as it leads to spoiled food and beverages. Refrigerators do not come cheap but that does not mean OnSite Appliance cannot provide you with a budget-friendly service fee.
We are Masters in Dishwasher Repairs in Canton, Georgia
We offer superior services that do not burn a hole in your pocket. We are experienced in addressing mechanical concerns on the machine such as faulty valves and leaking door seals so you can trust us to quickly and properly fix any problem your machine may have. Enjoy the full lifespan of your appliances. We are experts at restoring home appliances that may already seem unusable. OnSite Appliance is a comprehensive appliance repair and maintenance service unlike any other companies in Canton, Georgia. They are extensively experienced in restoring such kitchen appliances into normal functioning state once more.
Here are some of the brands we have mastered:
• Sears
• GE
• Dacor
• Bosch
• Jenn-Air
• Admiral
• Estate
• General Electric
• Sharp
• Amana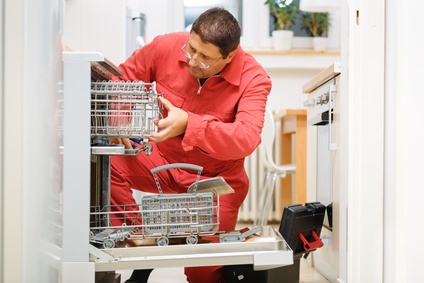 • Maytag
• Kenmore
• Thermador
• ASKO
• Miele
• Subzero
• KitchenAid
• Hotpoint
• Samsung
• Whirlpool
• Electrolux
• LG
• Westinghouse
• Frigidaire
• Wolf
• Panasonic
• Roper
• Speed Queen
• Haier
Contact our Repair Service in Canton, Georgia Today and Prevent Future Appliance Malfunctions
Be sure to hire the right professionals to avoid excessive expenses. Do not delay your home appliance repair in Canton, Georgia and bear the inconvenience of a broken down machine; call us right now so we can help you. Aside from being able to fully repair and maintain all brands and models of household appliances, we aim to give you the ultimate customer satisfaction. Through our services, you will be able to maintain the level of comfort and convenience that has been a staple throughout your entire household. We can assure you that you will be in good hands the minute you pick up the phone and call our number.
Roswell, Fulton County Service Area
Alpharetta, Canton, Cumming, Gainesville, Johns Creek, Marietta, Milton, Roswell, Smyrna, Winder, Woodstock
30114, 30115