Premium Appliance Repair in Tampa, FL by Onsite Appliance
We provide the most dependable and cost-efficient appliance repair in Tampa, FL. We have the quickest turnaround times compared to other local restoration shops. In all the years that we have been in business, we have dealt with all the major brands of refrigerators, HVACs, washing machines, microwave ovens, and so on. We guarantee 100% customer satisfaction with our quick response, fast turnaround time, and quality repair services. We can fix even badly-damaged refrigerators, heating and air conditioning systems, washing machines, dishwashers, ovens, freezers and many others.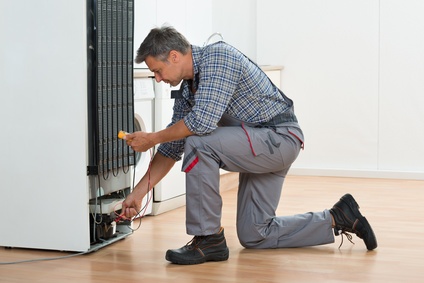 We Are Your Trusted GE Appliance Repair Technicians in Tampa, FL
Fixing home appliance yourself is easier said than done, even with the help of appliance repair videos or DIY kits. It can be inspiring watching repair videos but do not risk your life and property by fixing your damaged appliances yourself. Appliance repair videos make restoration look easy but there are high risks especially when it is done by non-professionals. While DIY kits may cost a lot cheaper, they are not worth the frustration and the time you will be spending doing the entire process yourself. Onsite Appliance is compliant of the Tampa, FL laws, and all our actions are guided by protocols and standard procedures.
Onsite Appliance Covers LG Appliance Repair in Tampa, FL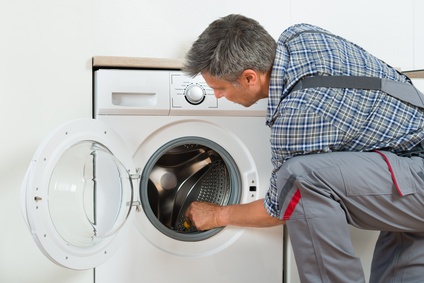 Regardless of what make, model or brand you have in Tampa, FL, our skilled technicians know how to diagnose and fix them. Knowing every feature and aspect of the various brands of appliances we cover is part of our professional training. Save yourself from the frustration of dealing with items that repeatedly break down, costing you time and money. Our esteemed customers appreciate the fact that they save more money having our technicians repairing more of their broken household appliances.
Trustworthy Stove Repairs Tampa, FL
Trust only certified technicians from Onsite Appliance when it comes to outstanding stove repairs. If your stove is not working, it is always safe to call a professional to do the much needed appliance repair in Tampa, FL. Whenever appliances malfunction, you always need a well-qualified technician to do proper inspection before undertaking the repair work. Common issues with electrical stoves often have to do with heating elements and fuses that may require replacements. Attempting to save money might cost you your property or even your life. The technicians we have at Onsite Appliance have been trained well to diagnose all types of appliances, and then whatever the problem is, they get right down to fixing it, making sure to take the necessary safety precautions.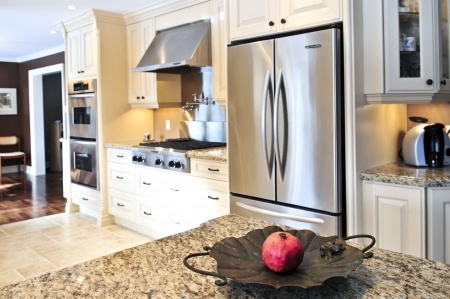 Microwaves repairs in Tampa, FL
Repair clinic reviews in Tampa show that we have the most affordable microwave reconstruction rates. No need to suffer with bad service to save money. Simply give us a call when you need our assistance and our crew of professional technicians will be at your doorstep in no time. For many Tampa repair companies, microwave ovens are quite a challenge to repair. We provide you the best value for your money by giving more than what is expected from us.
Newly-Refurbished Refrigerators Come Easy in Tampa, FL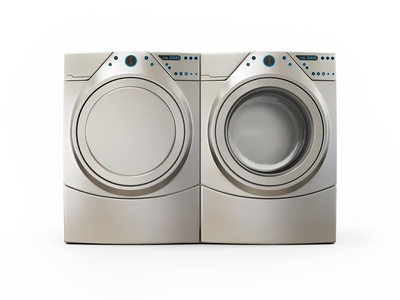 A refrigerator can be a costly investment and we understand that it can be highly impractical to just dispose of a slightly broken item. Refrigerators are certainly some of the most important appliances found in homes in Tampa, FL. We understand that a broken refrigerator can be highly inconvenient especially for big families in Tampa, FL. That is why when your refrigerator is in trouble, you just have to get it fixed right away. We provide quick refrigerator repairs in Tampa, Florida at very competitive rates. It is almost impossible to manage a home without it.
Dishwasher repairs in Tampa, Florida
Our technicians provide the fastest and most efficient dishwasher repairs in Tampa, Florida. Our expertise will allow you to maximize the usage of your appliance. We offer superior services that do not burn a hole in your pocket. DIY videos can only make the process look so easy but once you get down to actually doing it, you will realize that fixing your dishwasher yourself is not "a walk in the park." We have sufficient knowledge on how every brand of dishwasher works so we can confidently restore your unit to working condition.
We are knowledgeable and certified professionals when it comes to handling the following brands:
Frigidaire
Whirlpool
Wolf
Jenn-Air
Bosch
Kenmore
Subzero
Sears
Amana
Maytag
Dacor
Samsung
Roper
Electrolux
Thermador
Panasonic
Westinghouse
Haier
ASKO
Estate
Sharp
Admiral
GE
Miele
General Electric
KitchenAid
LG
Hotpoint
Speed Queen
Reach Out to Us Today for Superior Restoration Tampa, Florida
We are interested in providing long-term solutions to any of your appliance problems. Allow Onsite Appliance to make a significant change in your life. We are not magicians, but we always make an effort to enhance our knowledge and master our craft. Reach out to us if you are looking for the most trusted company providing appliance repair in Tampa, FL. It is about time you experience first-hand the kind of appliance repair in Tampa, FL that we at Onsite Appliance have been providing our loyal Tampa, FL clients. Enjoy your home appliances once again when you call us at (813) 328-5245.
Hillsborough County Service Area
Bay Crest Park , Temple Terrace , Tampa, Balm, Plant City, Hunters Green
33647, 33604, 33611, 33612, 33610, 33607, 33629, 33603, 33606, 33605, 33609, 33617, 33616, 33602, 33614, 33619, 33621, 33613, 33615, 33618, 33624, 33625, 33626, 33634, 33635, 33637, 33690, 33620, 33633, 33650, 33651, 33655, 33660, 33661, 33662, 33663, 33664, 33601, 33608, 33622, 33623, 33630, 33631, 33646, 33672, 33673, 33674, 33675, 33677, 33679, 33680, 33681, 33682, 33684, 33685, 33686, 33687, 33688, 33689, 33694