Welcome To Appliance Repair Orlando, FL
For years, Onsite Appliance has been the leading provider of reliable and budget-friendly appliance repair in Orlando, FL. Your search should end here because you have just found the most qualified Orlando, FL company to help with all your needs, that's as far as any problems you may be experiencing with your home appliances are concerned. Whatever your repair needs are, we can try to make the entire process as quick and simple as possible. We have a vast experience in repairing appliances of all kinds. We have well-trained technicians in our team whom you can depend on to lengthen the life of the machines you use to help manage your home. The growing number of our loyal customers is proof of our consistent high-quality services.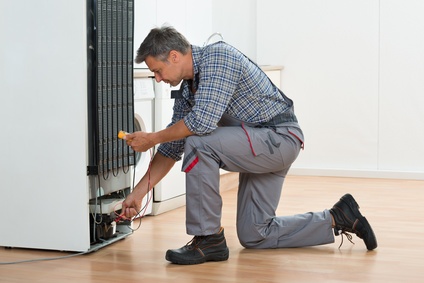 We Are Your Trusted GE Appliance Repair Technicians in Orlando, FL
Our certified professionals are knowledgeable on the latest technologies. It can be inspiring watching repair videos but do not risk your life and property by fixing your damaged appliances yourself. Repairing electrical appliances such as stoves, refrigerators, dryers, microwave ovens, air conditioning systems, just to name a few, needs technical expertise that you can only get from a duly registered and licensed company in Orlando, Florida. Onsite Appliance ensures safety and product efficiency by following standard procedures and guidelines when repairing damaged items in Orlando, FL. We take pride in our highly skilled technicians who undergo refresher trainings as well as repeated simulations for new brands and models.
We Deal with LG Appliance Repair in Orlando, FL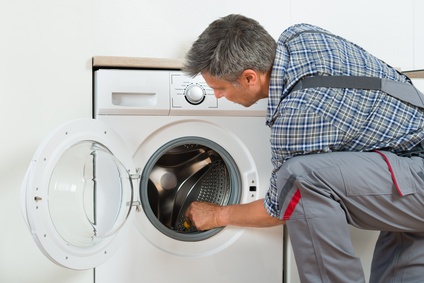 As the leading Orlando appliance repair company, we boast in providing a variety of local repair services. More and more people in Orlando, FL are coming to Onsite Appliance to have their home appliances restored. Avoid falling prey to restoration companies in Orlando who only fix the outer part of your item but does a sloppy job on the inside costing you money and wasting your time. Suffer no more because with us, it will be easier to look for an appliance repair near you.
Stove repairs Orlando, FL
It can be risky to try to fix the stove yourself. Attempting to save money might cost you your property or even your life. Electrical stoves are not the kind of home appliances you would attempt to fix on your own without technical experience in dealing with complex electrical circuits. Trust only certified technicians from Onsite Appliance when it comes to outstanding stove repairs. Here at Onsite Appliance, we follow strict guidelines and use specialized equipment when fixing stoves of any make or model in Orlando, FL. Our professionals are experienced in inspecting and fixing virtually any brand or model of electrical stoves.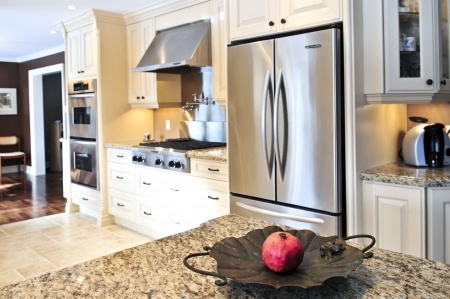 Microwaves repairs in Orlando, FL
We provide you the best value for your money by giving more than what is expected from us. Our technicians in Orlando, FL excel in all types of repair, so you should call us to send them to your home where they will carefully troubleshoot and repair the appliance for you. We guarantee value for your money, so even though we may not have the cheapest rates around, we come highly recommended because our services are always top-notch and affordable. For us at Onsite Appliance, however, we take the challenge of fixing microwave ovens head-on. Most overhaul companies may claim that microwaves are costlier to repair than buying a new one but we beg to differ.
Quick and Efficient Refrigerator Repairs Orlando, FL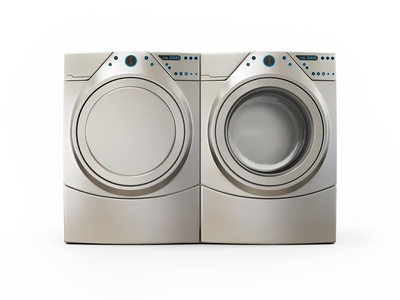 Onsite Appliance provides honest recommendations whether an item can still be salvaged or you are better off buying a new one. A refrigerator that is not cooling could easily result to losses incurred if food stored inside goes bad, so you may probably prefer our same-day refrigerator repair services in Orlando, FL. We have a warehouse in Orlando, FL complete with all the needed supplies and refrigerator parts so we are able to work on your refrigerator right away. With regular maintenance, a refrigerator can typically last up to 17 years. When running smoothly, they can preserve food items over extended periods of time until when needed for cooking or consumption.
Dishwasher Repairs Orlando, FL
They are extensively experienced in restoring such kitchen appliances into normal functioning state once more. We are experienced in handling all sizes and makes of dishwashers and other machines. Enjoy the full lifespan of your appliances. We have a quick turn-around time for dishwasher repairs in Orlando, FL because we know how difficult it is to wash your dishes without it. Our expertise will allow you to maximize the usage of your appliance. If your dishwasher is not draining as well as it should, we can quickly come to your aid.
The range of the appliance brands and service that we offer in Orlando, FL include the following:
• Haier
• Kenmore
• Samsung
• Frigidaire
• Bosch
• General Electric
• Hotpoint
• Dacor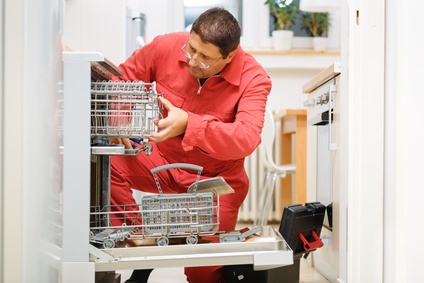 • Miele
• ASKO
• LG
• Panasonic
• Electrolux
• Thermador
• Estate
• Admiral
• Whirlpool
• Jenn-Air
• Amana
• Westinghouse
• Wolf
• KitchenAid
• Speed Queen
• Maytag
• Subzero
• Roper
• Sears
• Sharp
• GE
Reach Out to Us Today for Superior Restoration Orlando, Florida
We can bring your appliances back to life. Our consultants will only be too happy to answer your call. 100% customer satisfaction is our guarantee, and our commitment to providing you with quality service has never wavered since day one. We take pride in being the leading provider of affordable and efficient appliance repair in Orlando, FL. When you are experiencing any emergency issues with any of your appliances at home in Orlando, Florida, you should call us right away to give you an estimate and possibly schedule a same-day repair appointment. It is about time you experience first-hand the kind of appliance repair in Orlando, FL that we at Onsite Appliance have been providing our loyal Orlando, FL clients.
Orange County Service Area
Eatonville, Lake Buena Vista, Maitland, Winter Park, Belle Isle, Lake Mary Jane, Winter Garden, Clarcona, Windermere, Alafaya, University Park, Oakland, Orlando, Apopka, Edgewood, Ocoee, Horizon West
32811, 32822, 32835, 32808, 32803, 32812, 32805, 32804, 32807, 32801, 32806, 32839, 32829, 32814, 32827, 32819, 32832, 32824, 32810, 32789, 32809, 32817, 32818, 32820, 32821, 32825, 32826, 32828, 32831, 32833, 32834, 32836, 32837, 32816, 32885, 32886, 32887, 32890, 32891, 32893, 32896, 32897, 32898, 32899, 32802, 32815, 32830, 32853, 32854, 32855, 32856, 32857, 32858, 32859, 32860, 32861, 32862, 32867, 32868, 32869, 32872, 32877, 32878