OnSite Appliance – We Guarantee Reliable and Affordable Appliance Repair in Miami, FL
If you are looking for a reliable and professional company to take care of your appliance repair in Miami, FL, you can rely on OnSite Appliance to do the job for you. We conduct thorough diagnosis of our clients' broken appliances to make the necessary restoration for minimal costs. We have been repairing appliances of all brands and models for years, and in every restoration job we handle, we guarantee 100% customer satisfaction. We have the quickest turnaround times compared to other local restoration shops. We replace parts, conduct maintenance or reconstruct your broken machine as necessary.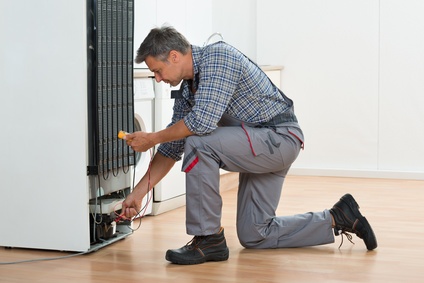 Our GE Appliance Repair in Miami, FL Comes With a 100% Trust Guarantee
OnSite Appliance ensures safety and product efficiency by following standard procedures and guidelines when repairing damaged items in Miami, FL. We ensure that all restored items are functioning as expected and without any risks when used. Fixing your own appliances is not as easy as they make it look in appliance repair videos. If you think you can save from repair services by doing it yourself, think again. You may even end up buying tools you do not know how to use effectively, or worse, hurt yourself in the process. Appliance repair videos make restoration look easy but there are high risks especially when it is done by non-professionals.
We Deal with LG Appliance Repair in Miami, FL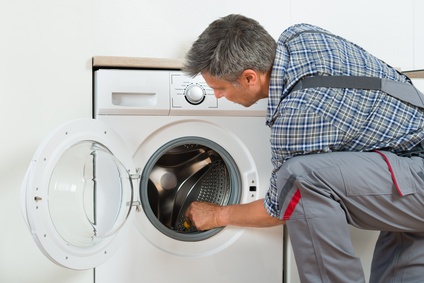 Our esteemed customers appreciate the fact that they save more money having our technicians repairing more of their broken household appliances. Suffer no more because with us, it will be easier to look for an appliance repair near you. Save yourself from the frustration of dealing with items that repeatedly break down, costing you time and money. Regardless of what make, model or brand you have in Miami, FL, our skilled technicians know how to diagnose and fix them.
Stove Repairs Made Safe and Convenient in Miami, FL
If your stove is not working, it is always safe to call a professional to do the much needed appliance repair in Miami, FL. When your gas stove is in trouble, do not attempt to fix the problem yourself, especially if you do not know what has caused it in the first place as well as the extent of its damage. Our technicians are highly knowledgeable and experienced when it comes to handling gas or electric stoves alike. Electric or gas stoves must not be messed with by non-professionals when they show signs of malfunctioning. Your stove can go up in flames if left in the care of non-experts. Electrical stoves are not the kind of home appliances you would attempt to fix on your own without technical experience in dealing with complex electrical circuits.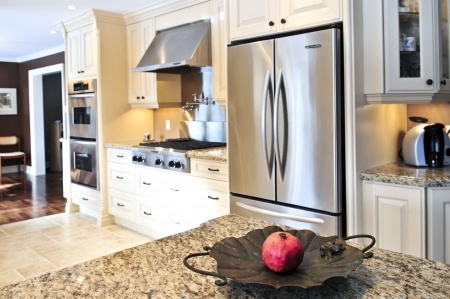 Microwaves repairs in Miami, FL
There is no need to buy a new oven until our skilled technicians in Miami have taken a look at it. We will never recommend that you buy a new oven until we have exhausted all our skills in trying to fix it first. Most of them will recommend the purchase of a new one. We guarantee value for your money, so even though we may not have the cheapest rates around, we come highly recommended because our services are always top-notch and affordable. You need not worry about the cost of repair because it will be significantly less than the cost of a new microwave oven.
Refrigerator repairs Miami, FL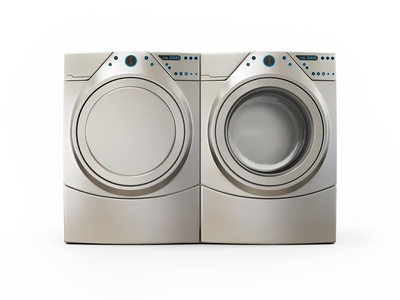 A fully functioning refrigerator is necessary in preserving the quality of your stocked perishables, which is why we ensure quick and efficient refrigerator repairs. We provide quick refrigerator repairs in Miami, Florida at very competitive rates. Refrigerators are certainly some of the most important appliances found in homes in Miami, FL. We understand that a broken refrigerator can be highly inconvenient especially for big families in Miami, FL. We guarantee return of a working fridge within the day so you can move along with more important things.
Dishwasher repairs in Miami, Florida
Our expertise will allow you to maximize the usage of your appliance. Buying a new dishwasher should be the last option because our Miami, Florida technicians can save you money by fixing your old dishwasher that may be having problems at the moment. Broken dishwashers can be threats to sanitation and the quality of your food especially when you were not aware that your appliance has been malfunctioning. When your dishwasher is not working properly as you would expect, we have the right repairmen to inspect and determine the right solution. We have sufficient knowledge on how every brand of dishwasher works so we can confidently restore your unit to working condition.
We are knowledgeable and certified professionals when it comes to handling the following brands:
Miele
KitchenAid
Sharp
Wolf
Electrolux
GE
Amana
Roper
Kenmore
Haier
Westinghouse
LG
Maytag
ASKO
Panasonic
Jenn-Air
Whirlpool
Bosch
Samsung
Admiral
Speed Queen
General Electric
Hotpoint
Dacor
Sears
Subzero
Thermador
Frigidaire
Estate
Reach Out to Us Today for Superior Restoration Miami, Florida
No need to tire yourself out in looking for another appliance repair in Miami, FL when you have the most reliable and efficient solutions at your own fingertips. Now that you know what we can do to your old appliances, give us a call and experience appliance repair in Miami, FL like no other. Our team will be happy to assist you with your concerns. We can assure you that you will be in good hands the minute you pick up the phone and call our number. Enjoy your home appliances once again when you call us at (305) 676-9408. Avoid being a victim of inefficient repairs and trust only us here at OnSite Appliance.
Miami-Dade County Service Area
Miami, Miami Beach, Hialeah, Coral Gables, Homestead, Aventura, North Miami, North Miami Beach, Doral, South Miami, Key Biscayne, Opa-locka, Miami Gardens, Miami Lakes, Sunny Isles Beach, Pinecrest, Cutler Bay, Palmetto Bay, Miami Shores, Miami Springs, Florida City, West Miami, Sweetwater, Hialeah Gardens, Surfside, Bay Harbor Islands, Medley, North Bay Village, Golden Beach, Biscayne Park, El Portal, Redland, Indian Creek, Virginia Gardens, Islandia, Lakes by the Bay
33256, 33181, 33257, 33199, 33174, 33111, 33280, 33180, 33261, 33182, 33192, 33126, 33265, 33198, 33187, 33184, 33139, 33110, 33170, 33102, 33169, 33130, 33142, 33186, 33194, 33162, 33127, 33283, 33131, 33144, 33124, 33150, 33155, 33234, 33146, 33197, 33143, 33161, 33238, 33231, 33133, 33128, 33299, 33149, 33195, 33121, 33136, 33196, 33245, 33112, 33172, 33193, 33137, 33153, 33183, 33247, 33101, 33151, 33177, 33145, 33159, 33243, 33156, 33173, 33206, 33107, 33164, 33132, 33163, 33266, 33152, 33175, 33116, 33122, 33167, 33135, 33166, 33109, 33185, 33189, 33222, 33148, 33188, 33134, 33176, 33233, 33255, 33242, 33168, 33157, 33129, 33138, 33158, 33179, 33147, 33269, 33191, 33190, 33296, 33178, 33165, 33125, 33106