Onsite Appliance – We Guarantee Reliable and Affordable Appliance Repair in Wallingford, CT
For years, Onsite Appliance has been the leading provider of reliable and budget-friendly appliance repair in Wallingford, CT. We have been repairing appliances of all brands and models for years, and in every restoration job we handle, we guarantee 100% customer satisfaction. In all the years that we have been in business, we have dealt with all the major brands of refrigerators, HVACs, washing machines, microwave ovens, and so on. Avoid wasting money when you replace a slightly malfunctioning item with a new one. We have the quickest turnaround times compared to other local restoration shops.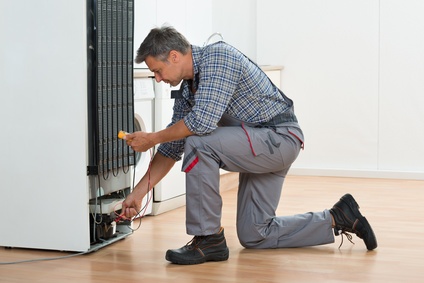 Trust Only Onsite Appliance for your GE Appliance Repair in Wallingford, CT
We at Onsite Appliance are your trusted technicians in Wallingford, CT. We can guarantee you get back a fully-restored machine that is safe to use. Repairing electrical appliances such as stoves, refrigerators, dryers, microwave ovens, air conditioning systems, just to name a few, needs technical expertise that you can only get from a duly registered and licensed company in Wallingford, Connecticut. We examine your faulty appliances and fix them properly to keep them running smoothly and to give you service for more years to come. Being duly registered to operate our business in Wallingford, we can assure you that protocols, standards and safety procedures are strictly implemented.
Seeking LG Appliance Repair Wallingford, CT?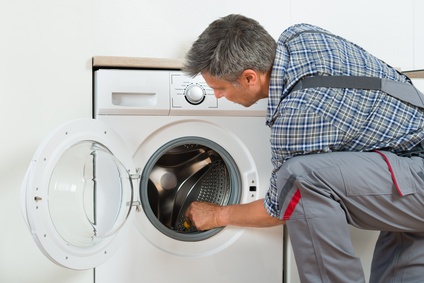 We service the widest range of appliances in residential homes unlike any of our competition in Wallingford, CT. Do not worry because we are familiar with all the appliance brands out there; even the big ones in the industry. Knowing every feature and aspect of the various brands of appliances we cover is part of our professional training. It is rather unthinkable to live in a house without any appliance in sight.
Stove Repairs Made Safe and Convenient in Wallingford, CT
Attempting to save money might cost you your property or even your life. Whenever appliances malfunction, you always need a well-qualified technician to do proper inspection before undertaking the repair work. Stoves when mishandled due to DIY appliance repair may cost not just money but damage to property or lives. Your stove can go up in flames if left in the care of non-experts. Our high priority on quality service and safety is your guarantee that you and your property will be kept safe at all times. Here at Onsite Appliance, we follow strict guidelines and use specialized equipment when fixing stoves of any make or model in Wallingford, CT.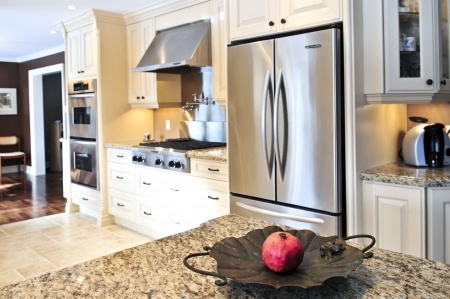 Microwaves repairs in Wallingford, CT
You need not worry about the cost of repair because it will be significantly less than the cost of a new microwave oven. Our technicians in Wallingford, CT excel in all types of repair, so you should call us to send them to your home where they will carefully troubleshoot and repair the appliance for you. Most of them will recommend the purchase of a new one. We will determine if replacements are required and how much it would cost to restore your microwave into a normal working condition. Today, the variety of microwaves available in the market is huge with differences in terms of sizes, color and of course prices. When your microwave's touchpad fails to respond or if it does not heat or turn on at all, having it restored by our professional technicians can cost a lot less than buying a brand new one.
Fully Functioning Refrigerators in Wallingford, CT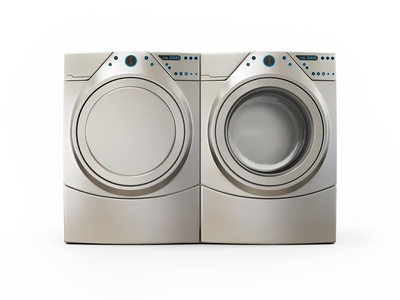 We guarantee return of a working fridge within the day so you can move along with more important things. A fully functioning refrigerator is necessary in preserving the quality of your stocked perishables, which is why we ensure quick and efficient refrigerator repairs. Although these electrical appliances may not develop problems frequently, when they eventually do, you may have to call an expert repairman to fix them. The problem may just be as simple as a water leakage or a more complex one. We have an extensive parts warehouse in Wallingford, CT that allows us to work continuously and avoid any delays in the rehabilitation of your appliance.
We Wash Away Problems from Your Dishwasher in Wallingford, Connecticut
We are experienced in handling all sizes and makes of dishwashers and other machines. We offer superior services that do not burn a hole in your pocket. Buying a new dishwasher should be the last option because our Wallingford, Connecticut technicians can save you money by fixing your old dishwasher that may be having problems at the moment. Do not take the longer route of fixing the dishwasher yourself when you can take a much shorter route with us. Whether the washer is leaking or you don't know why it doesn't leave your dishes clean, you can call us to quickly come and fix it for you in no time. We understand the convenience brought by a dishwasher in every home and that is why we guarantee quick washer repairs within 24 hours.
We know how to fix every make and model. Following is a list of the most popular brands we have worked on:
• Westinghouse
• Admiral
• GE
• Subzero
• Bosch
• Sears
• Wolf
• LG
• KitchenAid
• Panasonic
• Jenn-Air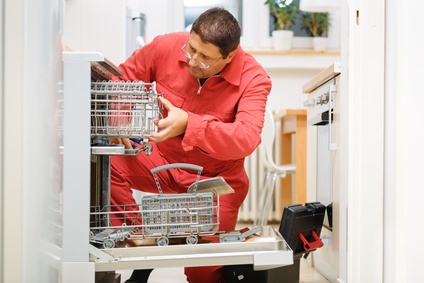 • Thermador
• Amana
• Kenmore
• General Electric
• Maytag
• Frigidaire
• Sharp
• Samsung
• Estate
• Roper
• Haier
• Hotpoint
• Electrolux
• Speed Queen
• Whirlpool
• Dacor
• ASKO
• Miele
Call Onsite Appliance for Premium and Low-Cost Servicing in Wallingford, Connecticut
Reach out to us if you are looking for the most trusted company providing appliance repair in Wallingford, CT. Avoid being a victim of inefficient repairs and trust only us here at Onsite Appliance. Ring us at (203) 889-9825 so we can prove to you what it means to have your repairs handled by a professional and reliable company. Know that when you entrust your broken appliance with Onsite Appliance, you are bound to be amazed at how we can make it work as good as new again. Now that you know what we can do to your old appliances, give us a call and experience appliance repair in Wallingford, CT like no other. Our accommodating service team will be glad to answer all your questions.
New Haven County Service Area
Orange, Bethany, Oxford, Milford, Hamden, Guilford, Prospect, Branford, Middlebury, Milford Lawns, Meriden, North Branford, Seymour, Wolcott, Madison, East Haven, Ansonia, North Haven, Woodbridge, West Haven, Derby, Waterbury, Naugatuck, Cheshire, Wallingford, Beacon Falls, New Haven, Southbury, Woodmont
06492, 06494, 06495