Quick and Easy Appliance Repair in Southbury, CT by Onsite Appliance
You can trust Onsite Appliance to be able to serve all of your needs for household appliance repair in Southbury, CT. We accommodate all types of part replacement, overhaul or reconstruction of dilapidated machines. We have been happily serving hundreds of households in their various troubleshooting and fixes for years now. You will be impressed at our expertise when it comes to bringing back dead machines to life. You do not have to suffer for long periods while we do the fixing because we guarantee the shortest turnaround time in repairing appliances.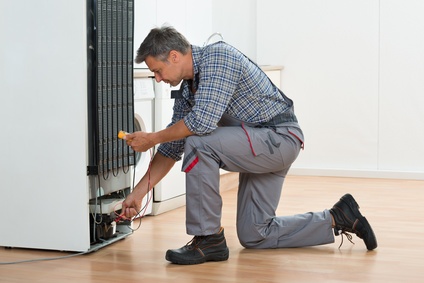 Trust Only Onsite Appliance for your GE Appliance Repair in Southbury, CT
We ensure that all restored items are functioning as expected and without any risks when used. We can guarantee you get back a fully-restored machine that is safe to use. Here at Onsite Appliance we guarantee 100% customer satisfaction on the complete repair and restoration of broken appliances in Southbury, CT. Appliance repair videos make restoration look easy but there are high risks especially when it is done by non-professionals. Many people have made the grave mistake of trying to repair broken appliances by watching appliance repair videos in order to take a DIY approach.
Reliable LG Appliance Repair in Southbury, CT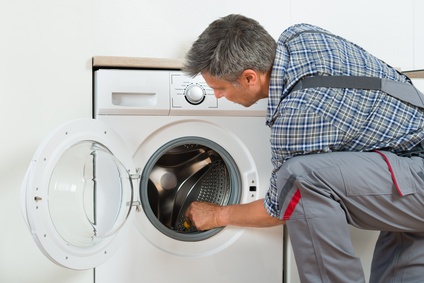 Our esteemed customers appreciate the fact that they save more money havingour technicians repairing more of their broken household appliances. As the leading Southbury appliance repair company, we boast in providing a variety of local repair services. Residents in Southbury, CT trust Onsite Applianceno matter what brand of home appliance they are having problems with.
The Safest Stove Repairs in Southbury, CT
Common issues with electrical stoves often have to do with heating elements and fuses that may require replacements. Trust only certified technicians from Onsite Appliance when it comes to outstanding stove repairs. One call to the right appliance repair service company in Southbury is all you need to solve your stove repair problems. It can be risky to try to fix the stove yourself. If you wish to learn more about proper microwave maintenance, our personnel can also provide you with the essential information on how to properly maintain them. There are elements in the stove that can prove to be dangerous under untrained hands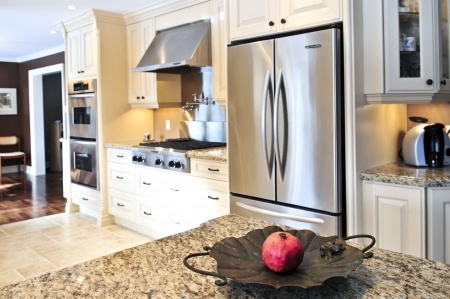 The Most Affordable Microwave Repair Service in Southbury, CT
We pride ourselves in being a leader in the industry. We will determine if replacements are required and how much it would cost to restore your microwave into a normal working condition. Our technicians in Southbury, CT excel in all types of repair, so you should call us to send them to your home where they will carefully troubleshoot and repair the appliance for you. Schedule a microwave repair/maintenance appointment with Onsite Appliance without much hassle. Our professional experts guarantee quick and efficient reconstruction services without sacrificing the quality of the repair.
Refrigerator Restoration in Southbury, CT Like no Other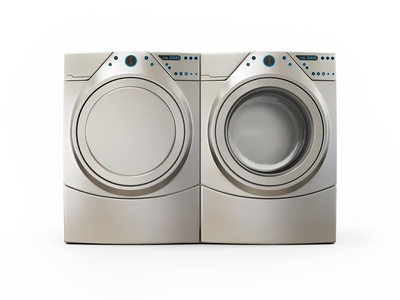 We have an extensive parts warehouse in Southbury, CT that allows us to work continuously and avoid any delays when it comes to doing appliance repair. Our technicians will do their best to fix the problem on your machine so that you can continue with your operations at the soonest possible time. When your refrigerator breaks down, it becomes a major problem as it leads to spoiled food and beverages. It is almost impossible to manage a home without it. That is why when your refrigerator is in trouble, you just have to get it fixed right away. Onsite Appliance provides honest recommendations whether an item can still be salvaged or you are better off buying a new one.
Expert Technicians on Dishwasher Concerns in Southbury, Connecticut
Onsite Appliance is a comprehensive appliance repair and maintenance service unlike any other companies in Southbury, Connecticut. When your dishwasher is in trouble, call us. Do not take the longer route of fixing the dishwasher yourself when you can take a much shorter route with us. We are here to ensure that your dishwasher works like it did when it was brand new. If your dishwasher is not draining as well as it should, we can quickly come to your aid. We service all types of dishwashers and have all the necessary tools used in the industry for their repair.
We provide first-rate rehabilitation services on the following brands:
• Wolf
• Amana
• Estate
• Frigidaire
• Subzero
• Electrolux
• Kenmore
• General Electric
• LG
• Panasonic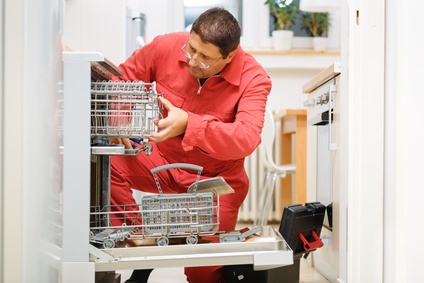 • Bosch
• Dacor
• Roper
• GE
• Miele
• KitchenAid
• Speed Queen
• Whirlpool
• Haier
• Maytag
• Hotpoint
• Sharp
• Samsung
• Sears
• Jenn-Air
• Westinghouse
• Thermador
• Admiral
• ASKO
Call Us and We Will Immediately Restore Your Home Appliances in Southbury, Connecticut
We have all the right credentials and experience at giving you the best repair and maintenance possible for your valued appliances. Our length of service in the industry has made us more competent in serving troubled households so that their machines can work again. Allow Onsite Appliance to make a significant change in your life. Enjoy your home appliances once again when you call us at 123-456-7890. Our accommodating service team will be glad to answer all your questions. It is about time you experience first-hand the kind of appliance repair in Southbury, Connecticut that we at Onsite Appliancehave been providing our loyal clients. Dial our hotline today for a risk-free consultation. Our team will be happy to assist you with your concerns.
New Haven County Service Area
Milford Lawns, Seymour, Beacon Falls, New Haven, Derby, East Haven, Prospect, North Haven, Bethany, Madison, Woodmont, Naugatuck, Cheshire, Hamden, Guilford, Woodbridge, Waterbury, West Haven, Branford, Wallingford, Meriden, Oxford, Ansonia, Wolcott, Orange, North Branford, Middlebury, Milford, Southbury
06487