Premium Appliance Repair in North Haven, CT by Onsite Appliance
Onsite Appliance offers a wide range of effective appliance repair in North Haven, CT in prices you can conveniently afford. We guarantee 100% customer satisfaction with our quick response, fast turnaround time, and quality repair services. We conduct thorough diagnosis of our clients' broken appliances to make the necessary restoration for minimal costs. What makes our appliance repair service a leader in the industry is our rock bottom prices. By contacting us, you can make sure that your household essentials will be up and running again in their best condition.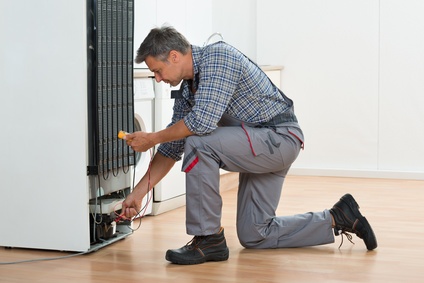 Call Our Trusted GE Appliance Repair Experts
We have acquired the necessary permits and licenses, and we follow all imposed protocols and regulations. Fixing your own appliances is not as easy as they make it look in appliance repair videos. While DIY kits may cost a lot cheaper, they are not worth the frustration and the time you will be spending doing the entire process yourself. With the skills and knowledge our technicians possess, your appliances will be operating efficiently in no time. We follow all safety protocols in North Haven, CTwhen restoring broken appliances entrusted to us. When any of your appliances break down, you must avoid trying to repair them yourself by watching appliance repair videos. Taking on the repair duties may just cause more problems.
Skilled Technicians for Your LG Appliance Repair in North Haven, CT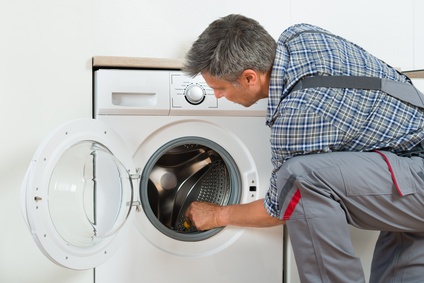 With all the brands and models in the market today, you may be confused if the service company you call can repair your specific appliance at home. Knowing every feature and aspect of the various brands of appliances we cover is part of our professional training. Home appliances are a staple in every modern home in North Haven, CT.
The Best Stove Repair Service in North Haven, CT
Nowhere in North Haven, can you find a more reliable appliance repair technician than at Onsite Appliance. Stoves when mishandled due to DIY appliance repair may cost not just money but damage to property or lives. You may be tempted to pry open your defective stove but it is best to refrain from doing so. We will check all your household items and evaluate which of these may need immediate maintenance to prevent future malfunction. Our high priority on quality service and safety is your guarantee that you and your property will be kept safe at all times. If you wish to learn more about proper microwave maintenance, our personnel can also provide you with the essential information on how to properly maintain them.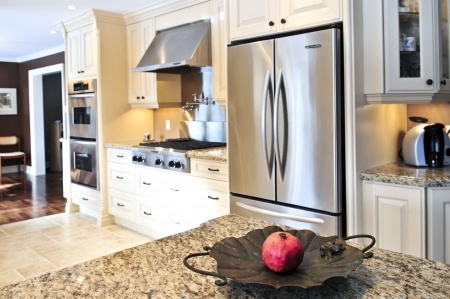 Microwaves repairs in North Haven, CT
Here at Onsite Appliance, we have a sterling reputation as one of the best appliance repair services in North Haven, CT. Simply give us a call when you need our assistance and our crew of professional technicians will be at your doorstep in no time. Get more value for your money with us here at Onsite Appliance. We are experts in the repair of the latest microwave ovens so you do not need to subject yourself to a crash course so that you can learn how to do the fix. With our services, you can be sure that you will be spending less than the amount you paid for the machine. Today, the variety of microwaves available in the market is huge with differences in terms of sizes, color and of course prices.
Reliable Refrigerator Repair Service in North Haven, CT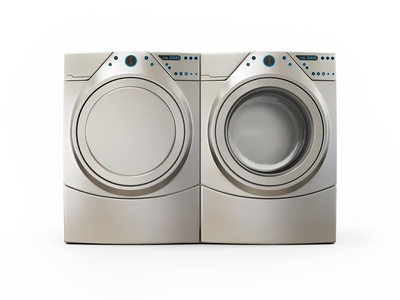 Almost all homes rely on a functional refrigerator to prevent food from spoiling. If your fridge is malfunctioning, it is crucial to call a professional appliance repair company in North Haven to address the problem right away. Our staff members are respectful and friendly individuals who are ready to answer any questions or clarifications that you may have on proper refrigerator maintenance. Nobody does refrigerator repairs in North Haven better than we do at Onsite Appliance. A broken refrigerator needs to be addressed immediately so that it may not lead to other problems. We understand that a broken refrigerator can be highly inconvenient especially for big families in North Haven, CT.
Expert Technicians on Dishwasher Concerns in North Haven, Connecticut
Whether it is a draining malfunction or a blown dishwasher thermal fuse, we are equipped to handle your concerns immediately and effectively in North Haven, Connecticut. After we have concluded our repair service, you can sleep better at night knowing that all of your appliances will operate like they're brand new. Our technicians are experts at repairing all components that make a dishwasher work. We have the knowledge and experience to fix and maintain all types of common household appliances such as a dishwasher, which is also an integral part of any home. We have sufficient knowledge on how every brand of dishwasher works so we can confidently restore your unit to working condition.
Some brands of appliances that we are experienced at fixing are:
• Estate
• Panasonic
• Electrolux
• Haier
• Frigidaire
• Whirlpool
• Speed Queen
• General Electric
• LG
• Westinghouse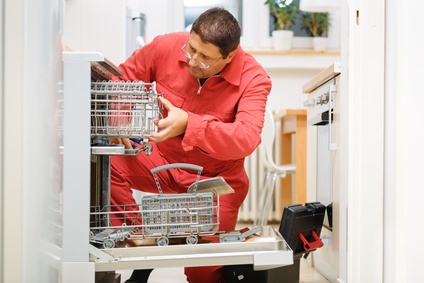 • Jenn-Air
• Amana
• ASKO
• Maytag
• Subzero
• Thermador
• Bosch
• KitchenAid
• Sears
• Dacor
• Hotpoint
• Samsung
• GE
• Kenmore
• Sharp
• Roper
• Admiral
• Wolf
• Miele
Call Onsite Appliance for Premium and Low-Cost Servicing in North Haven, Connecticut
Aside from being able to fully repair and maintain all brands and models of household appliances, we aim to give you the ultimate customer satisfaction. Know that when you entrust your broken appliance with Onsite Appliance, you are bound to be amazed at how we can make it work as good as new again. No need to tire yourself out in looking for another appliance repair in North Haven, Connecticut when you have the most reliable and efficient solutions at your own fingertips. Call us now at (203) 889-9825 and let us work our magic on your damaged home appliances. Having effective repairs helps avoid spending a whole lot more on machine replacement, so let our professionals save your appliances and your money at the same time.
New Haven County Service Area
Prospect, Cheshire, Oxford, Bethany, Madison, Seymour, Orange, Beacon Falls, East Haven, Derby, Branford, Woodmont, Wolcott, Meriden, Milford Lawns, Ansonia, Milford, Woodbridge, Southbury, West Haven, Guilford, New Haven, Naugatuck, Hamden, Wallingford, Middlebury, North Haven, Waterbury, North Branford
06473