Welcome To Appliance Repair Naugatuck, CT
If you are looking for a reliable and professional company to take care of your appliance repair in Naugatuck, CT, you can rely on Onsite Appliance to do the job for you. We can fix even badly-damaged refrigerators, heating and air conditioning systems, washing machines, dishwashers, ovens, freezers and many others. We replace parts, conduct maintenance or reconstruct your broken machine as necessary. You will be impressed at our expertise when it comes to bringing back dead machines to life. Whatever your repair needs are, we can try to make the entire process as quick and simple as possible.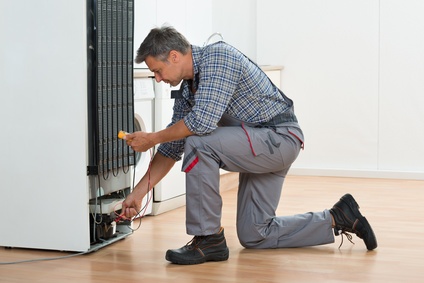 Professional GE Appliance Repair Technicians at Your Service in Naugatuck, CT
Fixing your own appliances is not as easy as they make it look in appliance repair videos. Fixing home appliance yourself is easier said than done, even with the help of appliance repair videos or DIY kits. With the skills and knowledge our technicians possess, your appliances will be operating efficiently in no time. We take pride in our highly skilled technicians who undergo refresher trainings as well as repeated simulations for new brands and models. Our appliance repair service in Naugatuck, CT saves you money because you don't have to buy new household appliances when we can quickly and affordably fix your old ones if they have broken down.
Onsite Appliance Covers LG Appliance Repair in Naugatuck, CT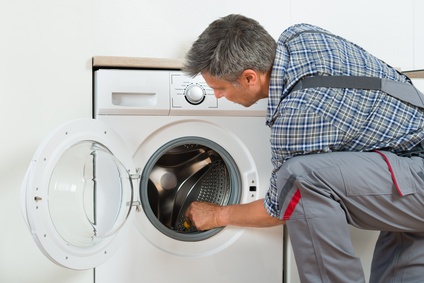 Our esteemed customers appreciate the fact that they save more money having our technicians repairing more of their broken household appliances. More and more people in Naugatuck, CT are coming to Onsite Appliance to have their home appliances restored. Our workmanship is always to the highest level of excellence. Our professional technicians are highly-skilled and consistently trained to ensure that they are equipped with the proper knowledge in handling even the latest brands and models.
The Safest Stove Repairs in Naugatuck, CT
An episode of gas leak or faulty electrical wiring when done by incompetent companies may result to severe damage. If your stove is not working, it is always safe to call a professional to do the much needed appliance repair in Naugatuck, CT. We work fast so you may be able to safely use your stove as soon as possible. Electrical stoves are not the kind of home appliances you would attempt to fix on your own without technical experience in dealing with complex electrical circuits. Our professionals are experienced in inspecting and fixing virtually any brand or model of electrical stoves.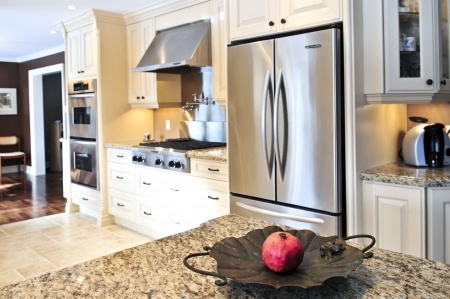 Microwaves repairs in Naugatuck, CT
We will never recommend that you buy a new oven until we have exhausted all our skills in trying to fix it first. Check out what others in Naugatuck are saying about our low-cost microwave repairs through our repair clinic reviews. No need to suffer with bad service to save money. We cut on unnecessary costs that we believe should not be shouldered by our clients so they can enjoy huge savings and the best deals. Our professional experts guarantee quick and efficient reconstruction services without sacrificing the quality of the repair.
Newly-Refurbished Refrigerators Come Easy in Naugatuck, CT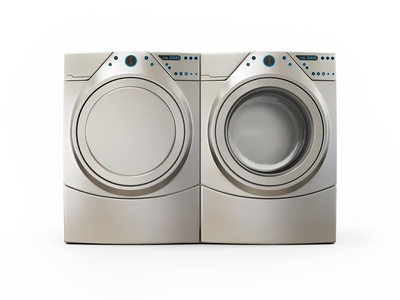 We provide quick refrigerator repairs in Naugatuck, Connecticut at very competitive rates. We are a team of professionals and we will charge you only for the parts that need necessary replacements. Refrigerators do not come cheap but that does not mean Onsite Appliance cannot provide you with a budget-friendly service fee. When running smoothly, they can preserve food items over extended periods of time until when needed for cooking or consumption. Our parts warehouse in Naugatuck, CT allows us to continue working with no delays in case a part is needed on the spot. A refrigerator that is not cooling could easily result to losses incurred if food stored inside goes bad, so you may probably prefer our same-day refrigerator repair services in Naugatuck, CT.
Exceptional Dishwasher Repairs Naugatuck, Connecticut
When your dishwasher is in trouble, call us. When your dishwasher is not working properly as you would expect, we have the right repairmen to inspect and determine the right solution. Our technicians provide the fastest and most efficient dishwasher repairs in Naugatuck, Connecticut. From rattling noises to draining and dispenser problems, Onsite Appliance, can solve whatever issues you have with your dishwasher. We repair washers in no time so you can enjoy the convenience of using one.
We provide first-rate rehabilitation services on the following brands:
• Bosch
• Amana
• Thermador
• Estate
• GE
• Haier
• Sharp
• Roper
• Kenmore
• Jenn-Air
• Maytag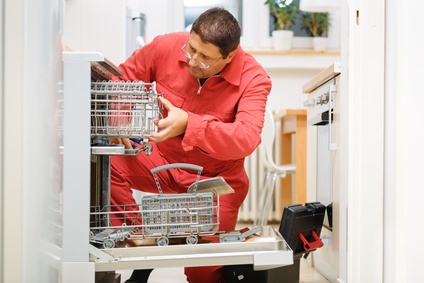 • Hotpoint
• Wolf
• ASKO
• Frigidaire
• Westinghouse
• Panasonic
• Electrolux
• Speed Queen
• Sears
• Miele
• Whirlpool
• LG
• KitchenAid
• General Electric
• Subzero
• Samsung
• Dacor
• Admiral
Call Now for Same-Day Appliance Repair Naugatuck, Connecticut
Our team will be happy to assist you with your concerns. You can fill out and submit the form provided on this site and we will call you. We can bring your appliances back to life. Our consultants will only be too happy to answer your call.Call us now at (203) 889-9825 and let us work our magic on your damaged home appliances. Customer satisfaction is our goal here at Onsite Appliance. Be one of our loyal customers who have experienced topnotch professional service and guaranteed savings after consulting with us.
New Haven County Service Area
Oxford, Branford, Bethany, Guilford, Meriden, Waterbury, Milford, New Haven, Naugatuck, Wallingford, Ansonia, Milford Lawns, Prospect, West Haven, Madison, Derby, Seymour, Wolcott, Beacon Falls, Hamden, Woodbridge, Middlebury, Southbury, North Haven, Cheshire, Woodmont, Orange, North Branford, East Haven
06706, 06770