Save Money with Our Premium Appliance Repair in Milford, CT
You can count on Onsite Appliance to provide cost-effective solutions when you are in need of appliance repair in Milford, CT. Your search should end here because you have just found the most qualified Milford, CT company to help with all your needs, that's as far as any problems you may be experiencing with your home appliances are concerned. You do not have to suffer for long periods while we do the fixing because we guarantee the shortest turnaround time in repairing appliances. Engage our services and watch as your machines literally spring back to life. We have well-trained technicians in our team whom you can depend on to lengthen the life of the machines you use to help manage your home.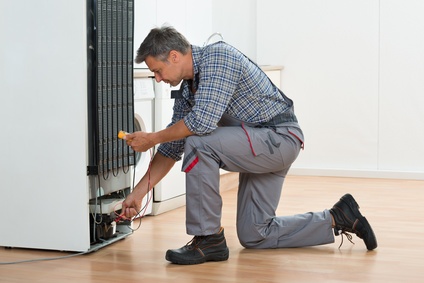 Professional GE Appliance Repair Technicians at Your Service in Milford, CT
Here at Onsite Appliance, we value safety and product quality at all times. Entrusting your damaged electrical home appliances to the pros is a smart move. Our professional technicians are employed according to experience and character so you can rest assured that you will be serviced by nothing but the most competent in the industry. We at Onsite Appliance are your trusted technicians in Milford, CT. Do not attempt to fix your home appliance by simply following DIY methods that may lead to accidents.
Seeking LG Appliance Repair Milford, CT?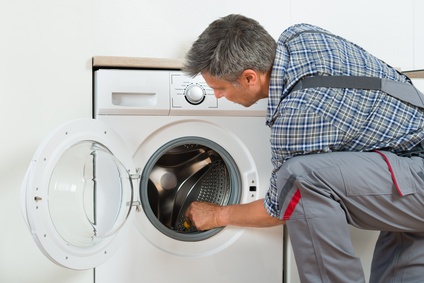 Residents in Milford, CT trust Onsite Appliance no matter what brand of home appliance they are having problems with. Avoid falling prey to restoration companies in Milford who only fix the outer part of your item but does a sloppy job on the inside costing you money and wasting your time. Suffer no more because with us, it will be easier to look for an appliance repair near you. As the leading Milford appliance repair company, we boast in providing a variety of local repair services.
Trustworthy Stove Repairs Milford, CT
The technicians we have at Onsite Appliance have been trained well to diagnose all types of appliances, and then whatever the problem is, they get right down to fixing it, making sure to take the necessary safety precautions. We strictly follow safety guidelines so that gas leaks and faulty electrical wirings are avoided. We highly advise against any attempts on DIY appliance repair in Milford, CT especially when it comes to anything fire-related such as stoves. Common issues with electrical stoves often have to do with heating elements and fuses that may require replacements. All necessary safety precautions have to be done when dealing with a problematic gas or electric stove.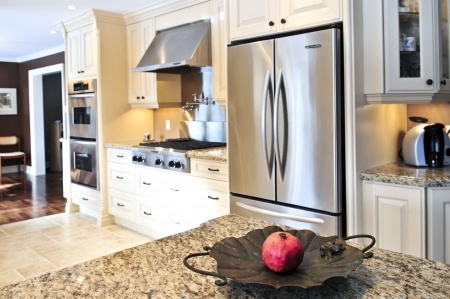 Budget-Friendly Microwave Repairs Milford, CT
When you notice that your microwave is not functioning normally as you would expect, it's always advisable to have a technician qualified in fixing electrical home devices to inspect it. Repair clinic reviews in Milford recommend Onsite Appliance for providing the most efficient and affordable rehabilitation costs compared to other local shops. Because we always pay great attention to detail, there are things we can detect and repair that other companies cannot. Our repairmen at Onsite Appliance know the nitty-gritty world of microwave ovens and they will do whatever it takes to have your oven running again at the least affordable cost. Simply give us a call when you need our assistance and our crew of professional technicians will be at your doorstep in no time.
Refrigerator repairs Milford, CT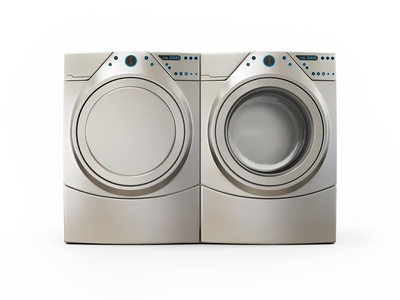 Rather than giving it up for a new fridge, let our skilled technicians perform their magic. We do not charge you for unnecessary part replacements just so we can bill you higher. With regular maintenance, a refrigerator can typically last up to 17 years. Onsite Appliance provides honest recommendations whether an item can still be salvaged or you are better off buying a new one. Refrigerators are certainly some of the most important appliances found in homes in Milford, CT. A refrigerator can be a costly investment and we understand that it can be highly impractical to just dispose of a slightly broken item.
We are Masters in Dishwasher Repairs in Milford, Connecticut
We have encountered every brand of dishwashing machines so we know how to restore them in case they get into some kind of trouble. We are here to ensure that your dishwasher works like it did when it was brand new. DIY videos can only make the process look so easy but once you get down to actually doing it, you will realize that fixing your dishwasher yourself is not "a walk in the park." We have sufficient knowledge on how every brand of dishwasher works so we can confidently restore your unit to working condition. Broken dishwashers can be threats to sanitation and the quality of your food especially when you were not aware that your appliance has been malfunctioning. We give high importance to every repair job in Milford, Connecticut no matter how big or small it is.
The range of the appliance brands and service that we offer in Milford, CT include the following:
• Jenn-Air
• Dacor
• Kenmore
• Sears
• General Electric
• Amana
• Electrolux
• Samsung
• Admiral
• Whirlpool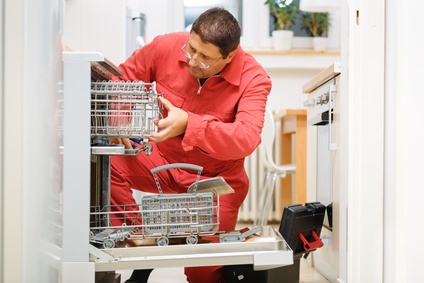 • Panasonic
• Thermador
• Sharp
• Frigidaire
• Subzero
• Westinghouse
• Speed Queen
• Maytag
• Roper
• LG
• KitchenAid
• ASKO
• Haier
• Wolf
• Estate
• Bosch
• Miele
• GE
• Hotpoint
Reach Out to Us Today for Superior Restoration Milford, Connecticut
Dial our hotline today for a risk-free consultation. When you are experiencing any emergency issues with any of your appliances at home in Milford, Connecticut, you should call us right away to give you an estimate and possibly schedule a same-day repair appointment. No need to tire yourself out in looking for another appliance repair in Milford, CT when you have the most reliable and efficient solutions at your own fingertips. Use the phone number provided in our contact details to call us directly and one of our appliance repairmen will speak with you. Reach out to us today when you have home appliances that need to be examined or fixed. Enjoy your home appliances once again when you call us at (203) 889-9825.
New Haven County Service Area
Woodmont, Seymour, Middlebury, Madison, Meriden, West Haven, Hamden, Naugatuck, Orange, Ansonia, Guilford, Bethany, Beacon Falls, Milford, Wallingford, Oxford, Wolcott, Branford, Southbury, North Branford, Cheshire, Woodbridge, North Haven, Prospect, Waterbury, East Haven, Milford Lawns, New Haven, Derby
06460, 06461