Welcome To Appliance Repair Meriden, CT
If you are looking for a reliable and professional company to take care of your appliance repair in Meriden, CT, you can rely on Onsite Appliance to do the job for you. We have been repairing appliances of all brands and models for years, and in every restoration job we handle, we guarantee 100% customer satisfaction. You will be impressed at our expertise when it comes to bringing back dead machines to life. Your search should end here because you have just found the most qualified Meriden, CT company to help with all your needs, that's as far as any problems you may be experiencing with your home appliances are concerned. We have a vast experience in repairing appliances of all kinds. Save more money when you come to us for a quick and exceptional fix.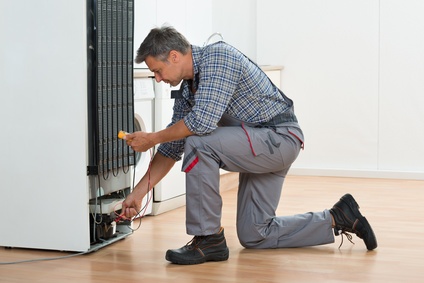 Professional GE Appliance Repair Technicians at Your Service in Meriden, CT
Appliance repair videos make restoration look easy but there are high risks especially when it is done by non-professionals. Onsite Appliance ensures safety and product efficiency by following standard procedures and guidelines when repairing damaged items in Meriden, CT. Here at Onsite Appliance, we value safety and product quality at all times. While DIY kits may cost a lot cheaper, they are not worth the frustration and the time you will be spending doing the entire process yourself. It can be inspiring watching repair videos but do not risk your life and property by fixing your damaged appliances yourself.
Onsite Appliance Covers LG Appliance Repair in Meriden, CT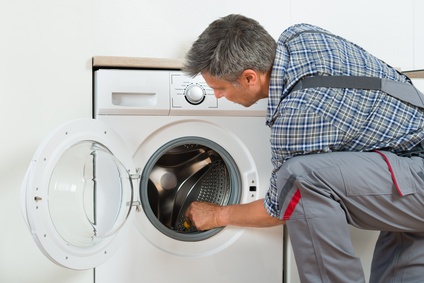 Our esteemed customers appreciate the fact that they save more money having our technicians repairing more of their broken household appliances. As the leading Meriden appliance repair company, we boast in providing a variety of local repair services. Knowing every feature and aspect of the various brands of appliances we cover is part of our professional training. Residents in Meriden, CT trust Onsite Appliance no matter what brand of home appliance they are having problems with.
The Safest Stove Repairs in Meriden, CT
Our high priority on quality service and safety is your guarantee that you and your property will be kept safe at all times. It can be risky to try to fix the stove yourself. Stove problems are not easy to fix until you call us to dispatch to your home, one of our Meriden, CT repairmen. Trust only certified technicians from Onsite Appliance when it comes to outstanding stove repairs. When your gas stove is in trouble, do not attempt to fix the problem yourself, especially if you do not know what has caused it in the first place as well as the extent of its damage. We use specialized procedures and high-tech equipment to ensure that your stove functions efficiently and safely.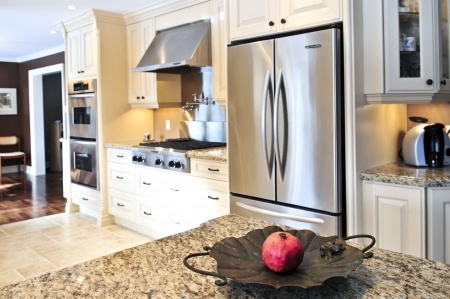 Microwaves repairs in Meriden, CT
Microwaves may be tricky to repair and unlike most overhaul centers that will recommend that you just buy a new one, we will exhaust our resources to see if anything can still be done. Repair clinic reviews in Meriden show that we have the most affordable microwave reconstruction rates. We cut on unnecessary costs that we believe should not be shouldered by our clients so they can enjoy huge savings and the best deals. Our professional experts guarantee quick and efficient reconstruction services without sacrificing the quality of the repair. For us at Onsite Appliance, however, we take the challenge of fixing microwave ovens head-on.
Quick and Efficient Refrigerator Repairs Meriden, CT
Whatever it is, our Meriden, Connecticut technicians can take a look at it and do the necessary measures to remedy the problem. A fridge can be an expensive appliance and you do not have to buy a new one if the problem you are experiencing with it can be fixed. With regular maintenance, a refrigerator can typically last up to 17 years. The problem may just be as simple as a water leakage or a more complex one. Although these electrical appliances may not develop problems frequently, when they eventually do, you may have to call an expert repairman to fix them. However, there may untoward instances that can affect its performance.
Dishwasher repairs in Meriden, Connecticut
If your dishwasher is not working properly as it should, give us a call. Enjoy the full lifespan of your appliances. When your dishwasher is not working properly as you would expect, we have the right repairmen to inspect and determine the right solution. If your dishwasher is not draining as well as it should, we can quickly come to your aid. We are experienced in handling all sizes and makes of dishwashers and other machines. We have a quick turn-around time for dishwasher repairs in Meriden, CT because we know how difficult it is to wash your dishes without it.
We know how to fix every make and model. Following is a list of the most popular brands we have worked on:
• Dacor
• Kenmore
• KitchenAid
• ASKO
• General Electric
• Thermador
• Speed Queen
• LG
• Whirlpool
• Subzero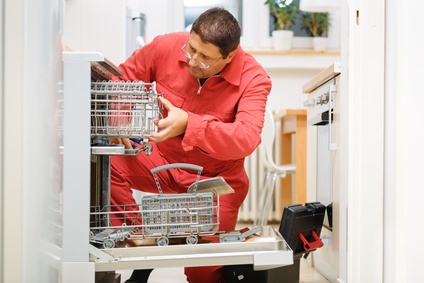 • Bosch
• Panasonic
• Amana
• Sears
• Maytag
• Jenn-Air
• Frigidaire
• GE
• Estate
• Samsung
• Electrolux
• Sharp
• Hotpoint
• Westinghouse
• Admiral
• Wolf
• Roper
• Haier
• Miele
Call Us to Restore Your Home Appliances in Meriden, CT
Reach out to us today when you have home appliances that need to be examined or fixed. 100% customer satisfaction is our guarantee, and our commitment to providing you with quality service has never wavered since day one. Customer satisfaction is our guarantee, not only for our products but more importantly when it comes to our services. Now that you know what we can do to your old appliances, give us a call and experience appliance repair in Meriden, CT like no other. Our consultants are waiting for your call.
New Haven County Service Area
Waterbury, Prospect, Meriden, East Haven, Guilford, Woodmont, Southbury, West Haven, Milford, Branford, Seymour, Cheshire, Ansonia, Beacon Falls, North Branford, Oxford, Woodbridge, Derby, Wallingford, Middlebury, New Haven, Madison, Milford Lawns, Orange, North Haven, Naugatuck, Wolcott, Bethany, Hamden
06037, 06450, 06451