Save Money with Our Premium Appliance Repair in Madison, CT
If you have a need for an appliance repair in Madison, CT, you will not find any other company that does repairs with the same quality that we have at Onsite Appliance. The growing number of our loyal customers is proof of our consistent high-quality services. We replace parts, conduct maintenance or reconstruct your broken machine as necessary. We maintain the quality of our services by continually sending our technicians to trainings, and investing in the latest tools and equipment. Your search should end here because you have just found the most qualified Madison, CT company to help with all your needs, that's as far as any problems you may be experiencing with your home appliances are concerned.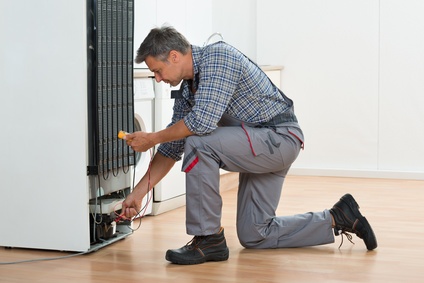 100% Customer Satisfaction for Your GE Appliance Repair in Madison, CT
Here at Onsite Appliance, we follow industry protocols and standard procedures to achieve the best appliance repair in Madison, CT. You can ask for the identifications of our technicians deployed to your location so that you can verify their legitimacy. We conduct regular trainings to ensure that our knowledge is up-to-date. In most households, home appliances are the cornerstones of modern living. We examine your faulty appliances and fix them properly to keep them running smoothly and to give you service for more years to come.
Dependable LG Appliance Repair Services in Madison, CT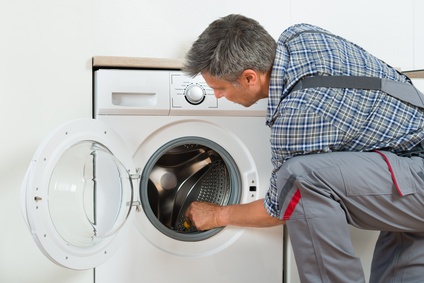 Home appliances are a staple in every modern home in Madison, CT. Our technicians can do magic on every type of machine you have in your home. We understand that appliances vary in brand, model, and make; therefore, we train our technicians to know the ins and outs of every type of appliance in the market today. Avoid falling prey to restoration companies in Madison who only fix the outer part of your item but does a sloppy job on the inside costing you money and wasting your time.
The Safest Stove Repairs in Madison, CT
We work fast so you may be able to safely use your stove as soon as possible. Whenever appliances malfunction, you always need a well-qualified technician to do proper inspection before undertaking the repair work. Attempting to save money might cost you your property or even your life. Here at Onsite Appliance, we follow strict guidelines and use specialized equipment when it comes to appliance repair in Madison. Our technicians are highly knowledgeable and experienced when it comes to handling gas or electric stoves alike.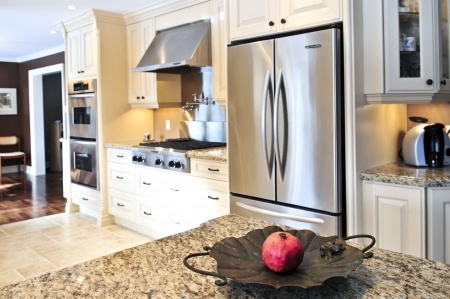 Budget-Friendly Microwave Repairs Madison, CT
You do not need to endure incompetent services just to save money. Computer circuitry is not something you should tamper unknowingly, so call a professional who knows what to do. To ensure the efficiency of the microwave repair, our technicians will have all the necessary tools on-hand to perform the needed appliance repair services in Madison, CT. We guarantee value for your money, so even though we may not have the cheapest rates around, we come highly recommended because our services are always top-notch and affordable. Our trucks are also loaded with various parts that may be used in the replacement of broken components in your microwave.
Refrigerator repairs Madison, CT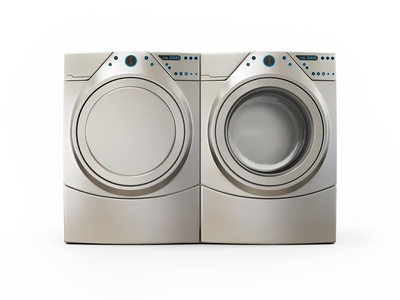 As a leading appliance repair/maintenance service in Madison, we know that most homes have a refrigerator and you must have it repaired as soon as it malfunctions. A refrigerator can be a costly investment and we understand that it can be highly impractical to just dispose of a slightly broken item. Refrigerators do not come cheap but that does not mean Onsite Appliance cannot provide you with a budget-friendly service fee. Refrigerators are certainly some of the most important appliances found in homes. When we perform refrigerator repair or maintenance, you can gain peace of mind knowing that it will be restored to an almost brand new state.
Dishwasher Repairs Madison, CT
Opting for a local appliance repair company is definitely much cheaper than purchasing a brand new unit, and we can help you make the most of your initial investment by prolonging its service life. Our technicians provide the fastest and most efficient dishwasher appliance repairs in Madison, Connecticut. Whether the washer is leaking or you don't know why it doesn't leave your dishes clean, you can call us to quickly come and fix it for you in no time. If your dishwasher is not working properly as it should, give us a call. From rattling noises to draining and dispenser problems, Onsite Appliance, can solve whatever issues you have with your dishwasher. We are experienced in handling all sizes and makes of dishwashers and other machines.
We are knowledgeable and certified professionals when it comes to handling the following brands:
• Frigidaire
• GE
• Jenn-Air
• Panasonic
• Thermador
• Samsung
• Estate
• Miele
• Electrolux
• Amana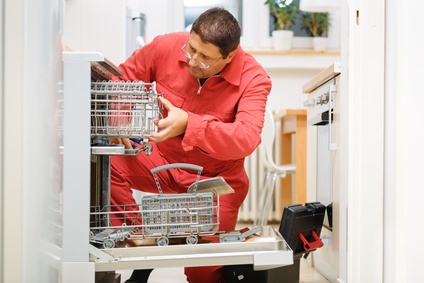 • Whirlpool
• Kenmore
• Subzero
• Roper
• Hotpoint
• Dacor
• Maytag
• Wolf
• Admiral
• LG
• General Electric
• Westinghouse
• ASKO
• Haier
• KitchenAid
• Sears
• Sharp
• Bosch
• Speed Queen
Contact Us Now for Reliable Home Appliance Repair in Madison, Connecticut
There is no service job too complicated or too easy for our technicians to fix. Call us now at (203) 889-9825 and let us work our magic on your damaged home appliances. We have served hundreds of customers in the area and we are sure that we can serve you as well, whatever service you need. Do not hesitate to contact us if you have a machine that has broken down and you need a reliable professional to get it running again immediately. Do not delay your home appliance repair in Madison, Connecticut and bear the inconvenience of a broken down machine; call us right now so we can help you.
New Haven County Service Area
Orange, North Branford, North Haven, Woodbridge, Branford, Meriden, Woodmont, Seymour, Guilford, Prospect, Oxford, Waterbury, West Haven, Wolcott, Ansonia, Milford, Milford Lawns, East Haven, Madison, Beacon Falls, Hamden, Southbury, Cheshire, Wallingford, Derby, Middlebury, Naugatuck, Bethany, New Haven
06443