Guaranteed Reliable Appliance Repair in East Haven, CT
You can count on Onsite Appliance to provide cost-effective solutions when you are in need of appliance repair in East Haven, CT. We have a vast experience in repairing appliances of all kinds. Save more money when you come to us for a quick and exceptional fix. The growing number of our loyal customers is proof of our consistent high-quality services. We maintain the quality of our services by continually sending our technicians to trainings, and investing in the latest tools and equipment.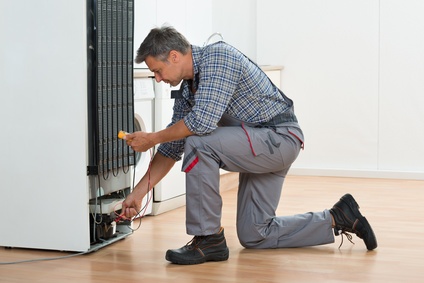 Call Our Trusted GE Appliance Repair Experts
Our certified professionals are knowledgeable on the latest technologies. Whether you have malfunctioning kitchen appliances, laundry machines or any other type of electrical or gas appliances, we have highly skilled technicians to provide the most effective solutions in East Haven. You can trust us to work our magic on your beloved appliances, while ensuring your safety at all times. Our appliance repair service in East Haven, CT saves you money because you don't have to buy new household appliances when we can quickly and affordably fix your old ones if they have broken down. If you think you can save from repair services by doing it yourself, think again. You may even end up buying tools you do not know how to use effectively, or worse, hurt yourself in the process.
We Deal with LG Appliance Repair in East Haven, CT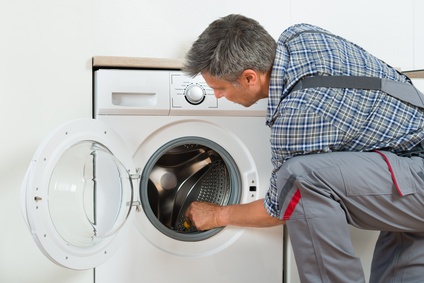 They make home management a lot simpler and easier. Save yourself from the frustration of dealing with items that repeatedly break down, costing you time and money. Regardless of what make, model or brand you have in East Haven, CT, our skilled technicians know how to diagnose and fix them. Our technicians can do magic on every type of machine you have in your home.
Stove repairs East Haven, CT
If there are gas leaks, your damaged stove can burst into flames if not properly attended to. Trust only certified technicians from Onsite Appliance when it comes to outstanding stove repairs. Nowhere in East Haven, CT, can you find a more reliable technician than at Onsite Appliance. Leave stove rehabilitation to the experts here at Onsite Appliance. When your gas stove is in trouble, do not attempt to fix the problem yourself, especially if you do not know what has caused it in the first place as well as the extent of its damage. Our technicians are highly knowledgeable and experienced when it comes to handling gas or electric stoves alike.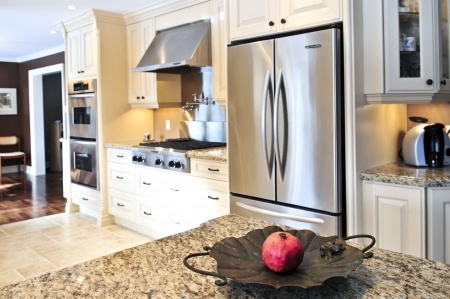 Budget-Friendly Microwave Repairs East Haven, CT
We provide you the best value for your money by giving more than what is expected from us. Get more value for your money with us here at Onsite Appliance. There is no need to buy a new oven until our skilled technicians in East Haven have taken a look at it. Most overhaul companies may claim that microwaves are costlier to repair than buying a new one but we beg to differ. For many East Haven repair companies, microwave ovens are quite a challenge to repair.
Newly-Refurbished Refrigerators Come Easy in East Haven, CT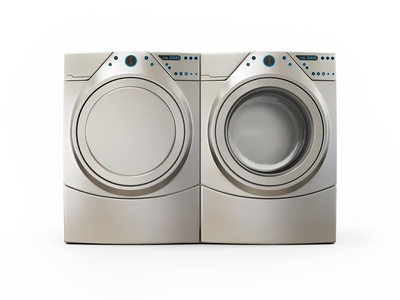 We have a warehouse in East Haven, CT complete with all the needed supplies and refrigerator parts so we are able to work on your refrigerator right away. Nobody does refrigerator repairs in East Haven better than we do at Onsite Appliance. However, there may untoward instances that can affect its performance. That is why when your refrigerator is in trouble, you just have to get it fixed right away. We understand that a broken refrigerator can be highly inconvenient especially for big families in East Haven, CT.
Dishwasher repairs in East Haven, Connecticut
They are extensively experienced in restoring such kitchen appliances into normal functioning state once more. Our professional experts have fixed all types of dishwasher brands and models so you can expect nothing but polished workmanship from Onsite Appliance. Enjoy the full lifespan of your appliances. A dishwashing machine is an important home appliance and we know that they can cost quite a bit, too. Let our technicians go over your dishwashing unit in East Haven, Connecticut. Our expertise will allow you to maximize the usage of your appliance.
Here are some of the brands we have mastered:
• Sears
• Frigidaire
• Admiral
• LG
• Amana
• Estate
• Speed Queen
• Haier
• KitchenAid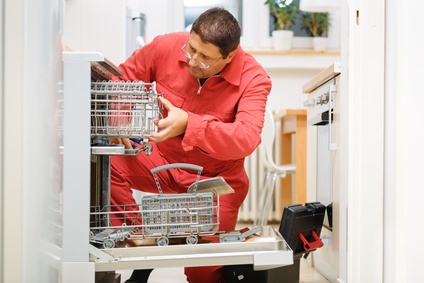 • Wolf
• Maytag
• Westinghouse
• Electrolux
• Panasonic
• ASKO
• Hotpoint
• Kenmore
• Roper
• GE
• Bosch
• Sharp
• Subzero
• Jenn-Air
• Miele
• General Electric
• Thermador
• Samsung
• Whirlpool
• Dacor
Call Now for Same-Day Appliance Repair East Haven, Connecticut
Keeping our customers happy and satisfied with our workmanship has always been our top priority. Our consultants are waiting for your call. We can assure you that you will be in good hands the minute you pick up the phone and call our number. We are interested in providing long-term solutions to any of your appliance problems. Allow Onsite Appliance to make a significant change in your life.
New Haven County Service Area
Ansonia, Meriden, Wolcott, Madison, East Haven, Prospect, Southbury, Hamden, Milford Lawns, West Haven, Beacon Falls, Branford, Guilford, North Branford, Wallingford, Waterbury, Bethany, Seymour, Cheshire, Woodmont, Naugatuck, Oxford, Orange, New Haven, Woodbridge, Derby, North Haven, Milford, Middlebury
06473, 06512, 06513