Quick and Easy Appliance Repair in Ansonia, CT by Onsite Appliance
You can count on Onsite Appliance to provide cost-effective solutions when you are in need of appliance repair in Ansonia, CT. Your home contains many appliances that are very technical by nature such as heating systems, refrigerators, and audio/video systems that family members heavily rely on. We have the credentials and experience to repair and maintain all brands and models of appliances. When facing issues with any of your appliances at home, it is highly recommended that you consider seeking help from a professional company. You do not need to think twice about hiring us to fix your stuff because we guarantee that our services are top-notch.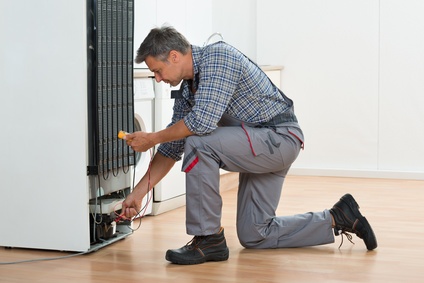 Trusted Service Company in Ansonia, CT for Your GE Appliances
Here at Onsite Appliance, we value safety and product quality at all times. Doing repairs by yourself may seem cheaper initially, but wait until you see the bigger picture. Watching DIY videos on the Internet may make things look easy but you may get hurt in the process. You do not need to prolong the stress of operating your kitchen with a faulty machine, call us now so we can help you. By trusting our professional service, your equipment will be running efficiently in no time. Our personnel receive regular training on how to fix new appliances that are regularly released in the market. Onsite Appliance's technicians in Ansonia, CT are fully trained before they take on appliance troubleshooting and repair because we value our clients' trust.
Professional LG Appliance Repairs in Ansonia, CT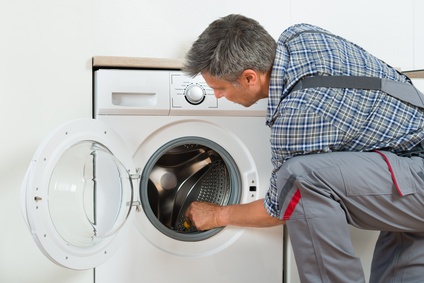 Our technicians at Onsite Appliance have been trained under the manufacturers of all the leading brands so that we are able to address any concerns regarding your malfunctioning appliances in Ansonia, CT. We can handle all types of appliances you have in your home. Save yourself from the frustration of dealing with items that repeatedly break down, costing you time and money.
The Safest Stove Repairs in Ansonia, CT
Our personnel at Onsite Appliance have the right tools for the job so that the dangerous parts of the stove are left safe and untouched. Repairing a stove must not be taken lightly as it can endanger not only your appliance but also your home, and the lives of those who live in it. Nowhere in Ansonia, can you find a more reliable appliance repair technician than at Onsite Appliance. When your gas stove is in trouble, do not attempt to fix the problem yourself, especially if you do not know what has caused it in the first place as well as the extent of its damage. Our technicians have knowledge on the possible risks involved, such as gas leaks and electrical faulty wirings, and you can rely on them to ensure your safety as well as the safety of your appliance.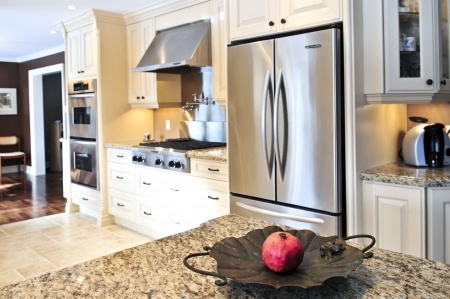 Microwaves repairs in Ansonia, CT
You may schedule an ideal time and day when we can visit your home to conduct the microwave repair/maintenance service. All the latest appliances today have computerized controls and intricate systems unlike before when knobs and switches are all you need. Most of them will recommend the purchase of a new one. For us at Onsite Appliance, however, we take the challenge of fixing microwave ovens head-on. Repair clinic reviews in Ansonia, CT show that we have the most affordable microwave reconstruction rates. Because we always pay great attention to detail, there are things we can detect and repair that other companies cannot.
Effective Refrigerator Repairs Available in Ansonia, CT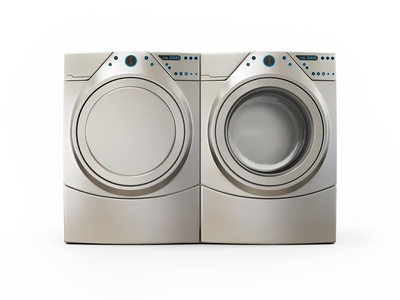 We provide quick refrigerator repairs in Ansonia, Connecticut at very competitive rates. Any homemaker knows how essential it is to have a fully functioning refrigerator at home. Although a fridge may not develop problems frequently, when they eventually do, you may have to call an expert repairman to fix them. We are proud to be the best appliance repair service company in Ansonia, CT that is able to handle problems of insufficient or excessive cooling among other concerns. The key to an effective repair is for the repairman to find the problem right away so that time and money are spent wisely on delivering the necessary procedures.
Exceptional Dishwasher Repairs Ansonia, Connecticut
Most establishments and large households rely on this machine for convenient housekeeping so we accomplish our services the quickest way we can. Our expertise will allow you to maximize the usage of your appliance. We have all the essential parts needed to prevent you from having to buy newer, more expensive dishwashers. We are experienced in addressing mechanical concerns on the machine such as faulty valves and leaking door seals so you can trust us to quickly and properly fix any problem your machine may have. Let our technicians go over your dishwashing unit and perform appliance repair in Ansonia, Connecticut.
Some brands of appliances that we are experienced at fixing are:
• Speed Queen
• Electrolux
• Thermador
• Westinghouse
• ASKO
• Panasonic
• Bosch
• Hotpoint
• Jenn-Air
• Roper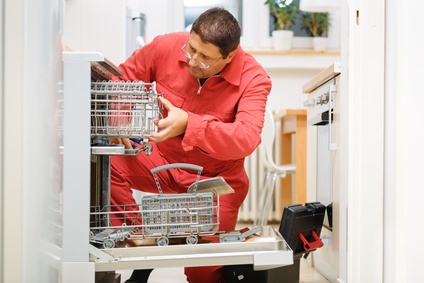 • GE
• Amana
• Miele
• KitchenAid
• Sears
• Estate
• Kenmore
• LG
• Frigidaire
• Sharp
• Samsung
• Admiral
• Dacor
• Whirlpool
• Haier
• General Electric
• Wolf
• Maytag
• Subzero
Call Us to Restore Your Home Appliances in Ansonia, CT
Get in touch with us today! We can bring your appliances back to life. Our consultants will only be too happy to answer your call. Now that you know what we can do to your old appliances, give us a call and experience appliance repair in Ansonia, Connecticut like no other. Enjoy your home appliances once again when you call us at (203) 889-9825. Our accommodating service team will be glad to answer all your questions. You can fill out and submit the form provided on this site and we will call you.
New Haven County Service Area
Meriden, Branford, North Haven, Middlebury, Hamden, Madison, Derby, Prospect, New Haven, Woodmont, North Branford, Beacon Falls, Ansonia, Oxford, Guilford, Seymour, Waterbury, Milford Lawns, Naugatuck, West Haven, Southbury, Milford, Woodbridge, Wolcott, Wallingford, Cheshire, East Haven, Orange, Bethany
06401