Premium Appliance Repair in Aurora, CO by Onsite Appliance
If you are looking for a reliable and professional company to take care of your appliance repair in Aurora, CO, you can rely on Onsite Appliance to do the job for you. You will be impressed at our expertise when it comes to bringing back dead machines to life. We guarantee 100% customer satisfaction with our quick response, fast turnaround time, and quality repair services. We accommodate all types of part replacement, overhaul or reconstruction of dilapidated machines. Your home contains many appliances that are very technical by nature such as heating systems, refrigerators, and audio/video systems that family members heavily rely on.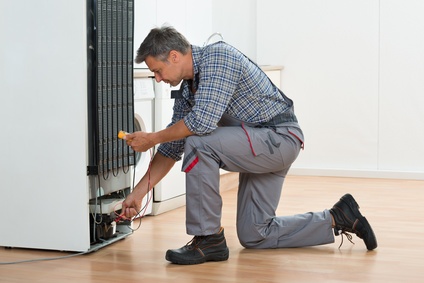 We Are Your Trusted GE Appliance Repair Technicians in Aurora, CO
It is still best to let professionals in Aurora, CO do their job and handle the appliance repair service for you. Fixing home appliance yourself is easier said than done, even with the help of appliance repair videos or DIY kits. Our personnel have obtained the necessary authorizations to be able to practice their profession for the public. Our technicians have the necessary credentials and experience at fixing and maintaining all types of appliances that range from washers, ovens, and heaters among many others. You can ask for the identifications of our technicians deployed to your location so that you can verify their legitimacy.
Dependable LG Appliance Repair Services in Aurora, CO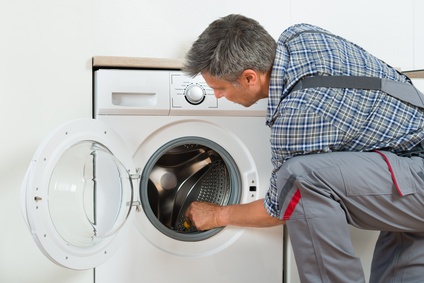 Our repair service in Aurora, CO has a sterling reputation as one of the best in the area for many reasons. We understand that appliances vary in brand, model, and make; therefore, we train our technicians to know the ins and outs of every type of appliance in the market today. Knowing every feature and aspect of the various brands of appliances we cover is part of our professional training. It is rather unthinkable to live in a house without any appliance in sight.
Trustworthy Stove Repairs Aurora, CO
We will check all your household items and evaluate which of these may need immediate maintenance to prevent future malfunction. When your gas stove is in trouble, do not attempt to fix the problem yourself, especially if you do not know what has caused it in the first place as well as the extent of its damage. Nowhere in Aurora, can you find a more reliable appliance repair technician than at Onsite Appliance. Doing fixes on your own has serious risks involved because of the presence of explosive hazards. If there are gas leaks, your damaged stove can burst into flames if not properly attended to.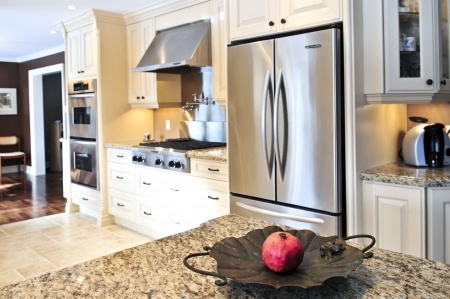 Low Cost Microwave Repairs Aurora, CO
There is no need to buy a new oven until our skilled technicians in Aurora, CO have taken a look at it. We will determine if replacements are required and how much it would cost to restore your microwave into a normal working condition. Our professional experts guarantee quick and efficient reconstruction services without sacrificing the quality of the repair. To receive an estimate, simply provide all the essential information such as your address as well as the microwave brand and model. When you notice that your microwave is not functioning normally as you would expect, it's always advisable to have a technician qualified in fixing electrical home devices to inspect it.
Quick and Efficient Refrigerator Repairs Aurora, CO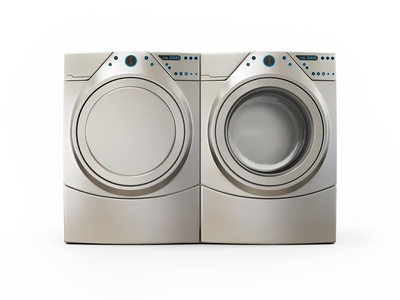 We have a warehouse in Aurora complete with all the needed supplies and refrigerator parts so we are able to work on your refrigerator right away. Refrigerators do not come cheap but that does not mean Onsite Appliance cannot provide you with a budget-friendly service fee. A fridge can be an expensive appliance and you do not have to buy a new one if the problem you are experiencing with it can be fixed. Our licensed technicians know all types of refrigerators inside and out. You will need our honest opinion as to whether you should fix your current problematic refrigerator or you should buy a new one. It is almost impossible to manage a home without it. That is why when your refrigerator is in trouble, you just have to get it fixed right away.
Our Dishwasher Repair Services in Aurora, Colorado is Unparalleled
Our services are extremely affordable and you can expect no hidden charges or extra fees. Washing the dishes is a difficult chore so if your dishwasher breaks down, it is best to call the right appliance repair professionals in Aurora, Colorado. We have the knowledge and experience to fix and maintain all types of common household appliances such as a dishwasher, which is also an integral part of any home. Opting for a local appliance repair company is definitely much cheaper than purchasing a brand new unit, and we can help you make the most of your initial investment by prolonging its service life. Among the service companies operating in Aurora, we give the fastest troubleshooting and repair services to get the appliances back up and running immediately.
We know how to fix every make and model. Following is a list of the most popular brands we have worked on:
• Amana
• Electrolux
• Jenn-Air
• Westinghouse
• Panasonic
• Estate
• LG
• Frigidaire
• Wolf
• Roper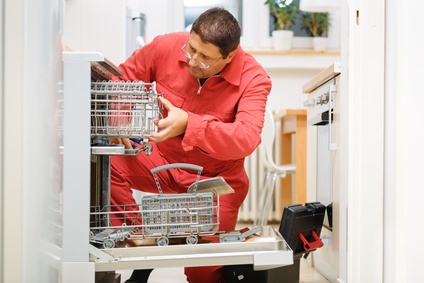 • KitchenAid
• Sharp
• General Electric
• Sears
• GE
• Dacor
• Hotpoint
• Maytag
• Admiral
• Samsung
• ASKO
• Miele
• Bosch
• Speed Queen
• Kenmore
• Haier
• Whirlpool
• Subzero
• Thermador
Call Onsite Appliance for Premium and Low-Cost Servicing in Aurora, Colorado
Now that you know what we can do to your old appliances, give us a call and experience appliance repair in Aurora, Colorado like no other. Enjoy your home appliances once again when you call us at (303) 647-9209. Our accommodating service team will be glad to answer all your questions. You can fill out and submit the form provided on this site and we will call you. Keeping our customers happy and satisfied with our workmanship has always been our top priority. Through our services, you will be able to maintain the level of comfort and convenience that has been a staple throughout your entire household.
Arapahoe County Service Area
Cherry Hills Village, Sheridan, Glendale, Aurora, Foxfield, Littleton, Castlewood, Deer Trail, Centennial, Englewood, Greenwood Village, Columbine Valley
80018, 80045, 80011, 80046, 80231, 80042, 80247, 80138, 80012, 80230, 80017, 80019, 80016, 80015, 80044, 80112, 80040, 80047, 80041, 80013, 80014, 80137, 80249, 80010