Save Money with Our Premium Appliance Repair in San Diego, CA
You can count on Onsite Appliance to provide cost-effective solutions when you are in need of appliance repair in San Diego, CA. We conduct thorough diagnosis of our clients' broken appliances to make the necessary restoration for minimal costs. We have a vast experience in repairing appliances of all kinds. Avoid wasting money when you replace a slightly malfunctioning item with a new one. Save more money when you come to us for a quick and exceptional fix.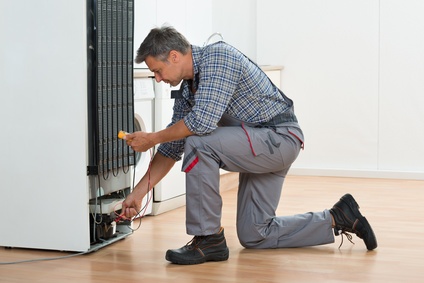 Trust Only Onsite Appliance for your GE Appliance Repair in San Diego, CA
We follow all safety protocols in San Diego, CA when restoring broken appliances entrusted to us. If you think you can save from repair services by doing it yourself, think again. You may even end up buying tools you do not know how to use effectively, or worse, hurt yourself in the process. You can trust us to work our magic on your beloved appliances, while ensuring your safety at all times. Appliance repair videos make restoration look easy but there are high risks especially when it is done by non-professionals. We ensure that all restored items are functioning as expected and without any risks when used.
Reliable LG Appliance Repair in San Diego, CA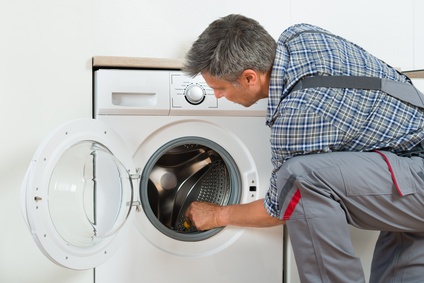 Residents in San Diego, CA trust Onsite Appliance no matter what brand of home appliance they are having problems with. They make home management a lot simpler and easier. Our workmanship is always to the highest level of excellence. Our esteemed customers appreciate the fact that they save more money having our technicians repairing more of their broken household appliances.
Stove Repairs Made Safe and Convenient in San Diego, CA
We work fast so you may be able to safely use your stove as soon as possible. Stoves when mishandled due to DIY appliance repair may cost not just money but damage to property or lives. Our technicians are highly knowledgeable and experienced when it comes to handling gas or electric stoves alike. We use specialized procedures and high-tech equipment to ensure that your stove functions efficiently and safely. We highly advise against any attempts on DIY appliance repair in San Diego, CA especially when it comes to anything fire-related such as stoves.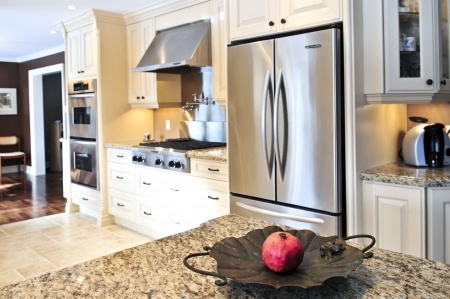 Budget-Friendly Microwave Repairs San Diego, CA
We guarantee value for your money, so even though we may not have the cheapest rates around, we come highly recommended because our services are always top-notch and affordable. You do not need to endure incompetent services just to save money. We will determine if replacements are required and how much it would cost to restore your microwave into a normal working condition. Check out what others in San Diego are saying about our low-cost microwave repairs through our repair clinic reviews. Our professional experts guarantee quick and efficient reconstruction services without sacrificing the quality of the repair.
Newly-Refurbished Refrigerators Come Easy in San Diego, CA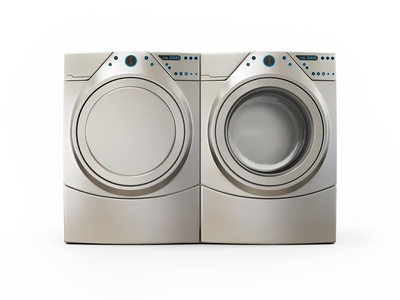 It is almost impossible to manage a home without it. Refrigerators do not come cheap but that does not mean Onsite Appliance cannot provide you with a budget-friendly service fee. However, there may untoward instances that can affect its performance. Although these electrical appliances may not develop problems frequently, when they eventually do, you may have to call an expert repairman to fix them. Refrigerators are certainly some of the most important appliances found in homes in San Diego, CA.
Dishwasher repairs in San Diego, California
When your dishwasher is in trouble, call us. Buying a new dishwasher should be the last option because our San Diego, California technicians can save you money by fixing your old dishwasher that may be having problems at the moment. Do not just throw away your washer at the slightest hint of malfunction. We repair washers in no time so you can enjoy the convenience of using one. DIY videos can only make the process look so easy but once you get down to actually doing it, you will realize that fixing your dishwasher yourself is not "a walk in the park."
We provide first-rate rehabilitation services on the following brands:
• Whirlpool
• Kenmore
• Thermador
• Jenn-Air
• Frigidaire
• Wolf
• Estate
• Panasonic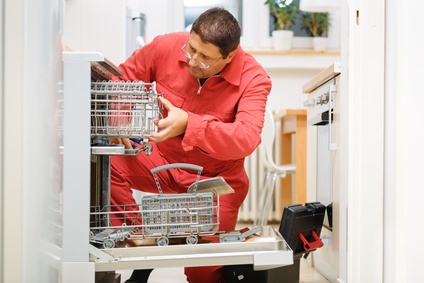 • LG
• ASKO
• Maytag
• Sears
• General Electric
• Samsung
• Speed Queen
• Hotpoint
• Westinghouse
• Miele
• Sharp
• Amana
• Subzero
• Admiral
• Haier
• Bosch
• KitchenAid
• Dacor
• GE
• Electrolux
• Roper
Reach Out to Us Today for Superior Restoration San Diego, California
You can fill out and submit the form provided on this site and we will call you. Enjoy your home appliances once again when you call us at (619) 376-2687. We are not magicians, but we always make an effort to enhance our knowledge and master our craft. Know that when you entrust your broken appliance with Onsite Appliance, you are bound to be amazed at how we can make it work as good as new again. When you are experiencing any emergency issues with any of your appliances at home in San Diego, California, you should call us right away to give you an estimate and possibly schedule a same-day repair appointment. Reach out to us today when you have home appliances that need to be examined or fixed.
San Diego County Service Area
Encinitas, Coronado, Chula Vista, San Diego, Mount Laguna, San Marcos, Descanso, Potrero, Cardiff-by-the-Sea, Escondido, Jacumba, Tecate, Vista, Santee, Campo, Boulevard, Oceanside, Del Mar, El Cajon, La Mesa, Solana Beach, National City, Imperial Beach, Carlsbad, Lemon Grove, Poway, East County
92154, 92126, 92105, 92114, 92115, 92113, 92117, 92129, 92130, 92037, 92128, 92109, 92104, 92111, 92102, 92122, 92101, 92139, 92131, 92103, 92116, 92124, 92173, 92107, 92123, 92120, 92110, 92119, 92127, 92106, 92108, 92014, 92118, 92121, 91911, 91914, 91915, 91932, 91942, 91945, 91950, 92025, 92027, 92029, 92064, 92065, 92071, 92075, 92133, 92135, 92194, 92197, 92199, 92140, 92145, 92132, 92134, 92136, 92147, 92152, 92155, 92158, 92161, 92182, 92184, 92187, 92067, 92112, 92137, 92138, 92142, 92149, 92150, 92153, 92159, 92160, 92162, 92163, 92164, 92165, 92166, 92167, 92168, 92169, 92170, 92171, 92172, 92174, 92175, 92176, 92177, 92179, 92186, 92190, 92191, 92192, 92193, 92195, 92196, 92198