Onsite Appliance – We Guarantee Reliable and Affordable Appliance Repair in Gilroy, CA
You can count on Onsite Appliance to provide cost-effective solutions when you are in need of appliance repair in Gilroy, CA. We have well-trained technicians in our team whom you can depend on to lengthen the life of the machines you use to help manage your home. We maintain the quality of our services by continually sending our technicians to trainings, and investing in the latest tools and equipment. We conduct thorough diagnosis of our clients' broken appliances to make the necessary restoration for minimal costs. We replace parts, conduct maintenance or reconstruct your broken machine as necessary.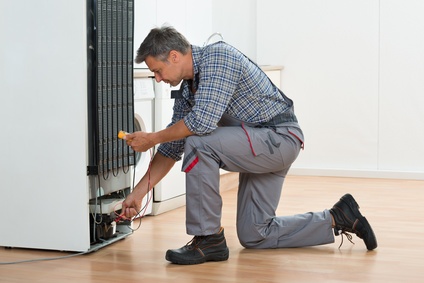 Call Our Trusted GE Appliance Repair Experts
Onsite Appliance ensures safety and product efficiency by following standard procedures and guidelines when repairing damaged items in Gilroy, CA. Fixing home appliance yourself is easier said than done, even with the help of appliance repair videos or DIY kits. We can guarantee you get back a fully-restored machine that is safe to use. We ensure that all restored items are functioning as expected and without any risks when used. Do not attempt to fix your home appliance by simply following DIY methods that may lead to accidents.
Onsite Appliance Covers LG Appliance Repair in Gilroy, CA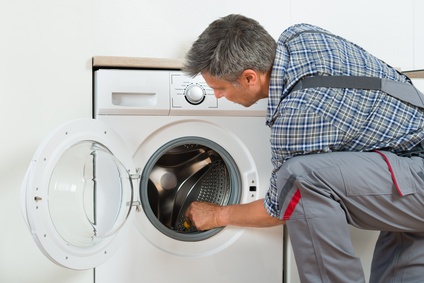 Save yourself from the frustration of dealing with items that repeatedly break down, costing you time and money. Suffer no more because with us, it will be easier to look for an appliance repair near you. Home appliances are a staple in every modern home in Gilroy, CA. Avoid falling prey to restoration companies in Gilroy who only fix the outer part of your item but does a sloppy job on the inside costing you money and wasting your time.
Trustworthy Stove Repairs Gilroy, CA
Trust only certified technicians from Onsite Appliance when it comes to outstanding stove repairs. Stove problems are not easy to fix until you call us to dispatch to your home, one of our Gilroy, CA repairmen. Our technicians have knowledge on the possible risks involved, such as gas leaks and electrical faulty wirings, and you can rely on them to ensure your safety as well as the safety of your appliance. Our high priority on quality service and safety is your guarantee that you and your property will be kept safe at all times. Whenever appliances malfunction, you always need a well-qualified technician to do proper inspection before undertaking the repair work.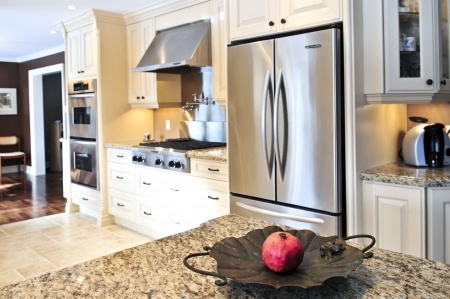 Budget-Friendly Microwave Repairs Gilroy, CA
Our professional experts guarantee quick and efficient reconstruction services without sacrificing the quality of the repair. You do not need to endure incompetent services just to save money. Repair clinic reviews in Gilroy show that we have the most affordable microwave reconstruction rates. When your microwave's touchpad fails to respond or if it does not heat or turn on at all, having it restored by our professional technicians can cost a lot less than buying a brand new one. Get more value for your money with us here at Onsite Appliance. In as little time as possible, you will have your newly-refurbished refrigerator running like brand new.
Newly-Refurbished Refrigerators Come Easy in Gilroy, CA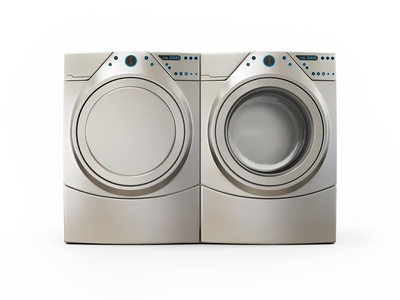 A refrigerator can be a costly investment and we understand that it can be highly impractical to just dispose of a slightly broken item. Nobody does refrigerator repairs in Gilroy better than we do at Onsite Appliance. We are a team of professionals and we will charge you only for the parts that need necessary replacements. Our parts warehouse in Gilroy, CA allows us to continue working with no delays in case a part is needed on the spot. We guarantee return of a working fridge within the day so you can move along with more important things.
We are Masters in Dishwasher Repairs in Gilroy, California
We are experienced in handling all sizes and makes of dishwashers and other machines. Buying a new dishwasher should be the last option because our Gilroy, California technicians can save you money by fixing your old dishwasher that may be having problems at the moment. A dishwashing machine is an important home appliance and we know that they can cost quite a bit, too. We have sufficient knowledge on how every brand of dishwasher works so we can confidently restore your unit to working condition. Do not just throw away your washer at the slightest hint of malfunction. They are extensively experienced in restoring such kitchen appliances into normal functioning state once more.
Here are some of the brands we have mastered:
• Miele
• Dacor
• ASKO
• Samsung
• Admiral
• General Electric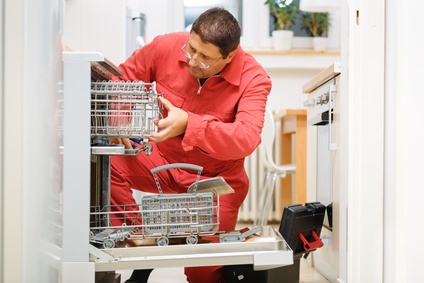 • Subzero
• Thermador
• Jenn-Air
• Estate
• Sears
• Sharp
• Haier
• GE
• Speed Queen
• Amana
• Wolf
• Electrolux
• Westinghouse
• KitchenAid
• Kenmore
• Panasonic
• Frigidaire
• Hotpoint
• Maytag
• Bosch
• LG
• Roper
• Whirlpool
Call Now for Same-Day Appliance Repair Gilroy, California
Be one of our loyal customers who have experienced topnotch professional service and guaranteed savings after consulting with us. Know that when you entrust your broken appliance with Onsite Appliance, you are bound to be amazed at how we can make it work as good as new again. Reach out to us if you are looking for the most trusted company providing appliance repair in Gilroy, CA. Our team will be happy to assist you with your concerns. When you are experiencing any emergency issues with any of your appliances at home in Gilroy, California, you should call us right away to give you an estimate and possibly schedule a same-day repair appointment.Call us now at (408) 359-4128 and let us work our magic on your damaged home appliances.
Santa Clara County Service Area
Campbell, Saratoga, Sunnyvale, Los Altos Hills, Morgan Hill, Monte Sereno, Los Gatos, Mountain View, Cupertino, Gilroy, Santa Clara, Milpitas, Los Altos, Palo Alto, San Jose
95020, 95021