Guaranteed Reliable Appliance Repair in Fountain Hills, AZ
If you are looking for a reliable and professional company to take care of your appliance repair in Fountain Hills, AZ, you can rely on Onsite Appliance to do the job for you. We replace parts, conduct maintenance or reconstruct your broken machine as necessary. We can fix even badly-damaged refrigerators, heating and air conditioning systems, washing machines, dishwashers, ovens, freezers and many others. Whatever your repair needs are, we can try to make the entire process as quick and simple as possible. Do not just throw out malfunctioning home appliances. We can work magic with any piece of laundry machine, refrigerator, dishwasher, stove, and so much more.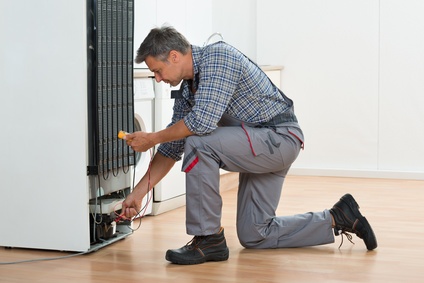 Trust Only Onsite Appliance for your GE Appliance Repair in Fountain Hills, AZ
Here at Onsite Appliance, we value safety and product quality at all times. It can be inspiring watching repair videos but do not risk your life and property by fixing your damaged appliances yourself. We can guarantee you get back a fully-restored machine that is safe to use. If you think you can save from repair services by doing it yourself, think again. You may even end up buying tools you do not know how to use effectively, or worse, hurt yourself in the process. Onsite Appliance ensures safety and product efficiency by following standard procedures and guidelines when repairing damaged items in Fountain Hills, AZ.
Reliable LG Appliance Repair in Fountain Hills, AZ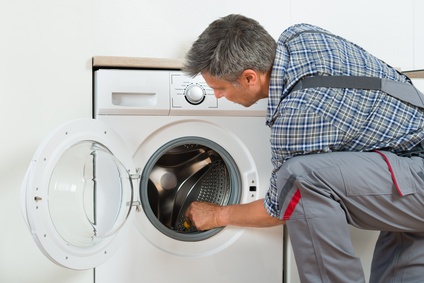 Our esteemed customers appreciate the fact that they save more money having our technicians repairing more of their broken household appliances. Knowing every feature and aspect of the various brands of appliances we cover is part of our professional training. Residents in Fountain Hills, AZ trust Onsite Appliance no matter what brand of home appliance they are having problems with.
Trustworthy Stove Repairs Fountain Hills, AZ
Our high priority on quality service and safety is your guarantee that you and your property will be kept safe at all times. Nowhere in Fountain Hills, AZ, can you find a more reliable technician than at Onsite Appliance. All necessary safety precautions have to be done when dealing with a problematic gas or electric stove. Attempting to save money might cost you your property or even your life. We strictly follow safety guidelines so that gas leaks and faulty electrical wirings are avoided. Electrical stoves are not the kind of home appliances you would attempt to fix on your own without technical experience in dealing with complex electrical circuits.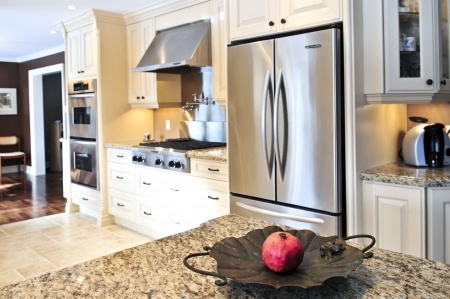 Budget-Friendly Microwave Repairs Fountain Hills, AZ
Most overhaul companies may claim that microwaves are costlier to repair than buying a new one but we beg to differ. For us at Onsite Appliance, however, we take the challenge of fixing microwave ovens head-on. Our repairmen at Onsite Appliance know the nitty-gritty world of microwave ovens and they will do whatever it takes to have your oven running again at the least affordable cost. We provide you the best value for your money by giving more than what is expected from us. There is no need to buy a new oven until our skilled technicians in Fountain Hills have taken a look at it.
Complete Refrigerator Repairs Fountain Hills, AZ When You Need It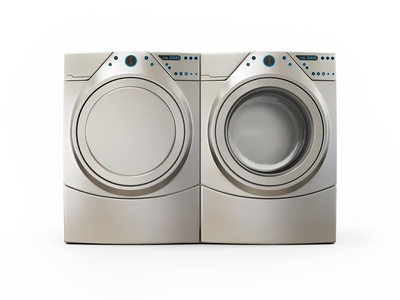 We have a warehouse in Fountain Hills, AZ complete with all the needed supplies and refrigerator parts so we are able to work on your refrigerator right away. You will need our honest opinion as to whether you should fix your current problematic refrigerator or you should buy a new one. Onsite Appliance provides honest recommendations whether an item can still be salvaged or you are better off buying a new one. Nobody does refrigerator repairs in Fountain Hills better than we do at Onsite Appliance. A fully functioning refrigerator is necessary in preserving the quality of your stocked perishables, which is why we ensure quick and efficient refrigerator repairs.
Exceptional Dishwasher Repairs Fountain Hills, Arizona
They are extensively experienced in restoring such kitchen appliances into normal functioning state once more. We offer superior services that do not burn a hole in your pocket. A dishwashing machine is an important home appliance and we know that they can cost quite a bit, too. We have encountered every brand of dishwashing machines so we know how to restore them in case they get into some kind of trouble. Let our technicians go over your dishwashing unit in Fountain Hills, Arizona.
Here are some of the brands we have mastered:
• Bosch
• Roper
• GE
• LG
• Electrolux
• Admiral
• Haier
• Maytag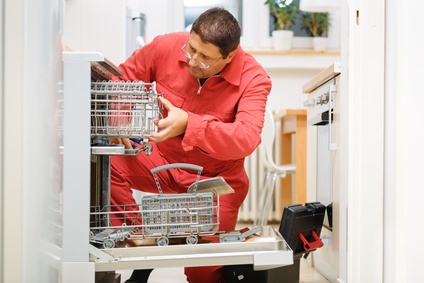 • General Electric
• Samsung
• Estate
• KitchenAid
• Speed Queen
• ASKO
• Dacor
• Panasonic
• Thermador
• Sharp
• Sears
• Subzero
• Amana
• Jenn-Air
• Whirlpool
• Westinghouse
• Frigidaire
• Hotpoint
• Miele
• Kenmore
• Wolf
Call Onsite Appliance for Premium and Low-Cost Servicing in Fountain Hills, Arizona
Keeping our customers happy and satisfied with our workmanship has always been our top priority. You can fill out and submit the form provided on this site and we will call you. Avoid being a victim of inefficient repairs and trust only us here at Onsite Appliance. No need to tire yourself out in looking for another appliance repair in Fountain Hills, AZ when you have the most reliable and efficient solutions at your own fingertips. Now that you know what we can do to your old appliances, give us a call and experience appliance repair in Fountain Hills, AZ like no other.
Maricopa County Service Area
Citrus Park, Mesa, El Mirage, Tolleson, Wickenburg, Guadalupe, Gila Bend, Komatke, Gila Crossing, Cave Creek, Avondale, Arlington, Aguila, Fort McDowell, Tonopah, Chandler, Carefree, Wranglers Roost Stagecoach Stop, Litchfield Park, Encanto, Paradise Valley, Fountain Hills, Circle City, Scottsdale, Central City, Gilbert, Goodyear, Anthem, Buckeye, Tempe, Youngtown, Alhambra, Laveen, Surprise, Theba, Phoenix, Glendale, Wittmann, Morristown, Wintersburg, Maricopa Colony
85268, 85269