Premium Appliance Repair in Buckeye, AZ by Onsite Appliance
You can count on Onsite Appliance to provide cost-effective solutions when you are in need of appliance repair in Buckeye, AZ. The growing number of our loyal customers is proof of our consistent high-quality services. Save more money when you come to us for a quick and exceptional fix. You do not have to suffer for long periods while we do the fixing because we guarantee the shortest turnaround time in repairing appliances. We maintain the quality of our services by continually sending our technicians to trainings, and investing in the latest tools and equipment.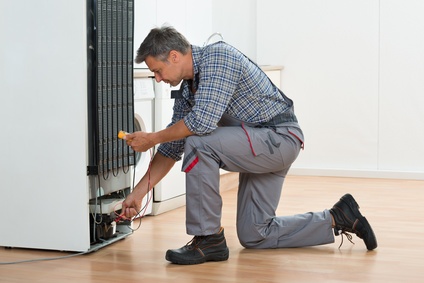 We Are Your Trusted GE Appliance Repair Technicians in Buckeye, AZ
While DIY kits may cost a lot cheaper, they are not worth the frustration and the time you will be spending doing the entire process yourself. We examine your faulty appliances and fix them properly to keep them running smoothly and to give you service for more years to come. Our certified professionals are knowledgeable on the latest technologies. We follow all safety protocols in Buckeye, AZ when restoring broken appliances entrusted to us. Entrusting your damaged electrical home appliances to the pros is a smart move.
We Deal with LG Appliance Repair in Buckeye, AZ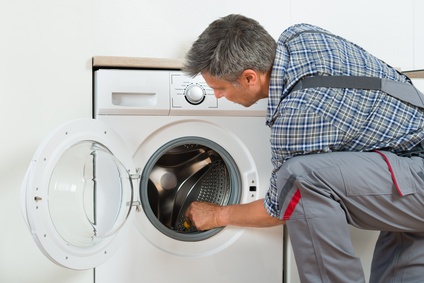 Our professional technicians are highly-skilled and consistently trained to ensure that they are equipped with the proper knowledge in handling even the latest brands and models. As the leading Buckeye appliance repair company, we boast in providing a variety of local repair services. Home appliances are a staple in every modern home in Buckeye, AZ. We can handle all types of appliances you have in your home.
Stove repairs Buckeye, AZ
Whenever appliances malfunction, you always need a well-qualified technician to do proper inspection before undertaking the repair work. Trust only certified technicians from Onsite Appliance when it comes to outstanding stove repairs. If there are gas leaks, your damaged stove can burst into flames if not properly attended to. Your stove can go up in flames if left in the care of non-experts. We highly advise against any attempts on DIY appliance repair in Buckeye, AZ especially when it comes to anything fire-related such as stoves.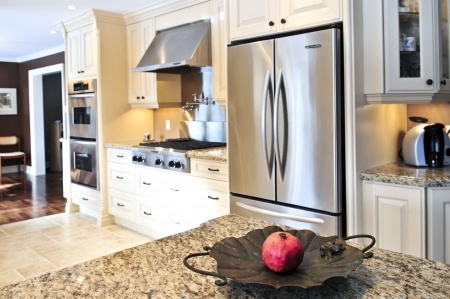 Budget-Friendly Microwave Repairs Buckeye, AZ
Repair clinic reviews in Buckeye recommend Onsite Appliance for providing the most efficient and affordable rehabilitation costs compared to other local shops. You need not worry about the cost of repair because it will be significantly less than the cost of a new microwave oven. We will determine if replacements are required and how much it would cost to restore your microwave into a normal working condition. Microwaves may be tricky to repair and unlike most overhaul centers that will recommend that you just buy a new one, we will exhaust our resources to see if anything can still be done. When you notice that your microwave is not functioning normally as you would expect, it's always advisable to have a technician qualified in fixing electrical home devices to inspect it. When your microwave's touchpad fails to respond or if it does not heat or turn on at all, having it restored by our professional technicians can cost a lot less than buying a brand new one.
Newly-Refurbished Refrigerators Come Easy in Buckeye, AZ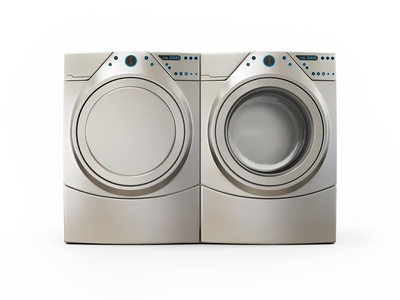 A refrigerator that is not cooling could easily result to losses incurred if food stored inside goes bad, so you may probably prefer our same-day refrigerator repair services in Buckeye, AZ. It is almost impossible to manage a home without it. Any homemaker knows how essential it is to have a fully functioning refrigerator at home. We understand that a broken refrigerator can be highly inconvenient especially for big families in Buckeye, AZ. However, there may untoward instances that can affect its performance. Refrigerators are certainly some of the most important appliances found in homes in Buckeye, AZ.
We Wash Away Problems from Your Dishwasher in Buckeye, Arizona
We repair washers in no time so you can enjoy the convenience of using one. We give high importance to every repair job in Buckeye, Arizona no matter how big or small it is. From rattling noises to draining and dispenser problems, Onsite Appliance, can solve whatever issues you have with your dishwasher. We have sufficient knowledge on how every brand of dishwasher works so we can confidently restore your unit to working condition. When your dishwasher is not working properly as you would expect, we have the right repairmen to inspect and determine the right solution. Enjoy the full lifespan of your appliances.
We are knowledgeable and certified professionals when it comes to handling the following brands:
• Hotpoint
• Electrolux
• KitchenAid
• Maytag
• Subzero
• Dacor
• GE
• Panasonic
• Roper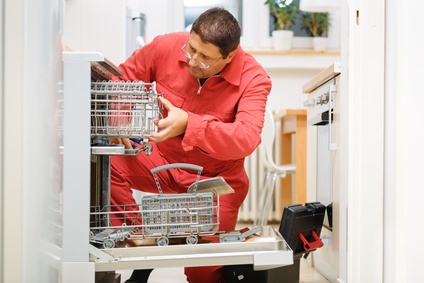 • Westinghouse
• Thermador
• Admiral
• Sears
• Kenmore
• Jenn-Air
• Frigidaire
• Haier
• Speed Queen
• Wolf
• Samsung
• ASKO
• Whirlpool
• General Electric
• LG
• Amana
• Bosch
• Miele
• Estate
• Sharp
Call Us to Restore Your Home Appliances in Buckeye, AZ
Be one of our loyal customers who have experienced topnotch professional service and guaranteed savings after consulting with us. We take pride in being the leading provider of affordable and efficient appliance repair in Buckeye, AZ. Enjoy your home appliances once again when you call us at (602) 362-8309. We can assure you that you will be in good hands the minute you pick up the phone and call our number. We are interested in providing long-term solutions to any of your appliance problems. Reach out to us today when you have home appliances that need to be examined or fixed.
Maricopa County Service Area
Arlington, Central City, Paradise Valley, Youngtown, Cave Creek, Encanto, Wittmann, Wickenburg, Mesa, Aguila, Fort McDowell, Chandler, Tolleson, Wintersburg, Buckeye, El Mirage, Phoenix, Tempe, Citrus Park, Anthem, Morristown, Theba, Komatke, Tonopah, Guadalupe, Carefree, Laveen, Surprise, Litchfield Park, Circle City, Goodyear, Gila Bend, Wranglers Roost Stagecoach Stop, Scottsdale, Gilbert, Avondale, Glendale, Alhambra, Gila Crossing, Fountain Hills, Maricopa Colony
85326, 85340, 85343, 85361, 85396