Premium Appliance Repair in Birmingham, AL by Onsite Appliance
You can count on Onsite Appliance to provide cost-effective solutions when you are in need of appliance repair in Birmingham, AL. Save more money when you come to us for a quick and exceptional fix. Engage our services and watch as your machines literally spring back to life. You do not have to suffer for long periods while we do the fixing because we guarantee the shortest turnaround time in repairing appliances. You will be impressed at our expertise when it comes to bringing back dead machines to life.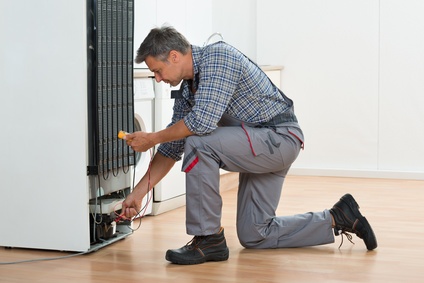 Professional GE Appliance Repair Technicians at Your Service in Birmingham, AL
We ensure that all restored items are functioning as expected and without any risks when used. Do not attempt to fix your home appliance by simply following DIY methods that may lead to accidents. Our professional technicians are employed according to experience and character so you can rest assured that you will be serviced by nothing but the most competent in the industry. We follow all safety protocols in Birmingham, AL when restoring broken appliances entrusted to us. While DIY kits may cost a lot cheaper, they are not worth the frustration and the time you will be spending doing the entire process yourself.
We Deal with LG Appliance Repair in Birmingham, AL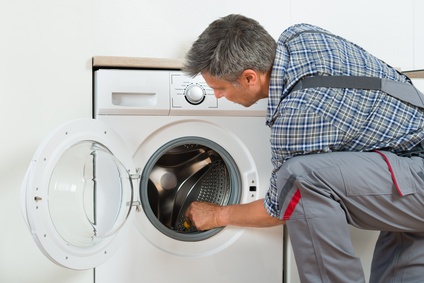 Our workmanship is always to the highest level of excellence. Residents in Birmingham, AL trust Onsite Appliance no matter what brand of home appliance they are having problems with. Avoid falling prey to restoration companies in Birmingham who only fix the outer part of your item but does a sloppy job on the inside costing you money and wasting your time. Suffer no more because with us, it will be easier to look for an appliance repair near you.
Stove Repairs Made Safe and Convenient in Birmingham, AL
Whenever appliances malfunction, you always need a well-qualified technician to do proper inspection before undertaking the repair work. Our high priority on quality service and safety is your guarantee that you and your property will be kept safe at all times. Here at Onsite Appliance, we follow strict guidelines and use specialized equipment when fixing stoves of any make or model in Birmingham, AL. Electrical stoves are not the kind of home appliances you would attempt to fix on your own without technical experience in dealing with complex electrical circuits. If there are gas leaks, your damaged stove can burst into flames if not properly attended to. Our technicians are highly knowledgeable and experienced when it comes to handling gas or electric stoves alike.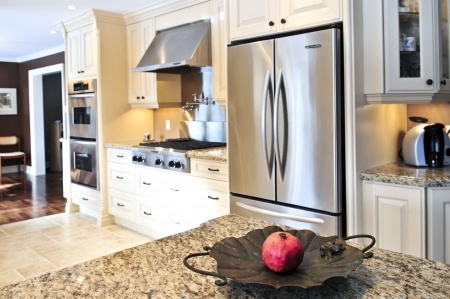 Budget-Friendly Microwave Repairs Birmingham, AL
Today, the variety of microwaves available in the market is huge with differences in terms of sizes, color and of course prices. We guarantee value for your money, so even though we may not have the cheapest rates around, we come highly recommended because our services are always top-notch and affordable. Microwaves may be tricky to repair and unlike most overhaul centers that will recommend that you just buy a new one, we will exhaust our resources to see if anything can still be done. Our technicians in Birmingham, AL excel in all types of repair, so you should call us to send them to your home where they will carefully troubleshoot and repair the appliance for you. We will determine if replacements are required and how much it would cost to restore your microwave into a normal working condition.
Complete Refrigerator Repairs Birmingham, AL When You Need It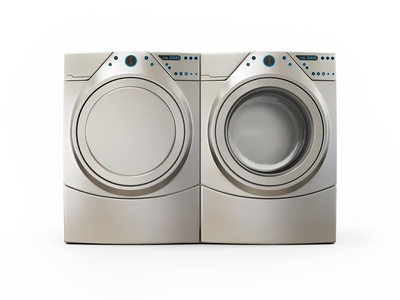 We have an extensive parts warehouse in Birmingham, AL that allows us to work continuously and avoid any delays in the rehabilitation of your appliance. The problem may just be as simple as a water leakage or a more complex one. We provide quick refrigerator repairs in Birmingham, Alabama at very competitive rates. A fully functioning refrigerator is necessary in preserving the quality of your stocked perishables, which is why we ensure quick and efficient refrigerator repairs. Although these electrical appliances may not develop problems frequently, when they eventually do, you may have to call an expert repairman to fix them.
Exceptional Dishwasher Repairs Birmingham, Alabama
We are here to ensure that your dishwasher works like it did when it was brand new. Buying a new dishwasher should be the last option because our Birmingham, Alabama technicians can save you money by fixing your old dishwasher that may be having problems at the moment. Our expertise will allow you to maximize the usage of your appliance. We have sufficient knowledge on how every brand of dishwasher works so we can confidently restore your unit to working condition. From rattling noises to draining and dispenser problems, Onsite Appliance, can solve whatever issues you have with your dishwasher. We are experienced in handling all sizes and makes of dishwashers and other machines.
Here are some of the brands we have mastered:
• Kenmore
• Amana
• Frigidaire
• Bosch
• Speed Queen
• KitchenAid
• LG
• Admiral
• Electrolux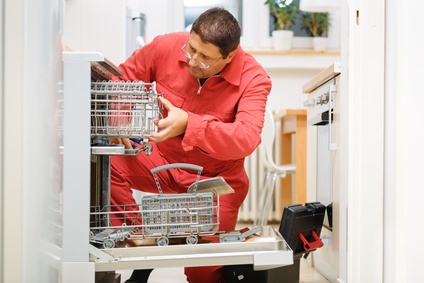 • Westinghouse
• Samsung
• Haier
• Thermador
• Wolf
• Roper
• Maytag
• GE
• Jenn-Air
• Panasonic
• Hotpoint
• General Electric
• Subzero
• Miele
• ASKO
• Sears
• Dacor
• Whirlpool
• Estate
• Sharp
Call Onsite Appliance for Premium and Low-Cost Servicing in Birmingham, Alabama
We can assure you that you will be in good hands the minute you pick up the phone and call our number. Our accommodating service team will be glad to answer all your questions. Use the phone number provided in our contact details to call us directly and one of our appliance repairmen will speak with you. 100% customer satisfaction is our guarantee, and our commitment to providing you with quality service has never wavered since day one. Ring us at (205) 900-3194 so we can prove to you what it means to have your repairs handled by a professional and reliable company. You can fill out and submit the form provided on this site and we will call you.
Jefferson County Service Area
Midfield, Warrior, Helena, Birmingham, Adamsville, Pleasant Grove, Clay, Hueytown, Mountain Brook, Center Point, Brighton, Tarrant, Gardendale, Hoover, Pinson, Fultondale, Homewood, Trussville, Kimberly, Irondale, Vestavia Hills, Lipscomb, Graysville, Leeds, Bessemer, Fairfield
35211, 35215, 35205, 35206, 35208, 35212, 35204, 35214, 35235, 35222, 35207, 35209, 35218, 35234, 35228, 35217, 35221, 35210, 35203, 35213, 35224, 35242, 35061, 35233, 35243, 35223, 35226, 35022, 35023, 35064, 35068, 35094, 35005, 35020, 35117, 35118, 35126, 35127, 35130, 35173, 35216, 35244, 35254, 35225, 35229, 35230, 35240, 35245, 35246, 35249, 35263, 35277, 35278, 35279, 35280, 35281, 35282, 35285, 35286, 35287, 35288, 35289, 35290, 35291, 35292, 35293, 35294, 35295, 35296, 35297, 35298, 35299, 35201, 35202, 35219, 35220, 35231, 35232, 35236, 35237, 35238, 35253, 35255, 35259, 35260, 35261, 35266, 35283