Guaranteed Reliable Appliance Repair in Salt Lake City, UT
We provide the most dependable and cost-efficient appliance repair in Salt Lake City, UT. We guarantee 100% customer satisfaction with our quick response, fast turnaround time, and quality repair services. We have well-trained technicians in our team whom you can depend on to lengthen the life of the machines you use to help manage your home. We conduct thorough diagnosis of our clients' broken appliances to make the necessary restoration for minimal costs. Whatever your repair needs are, we can try to make the entire process as quick and simple as possible.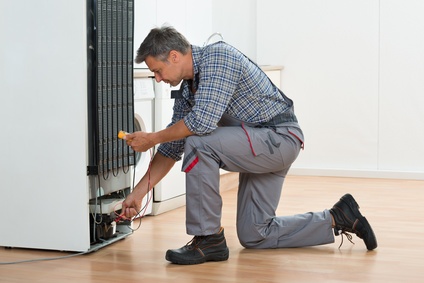 Call Our Trusted GE Appliance Repair Experts
Our certified professionals are knowledgeable on the latest technologies. Onsite Appliance ensures safety and product efficiency by following standard procedures and guidelines when repairing damaged items in Salt Lake City, UT. With the skills and knowledge our technicians possess, your appliances will be operating efficiently in no time. Our professional technicians are employed according to experience and character so you can rest assured that you will be serviced by nothing but the most competent in the industry. We ensure that all restored items are functioning as expected and without any risks when used.
Seeking LG Appliance Repair Salt Lake City, UT?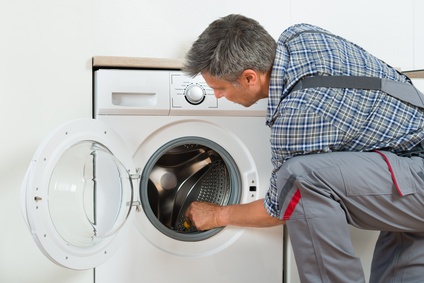 Residents in Salt Lake City, UT trust Onsite Appliance no matter what brand of home appliance they are having problems with. Our workmanship is always to the highest level of excellence. Avoid falling prey to restoration companies in Salt Lake City who only fix the outer part of your item but does a sloppy job on the inside costing you money and wasting your time.
Trustworthy Stove Repairs Salt Lake City, UT
Common issues with electrical stoves often have to do with heating elements and fuses that may require replacements. We strictly follow safety guidelines so that gas leaks and faulty electrical wirings are avoided. Nowhere in Salt Lake City, UT, can you find a more reliable technician than at Onsite Appliance. Our high priority on quality service and safety is your guarantee that you and your property will be kept safe at all times. The technicians we have at Onsite Appliance have been trained well to diagnose all types of appliances, and then whatever the problem is, they get right down to fixing it, making sure to take the necessary safety precautions. All necessary safety precautions have to be done when dealing with a problematic gas or electric stove.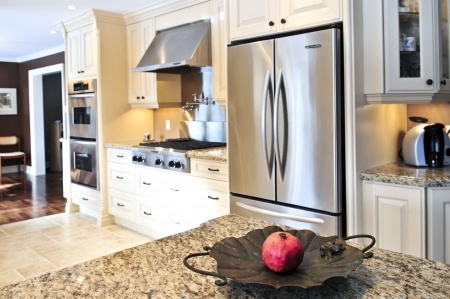 Low Cost Microwave Repairs Salt Lake City, UT
For us at Onsite Appliance, however, we take the challenge of fixing microwave ovens head-on. We provide you the best value for your money by giving more than what is expected from us. We will determine if replacements are required and how much it would cost to restore your microwave into a normal working condition. Most of them will recommend the purchase of a new one. There is no need to buy a new oven until our skilled technicians in Salt Lake City have taken a look at it.
Refrigerator repairs Salt Lake City, UT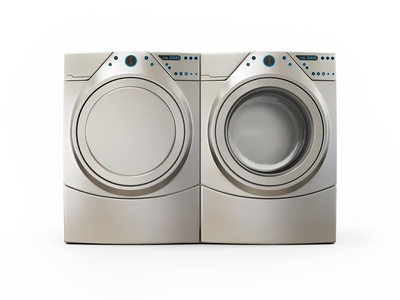 You will need our honest opinion as to whether you should fix your current problematic refrigerator or you should buy a new one. That is why when your refrigerator is in trouble, you just have to get it fixed right away. A fully functioning refrigerator is necessary in preserving the quality of your stocked perishables, which is why we ensure quick and efficient refrigerator repairs. Any homemaker knows how essential it is to have a fully functioning refrigerator at home. A refrigerator can be a costly investment and we understand that it can be highly impractical to just dispose of a slightly broken item. Our parts warehouse in Salt Lake City, UT allows us to continue working with no delays in case a part is needed on the spot.
Dishwasher repairs in Salt Lake City, Utah
We are experts at restoring home appliances that may already seem unusable. Our expertise will allow you to maximize the usage of your appliance. Do not just throw away your washer at the slightest hint of malfunction.Let our technicians go over your dishwashing unit in Salt Lake City, Utah. We understand the convenience brought by a dishwasher in every home and that is why we guarantee quick washer repairs within 24 hours. DIY videos can only make the process look so easy but once you get down to actually doing it, you will realize that fixing your dishwasher yourself is not "a walk in the park."
The range of the appliance brands and service that we offer in Salt Lake City, UT include the following:
• Subzero
• General Electric
• Haier
• Jenn-Air
• LG
• KitchenAid
• ASKO
• Samsung
• Westinghouse
• Bosch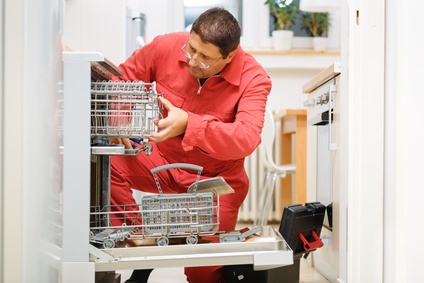 • Whirlpool
• Estate
• Panasonic
• Kenmore
• Admiral
• GE
• Dacor
• Amana
• Sears
• Sharp
• Speed Queen
• Roper
• Miele
• Wolf
• Frigidaire
• Hotpoint
• Electrolux
• Thermador
• Maytag
Call Us to Restore Your Home Appliances in Salt Lake City, UT
Reach out to us if you are looking for the most trusted company providing appliance repair in Salt Lake City, UT. 100% customer satisfaction is our guarantee, and our commitment to providing you with quality service has never wavered since day one. Our accommodating service team will be glad to answer all your questions.Call us now at (801) 614-2838 and let us work our magic on your damaged home appliances. It is about time you experience first-hand the kind of appliance repair in Salt Lake City, UT that we at Onsite Appliance have been providing our loyal Salt Lake City, UT clients. Reach out to us today when you have home appliances that need to be examined or fixed.
Salt Lake County Service Area
South Jordan, Riverton, Sandy, Mount Olympus, Murray, Midvale, Cottonwood Heights, Alta, Herriman, Holladay, South Salt Lake, Salt Lake City, West Jordan, West Valley City, Taylorsville
84116, 84104, 84105, 84103, 84108, 84102, 84106, 84111, 84115, 84109, 84101, 84112, 84113, 84119, 84044, 84107, 84114, 84117, 84118, 84120, 84121, 84123, 84124, 84128, 84129, 84133, 84138, 84144, 84180, 84132, 84134, 84136, 84139, 84141, 84143, 84148, 84150, 84184, 84189, 84190, 84199, 84110, 84122, 84125, 84126, 84127, 84130, 84131, 84145, 84147, 84151, 84152, 84157, 84158, 84165, 84170, 84171