Welcome To Appliance Repair Providence, RI
Onsite Appliance offers the best appliance repair in Providence, RI. We can fix even badly-damaged refrigerators, heating and air conditioning systems, washing machines, dishwashers, ovens, freezers and many others. You do not have to suffer for long periods while we do the fixing because we guarantee the shortest turnaround time in repairing appliances. Your search should end here because you have just found the most qualified Providence, RI company to help with all your needs, that's as far as any problems you may be experiencing with your home appliances are concerned. In all the years that we have been in business, we have dealt with all the major brands of refrigerators, HVACs, washing machines, microwave ovens, and so on.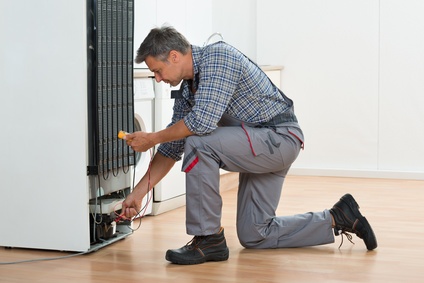 We Only Offer Total Customer Satisfaction Providence, RI for your GE Appliance Repair
Here at Onsite Appliance we guarantee 100% customer satisfaction on the complete repair and restoration of broken appliances in Providence, RI. You can trust us to work our magic on your beloved appliances, while ensuring your safety at all times. With the skills and knowledge our technicians possess, your appliances will be operating efficiently in no time. In most households, home appliances are the cornerstones of modern living. Here at Onsite Appliance, we value safety and product quality at all times.
Seeking LG Appliance Repair Providence, RI?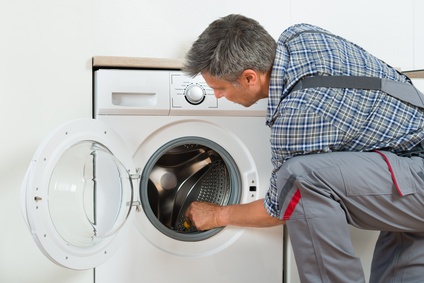 Save yourself from the frustration of dealing with items that repeatedly break down, costing you time and money. Avoid falling prey to restoration companies in Providence who only fix the outer part of your item but does a sloppy job on the inside costing you money and wasting your time.q More and more people in Providence, RI are coming to Onsite Appliance to have their home appliances restored.
Easy Electric Stove Repair in Providence, RI
Our technicians have knowledge on the possible risks involved, such as gas leaks and electrical faulty wirings, and you can rely on them to ensure your safety as well as the safety of your appliance. Gas and electric stoves have different elements so they are distinct ways to troubleshoot them. Stove problems are not easy to fix until you call us to dispatch to your home, one of our Providence appliance repair specialists. Our professionals are experienced in inspecting and fixing virtually any brand or model of electrical stoves. Stoves when mishandled due to DIY appliance repair may cost not just money but damage to property or lives. Trust only certified technicians from Onsite Appliance when it comes to outstanding stove repairs.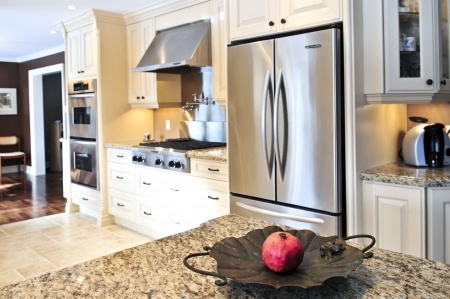 Microwave Repairs You Can Afford in Providence, RI
To ensure the efficiency of the microwave repair, our technicians will have all the necessary tools on-hand to perform the needed appliance repair services in Providence, RI. With our services, you can be sure that you will be spending less than the amount you paid for the machine. All the latest appliances today have computerized controls and intricate systems unlike before when knobs and switches are all you need. We have comprehensive information in our website on how to properly maintain your microwave. Most of them will recommend the purchase of a new one. For us at Onsite Appliance, however, we take the challenge of fixing microwave ovens head-on.
Effective Refrigerator Repairs Available in Providence, RI
Refrigerators do not come cheap but that does not mean Onsite Appliance cannot provide you with a budget-friendly service fee. With regular maintenance, a refrigerator can typically last up to 17 years. However, there may untoward instances that can affect its performance. A fully functioning refrigerator is necessary in preserving the quality of your stocked perishables, which is why we ensure quick and efficient refrigerator repairs. We have an extensive parts warehouse in Providence, RI that allows us to work continuously and avoid any delays when it comes to doing appliance repair. Onsite Appliance provides honest recommendations whether an item can still be salvaged or you are better off buying a new one.
Our Dishwasher Repair Services in Providence, Rhode Island is Unparalleled
We are here to ensure that your dishwasher works like it did when it was brand new. After we have concluded our repair service, you can sleep better at night knowing that all of your appliances will operate like they're brand new. Washing the dishes is a difficult chore so if your dishwasher breaks down, it is best to call the right appliance repair professionals in Providence, Rhode Island. Opting for a local appliance repair company is definitely much cheaper than purchasing a brand new unit, and we can help you make the most of your initial investment by prolonging its service life. We have encountered every brand of dishwashing machines so we know how to restore them in case they get into some kind of trouble.
Some brands of appliances that we are experienced at fixing are:
· Whirlpool
· Miele
· Frigidaire
· Admiral
· Thermador
· Samsung
· Dacor
· Wolf
· Hotpoint
· Haier
· KitchenAid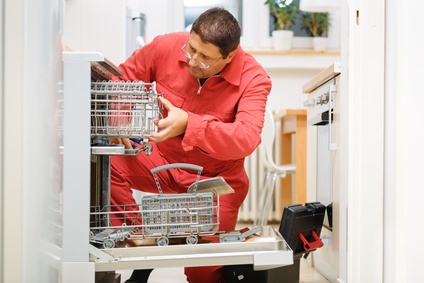 · LG
· General Electric
· Panasonic
· Speed Queen
· Subzero
· Roper
· Maytag
· Kenmore
· GE
· Amana
· Bosch
· Estate
· Sharp
· Westinghouse
· Jenn-Air
· ASKO
· Sears
· Electrolux
Reach Out to Us Today for Superior Restoration Providence, Rhode Island
We take pride in being the leading provider of affordable and efficient appliance repair in Providence, Rhode Island. We will be happy to assist and make sure that you get the best customer service. Ring us at (401) 200-3517 so we can prove to you what it means to have your repairs handled by a professional and reliable company. Customer satisfaction is our guarantee, not only for our products but more importantly when it comes to our services. Regardless of the brand and model of your household appliances, you can be sure that we can get them working again in no time at all.
Providence County Service Area
Glocester, Scituate, Smithfield, East Providence, North Smithfield, Burrillville, Cumberland, Central Falls, Lincoln, Foster, Providence, Cranston, North Providence, Pawtucket, Johnston, Woonsocket
02909, 02908, 02906, 02907, 02905, 02904, 02903, 02911, 02910, 02860, 02919, 02920, 02912, 02902, 02918, 02901, 02940