Save Money with Our Premium Appliance Repair in Cranston, RI
Those with broken appliances at home must immediately consult Onsite Appliance and have them undergo an appliance repair in Cranston, RI. We canfix even badly-damaged refrigerators, heating and air conditioning systems, washing machines, dishwashers, ovens, freezers and many others. Instead of bringing your broken machine to various remote service centers, it is best to consult with experts from us here at Onsite Appliance. We maintain the quality of our services by continually sending our technicians to trainings, and investing in the latest tools and equipment. Our technicians are well-equipped with the knowledge and experience to handle troubles on most machines in your home.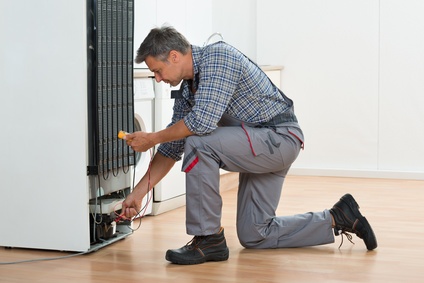 Call Our Trusted GE Appliance Repair Experts
We examine your faulty appliances and fix them properly to keep them running smoothly and to give you service for more years to come. It can be inspiring watching repair videos but do not risk your life and property by fixing your damaged appliances yourself. You can ask for the identifications of our technicians deployed to your location so that you can verify their legitimacy. Weat Onsite Appliance are your trusted technicians in Cranston, RI. We conduct regular trainings to ensure that our knowledge is up-to-date.
We Deal with LG Appliance Repair in Cranston, RI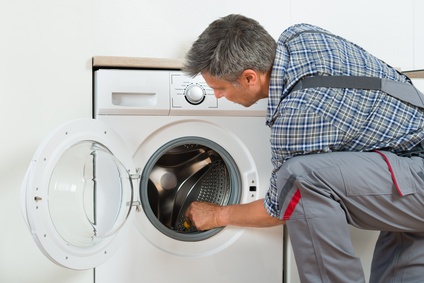 Our technicians at Onsite Appliance have been trained under the manufacturers of all the leading brands so that we are able to address any concerns regarding your malfunctioning appliances in Cranston, RI. Our technicians are familiar with most brands and models available in the market today, so if you have been looking help for your LG appliances, you've come to the right place. Our technicians can do magic on every type of machine you have in your home.
The Best Stove Repair Service in Cranston, RI
When you have your appliances regularly maintained, you avoid having to replace them with newer models that cost hundreds if not thousands of dollars. When your gas stove is in trouble, do not attempt to fix the problem yourself, especially if you do not know what has caused it in the first place as well as the extent of its damage. We highly advise against any attempts on DIY appliance repair in Cranstonespecially when it comes to anything fire-related such as stoves. Our technicians at Onsite Appliance are trained to pinpoint the cause of the malfunction so that it can be addressed right away without having to aimlessly open the machine. Our technicians have knowledge on the possible risks involved, such as gas leaks and electrical faulty wirings, and you can rely on them to ensure your safety as well as the safety of your appliance. When it comes to stove repair, one wrong move can make matters worse and add to your initial problems.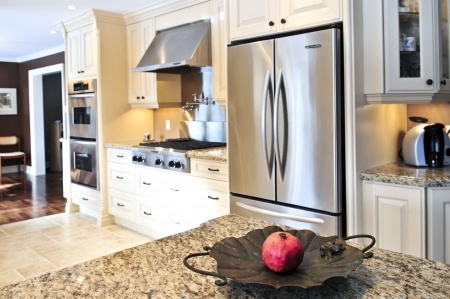 Affordable Local Microwave Repair in Cranston, RI
Here at Onsite Appliance, we have a sterling reputation as one of the best appliance repair services in Cranston, RI. We will determine if replacements are required and how much it would cost to restore your microwave into a normal working condition. Microwaves may be tricky to repair and unlike most overhaul centers that will recommend that you just buy a new one, we will exhaust our resources to see if anything can still be done. To receive an estimate, simply provide all the essential information such as your address as well as the microwave brand and model. Because we always pay great attention to detail, there are things we can detect and repair that other companies cannot.
Quick and Efficient Refrigerator Repairs Cranston, RI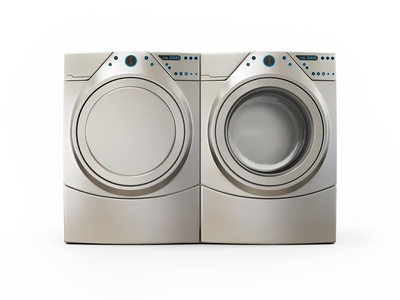 Our professionals have the skills and experience in conducting repair on any type of refrigerator. When we perform refrigerator repair or maintenance, you can gain peace of mind knowing that it will be restored to an almost brand new state. We provide our service technicians the materials and tools they need to fix the problem. The key to an effective repair is for the repairman to find the problem right away so that time and money are spent wisely on delivering the necessary procedures. A refrigerator that is not cooling could easily result to losses incurred if food stored inside goes bad, so you may probably prefer our same-day appliance repair services in Cranston.
We Wash Away Problems from Your Dishwasher in Cranston, Rhode Island
We have encountered every brand of dishwashing machines so we know how to restore them in case they get into some kind of trouble. Washing the dishes is a difficult chore so if your dishwasher breaks down, it is best to call the right appliance repair professionals in Cranston, Rhode Island. Enjoy the full lifespan of your appliances. We are experts at restoring home appliances that may already seem unusable. If your dishwasher is not working properly as it should, give us a call. From rattling noises to draining and dispenser problems, Onsite Appliance, can solve whatever issues you have with your dishwasher. DIY videos can only make the process look so easy but once you get down to actually doing it, you will realize that fixing your dishwasher yourself is not "a walk in the park".
We are knowledgeable and certified professionals when it comes to handling the following brands:
· ASKO
· Amana
· Dacor
· Maytag
· Frigidaire
· LG
· KitchenAid
· Electrolux
· Estate
· Haier
· Whirlpool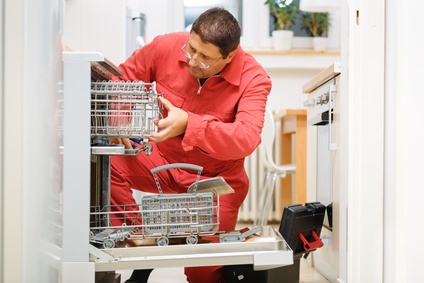 · Sharp
· Samsung
· Bosch
· Panasonic
· Miele
· GE
· Jenn-Air
· General Electric
· Thermador
· Wolf
· Sears
· Subzero
· Kenmore
· Admiral
· Westinghouse
· Speed Queen
· Roper
· Hotpoint
Contact our Repair Service in Cranston, Rhode Island Today and Prevent Future Appliance Malfunctions
Through our services, you will be able to maintain the level of comfort and convenience that has been a staple throughout your entire household. Our friendly and competent consultants will gladly receive your service calls. We take pride in being the leading provider of affordable and efficient appliance repair in Cranston, Rhode Island. We have all the right credentials and experience at giving you the best repair and maintenance possible for your valued appliances. For more information about our services or how to schedule an appointment, feel free to contact us at (401) 200-3517 and you will certainly not be disappointed.
Providence County Service Area
Cranston, Cumberland, Providence, Johnston, Lincoln, East Providence, Scituate, Glocester, North Smithfield, Foster, Smithfield, North Providence, Burrillville, Central Falls, Woonsocket, Pawtucket
02831, 02888, 02905, 02907, 02910, 02920, 02921