Premium Appliance Repair in Groveport, OH by Onsite Appliance
You can trust Onsite Appliance to be able to serve all of your needs for household appliance repair in Groveport, OH. We replace parts, conduct maintenance or reconstruct your broken machine as necessary. Regardless of the kind of machine you would want to be fixed, our technicians are sure to fix them immediately. Appliance repair is important for daily living as it promotes comfort in your home. Home appliances such as refrigerators, stoves, and microwaves are a source of comfort and convenience.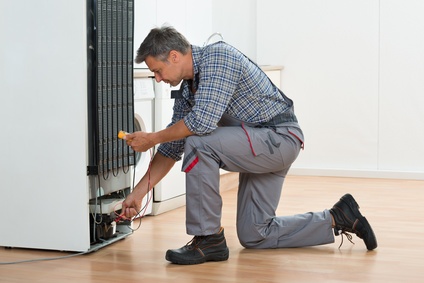 Our GE Appliance Repair in Groveport, OH Comes With a 100% Trust Guarantee
If you do not have any experience, repairing your broken GE appliances may cause more harm than good. Appliance repair videos make restoration look easy but there are high risks especially when it is done by non-professionals. You can trust us to work our magic on your beloved appliances, while ensuring your safety at all times. We follow all safety protocols in Groveport, OHwhen restoring broken appliances entrusted to us. We examine your faulty appliances and fix them properly to keep them running smoothly and to give you service for more years to come.
Seeking LG Appliance Repair Groveport, OH?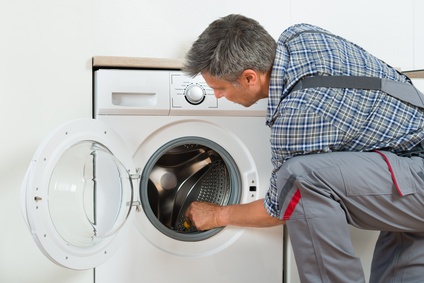 Our technicians can do magic on every type of machine you have in your home. Our technicians are familiar with most brands and models available in the market today, so if you have been looking help for your LG appliances, you've come to the right place. More and more people in Groveport, OH are coming to Onsite Appliance to have their home appliances restored.
Stove repairs Groveport, OH
Hiring appliance repair specialists in Groveport is still your best bet to solve your problems quickly and effectively. When you have your appliances regularly maintained, you avoid having to replace them with newer models that cost hundreds if not thousands of dollars. When your gas stove is in trouble, do not attempt to fix the problem yourself, especially if you do not know what has caused it in the first place as well as the extent of its damage. If there are gas leaks, your damaged stove can burst into flames if not properly attended to. You may be a few dollars richer when you choose to try a DIY fix on your stove, but you are a lot safer if you hire professional help.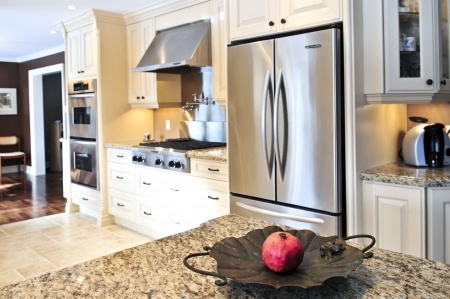 Cost-effective Microwave Oven Appliance Repair in Groveport, OH
Because we always pay great attention to detail, there are things we can detect and repair that other companies cannot. With all of the technological advances on our appliances today, having a DIY appliance repair in Groveport, OH is getting less viable because of the complexity and intricacy of the parts involved. All the latest appliances today have computerized controls and intricate systems unlike before when knobs and switches are all you need. You may schedule an ideal time and day when we can visit your home to conduct the microwave repair/maintenance service. Most of them will recommend the purchase of a new one. For us at Onsite Appliance, however, we take the challenge of fixing microwave ovens head-on.
Refrigerator Restoration in Groveport, OH Like no Other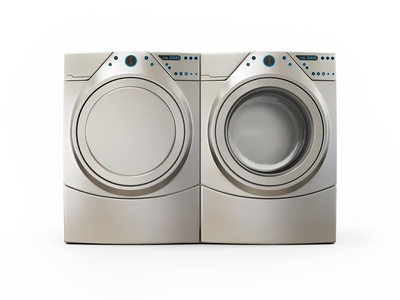 We guarantee return of a working fridge within the day so you can move along with more important things. Almost all homes rely on a functional refrigerator to prevent food from spoiling. If your fridge is malfunctioning, it is crucial to call a professional appliance repair company in Groveport to address the problem right away. With regular maintenance, a refrigerator can typically last up to 17 years. However, there may untoward instances that can affect its performance. The key to an effective repair is for the repairman to find the problem right away so that time and money are spent wisely on delivering the necessary procedures. Our personnel have been professionally trained to repair all brands and models of refrigerators.
Expert Technicians on Dishwasher Concerns in Groveport, Ohio
Whether it is a draining malfunction or a blown dishwasher thermal fuse, we are equipped to handle your concerns immediately and effectively in Groveport, Ohio. Our professional experts have fixed all types of dishwasher brands and models so you can expect nothing but polished workmanship from Onsite Appliance. We are experienced in handling all sizes and makes of dishwashers and other machines. Opting for a local appliance repair company is definitely much cheaper than purchasing a brand new unit, and we can help you make the most of your initial investment by prolonging its service life. We have all the essential parts needed to prevent you from having to buy newer, more expensive dishwashers.
We know how to fix every make and model. Following is a list of the most popular brands we have worked on:
· Frigidaire
· Samsung
· Jenn-Air
· Amana
· Wolf
· Haier
· Miele
· General Electric
· Speed Queen
· Bosch
· Kenmore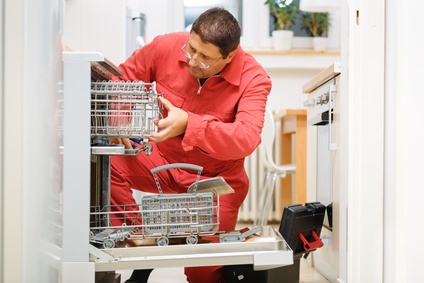 · Dacor
· Electrolux
· Westinghouse
· Whirlpool
· LG
· KitchenAid
· Admiral
· Hotpoint
· ASKO
· Roper
· GE
· Maytag
· Sharp
· Subzero
· Sears
· Panasonic
· Thermador
· Estate
Call Us Today and Gain the Privilege of Hiring the Best and Most Affordable Repair Service in Groveport, OH
We are not magicians, but we always make an effort to enhance our knowledge and master our craft. We take pride in being the leading provider of affordable and efficient appliance repair in Groveport, Ohio. We can assure you that you will be in good hands the minute you pick up the phone and call our number. Be one of our loyal customers who have experienced topnotch professional service and guaranteed savings after consulting with us. Enjoy your home appliances once again when you call us at (614) 350-2773. Our accommodating service team will be glad to answer all your questions.
Franklin County Service Area
Pickerington, Grandview Heights, Grove City, Whitehall, Groveport, New Albany, Gahanna, Bexley, Worthington, Hilliard, Columbus, Dublin, Canal Winchester, Upper Arlington, Westerville, Reynoldsburg
43125, 43195, 43199