Welcome To Appliance Repair Litchfield, NH
If you are looking for a reliable and professional company to take care of your appliance repair in Litchfield, NH, you can rely on Onsite Appliance to do the job for you. Regardless of the kind of machine you would want to be fixed, our technicians are sure to fix them immediately. In all the years that we have been in business, we have dealt with all the major brands of refrigerators, HVACs, washing machines, microwave ovens, and so on. We have the credentials and experience to repair and maintain all brands and models of appliances. The growing number of our loyal customers is proof of our consistent high-quality services.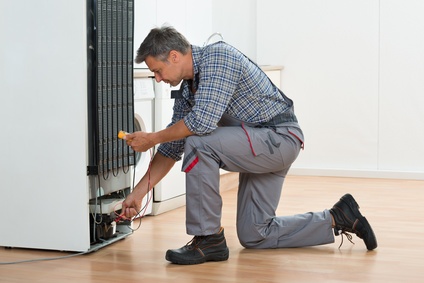 Call Our Trusted GE Appliance Repair Experts
It might be a waste of money to buy things you will be using only once. Before you can do fixes on your GE appliances, you need to have the right tools to do the work. Our personnel have obtained the necessary authorizations to be able to practice their profession for the public. Our appliance repair service in Litchfield, NH saves you money because you don't have to buy new household appliances when we can quickly and affordably fix your old ones if they have broken down. With the skills and knowledge our technicians possess, your appliances will be operating efficiently in no time.
We Deal With LG Appliance Repair In Litchfield, NH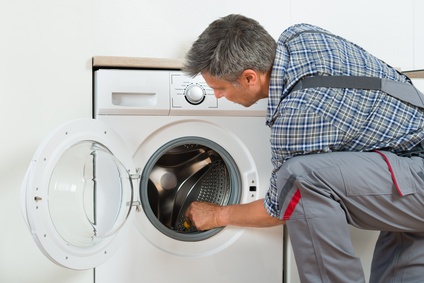 Knowing every feature and aspect of the various brands of appliances we cover is part of our professional training. Residents in Litchfield, NH trust Onsite Applianceno matter what brand of home appliance they are having problems with. Our technicians can do magic on every type of machine you have in your home.
Stove Repairs Litchfield, NH
When it comes to stove repair, one wrong move can make matters worse and add to your initial problems. Attempting to save money might cost you your property or even your life. We work fast so you may be able to safely use your stove as soon as possible. If your stove is not working, it is always safe to call a professional to do the much needed appliance repair in Litchfield. Whenever appliances malfunction, you always need a well-qualified technician to do proper inspection before undertaking the repair work. We will check all your household items and evaluate which of these may need immediate maintenance to prevent future malfunction.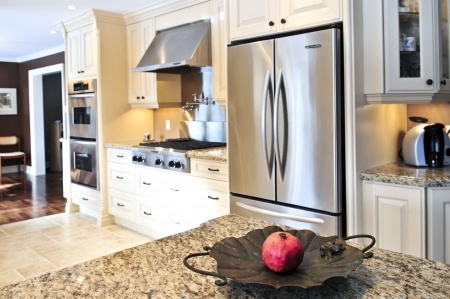 Budget-Friendly Microwave Repairs Litchfield, NH
We guarantee value for your money, so even though we may not have the cheapest rates around, we come highly recommended because our services are always top-notch and affordable. Today, the variety of microwaves available in the market is huge with differences in terms of sizes, color and of course prices. Because we always pay great attention to detail, there are things we can detect and repair that other companies cannot. With all of the technological advances on our appliances today, having a DIY appliance repair in Litchfield, NH is getting less viable because of the complexity and intricacy of the parts involved. Most of them will recommend the purchase of a new one. For us at Onsite Appliance, however, we take the challenge of fixing microwave ovens head-on.
Fully Functioning Refrigerators In Litchfield, NH
A fridge can be an expensive appliance and you do not have to buy a new one if the problem you are experiencing with it can be fixed. A fully functioning refrigerator is necessary in preserving the quality of your stocked perishables, which is why we ensure quick and efficient refrigerator repairs. Although a fridge may not develop problems frequently, when they eventually do, you may have to call an expert repairman to fix them. Almost all homes rely on a functional refrigerator to prevent food from spoiling. If your fridge is malfunctioning, it is crucial to call a professional appliance repair company in Litchfield to address the problem right away. When we perform refrigerator repair or maintenance, you can gain peace of mind knowing that it will be restored to an almost brand new state.
Dishwasher Repairs In Litchfield, New Hampshire
We are experienced in addressing mechanical concerns on the machine such as faulty valves and leaking door seals so you can trust us to quickly and properly fix any problem your machine may have. We are here to ensure that your dishwasher works like it did when it was brand new. Through the skill and experience of our licensed technicians, no repair or maintenance job is too big or too small. Let our technicians go over your dishwashing unit and perform appliance repair in Litchfield, New Hampshire. We have the knowledge and experience to fix and maintain all types of common household appliances such as a dishwasher, which is also an integral part of any home.
The range of the appliance brands and service that we offer in Litchfield, NHinclude the following:
· LG
· Wolf
· KitchenAid
· Speed Queen
· Maytag
· General Electric
· Kenmore
· Electrolux
· Subzero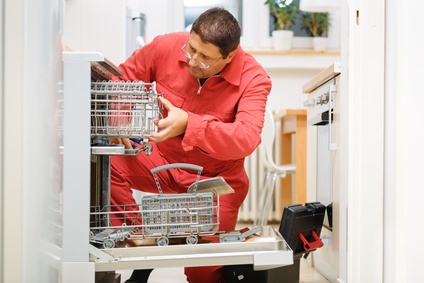 · Panasonic
· Samsung
· Whirlpool
· Thermador
· Admiral
· Westinghouse
· Sears
· Haier
· Bosch
· Roper
· Estate
· Frigidaire
· Amana
· Sharp
· ASKO
· Miele
· Dacor
· Hotpoint
· GE
· Jenn-Air
Call Us For Effective Appliance Repair In Litchfield, New Hampshire
Regardless of the brand and model of your household appliances, you can be sure that we can get them working again in no time at all. Customer satisfaction is our guarantee, not only for our products but more importantly when it comes to our services. Having effective repairs helps avoid spending a whole lot more on machine replacement, so let our professionals save your appliances and your money at the same time. With our experience and expertise in our line of work, you can be sure that we can handle your appliance repair in Litchfield, New Hampshire.
Hillsborough County Service Area
Manchester, Windsor, Peterborough, Sharon, Antrim, Brookline, Bedford, Nashua, New Boston, New Ipswich, Francestown, Deering, Amherst, Goffstown, Milford, Hillsborough, Greenville, Greenfield, Litchfield, Bennington, Hudson, Weare, Hollis, Mont Vernon, Merrimack, Pelham, Temple, Hancock, Lyndeborough, Mason
03052