Welcome To Appliance Repair Minneapolis, MN
For years, Onsite Appliance has been the leading provider of reliable and budget-friendly appliance repair in Minneapolis, MN. In all the years that we have been in business, we have dealt with all the major brands of refrigerators, HVACs, washing machines, microwave ovens, and so on. We accommodate all types of part replacement, overhaul or reconstruction of dilapidated machines. We replace parts, conduct maintenance or reconstruct your broken machine as necessary. Engage our services and watch as your machines literally spring back to life. We have well-trained technicians in our team whom you can depend on to lengthen the life of the machines you use to help manage your home.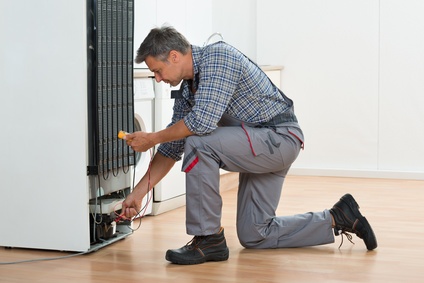 Our GE Appliance Repair in Minneapolis, MN Comes With a 100% Trust Guarantee
We can guarantee you get back a fully-restored machine that is safe to use. We ensure that all restored items are functioning as expected and without any risks when used. While DIY kits may cost a lot cheaper, they are not worth the frustration and the time you will be spending doing the entire process yourself. We at Onsite Appliance are your trusted technicians in Minneapolis, MN. It can be inspiring watching repair videos but do not risk your life and property by fixing your damaged appliances yourself.
Seeking LG Appliance Repair Minneapolis, MN?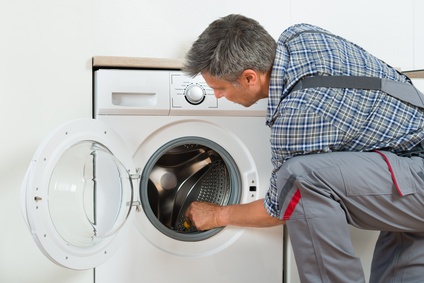 Residents in Minneapolis, MN trust Onsite Appliance no matter what brand of home appliance they are having problems with. We can handle all types of appliances you have in your home. Suffer no more because with us, it will be easier to look for an appliance repair near you. Our workmanship is always to the highest level of excellence.
Safe and Convenient Stove Repairs in Minneapolis, MN
An episode of gas leak or faulty electrical wiring when done by incompetent companies may result to severe damage. Electric or gas stoves must not be messed with by non-professionals when they show signs of malfunctioning. Nowhere in Minneapolis, MN, can you find a more reliable technician than at Onsite Appliance. Our high priority on quality service and safety is your guarantee that you and your property will be kept safe at all times. All necessary safety precautions have to be done when dealing with a problematic gas or electric stove.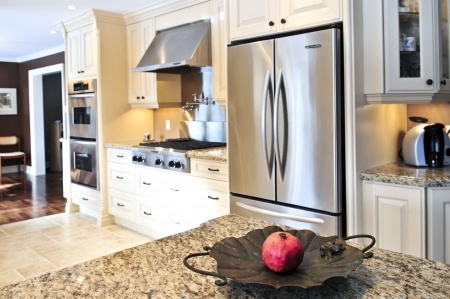 Low Cost Microwave Repairs Minneapolis, MN
When you notice that your microwave is not functioning normally as you would expect, it's always advisable to have a technician qualified in fixing electrical home devices to inspect it. In as little time as possible, you will have your newly-refurbished refrigerator running like brand new. We guarantee value for your money, so even though we may not have the cheapest rates around, we come highly recommended because our services are always top-notch and affordable. Get more value for your money with us here at Onsite Appliance. Microwaves may be tricky to repair and unlike most overhaul centers that will recommend that you just buy a new one, we will exhaust our resources to see if anything can still be done. There is no need to buy a new oven until our skilled technicians in Minneapolis have taken a look at it.
Newly-Refurbished Refrigerators Come Easy in Minneapolis, MN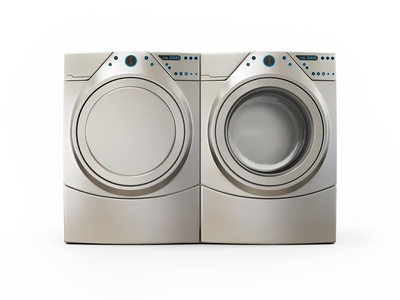 You will need our honest opinion as to whether you should fix your current problematic refrigerator or you should buy a new one. A fridge can be an expensive appliance and you do not have to buy a new one if the problem you are experiencing with it can be fixed. We guarantee return of a working fridge within the day so you can move along with more important things. We have a warehouse in Minneapolis, MN complete with all the needed supplies and refrigerator parts so we are able to work on your refrigerator right away. Any homemaker knows how essential it is to have a fully functioning refrigerator at home. Rather than giving it up for a new fridge, let our skilled technicians perform their magic.
We are Masters in Dishwasher Repairs in Minneapolis, Minnesota
Do not just throw away your washer at the slightest hint of malfunction. We are experienced in handling all sizes and makes of dishwashers and other machines. Do not take the longer route of fixing the dishwasher yourself when you can take a much shorter route with us. We are experts at restoring home appliances that may already seem unusable. Let our technicians go over your dishwashing unit in Minneapolis, Minnesota. We have encountered every brand of dishwashing machines so we know how to restore them in case they get into some kind of trouble.
We are knowledgeable and certified professionals when it comes to handling the following brands:
• Electrolux
• Samsung
• General Electric
• Amana
• Panasonic
• Jenn-Air
• ASKO
• Whirlpool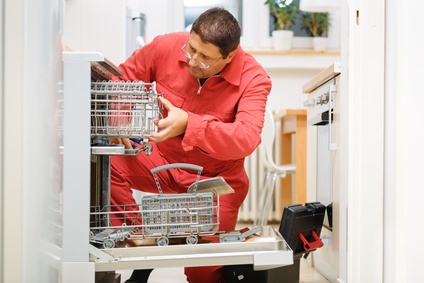 • Haier
• Dacor
• Subzero
• Wolf
• Hotpoint
• Kenmore
• Admiral
• LG
• Westinghouse
• Roper
• Sharp
• Estate
• Frigidaire
• Miele
• Speed Queen
• Bosch
• Sears
• Maytag
• KitchenAid
• Thermador
• GE
Call Onsite Appliance for Premium and Low-Cost Servicing in Minneapolis, Minnesota
Our team will be happy to assist you with your concerns. Our accommodating service team will be glad to answer all your questions. No need to tire yourself out in looking for another appliance repair in Minneapolis, MN when you have the most reliable and efficient solutions at your own fingertips. Be one of our loyal customers who have experienced topnotch professional service and guaranteed savings after consulting with us. 100% customer satisfaction is our guarantee, and our commitment to providing you with quality service has never wavered since day one.
Hennepin County Service Area
Richfield, Brooklyn Center, Spring Park, Minnetonka Beach, Eden Prairie, St. Louis Park, Loretto, Plymouth, Golden Valley, Edina, Wayzata, Hopkins, Greenwood, Rogers, Champlin, Dayton, Minnetonka, Medicine Lake, Long Lake, Tonka Bay, Osseo, Excelsior, Brooklyn Park, Woodland, Greenfield, Shorewood, Bloomington, Independence, Crystal, Robbinsdale, Deephaven, Minnetrista, Medina, New Hope, St. Bonifacius, Corcoran, Minneapolis, Orono, Mound, Maple Plain, Maple Grove
55407, 55406, 55408, 55414, 55411, 55404, 55419, 55417, 55418, 55412, 55410, 55405, 55403, 55413, 55409, 55454, 55401, 55430, 55416, 55415, 55455, 55402, 55420, 55421, 55422, 55423, 55424, 55425, 55426, 55427, 55428, 55429, 55431, 55432, 55433, 55434, 55435, 55436, 55437, 55438, 55439, 55441, 55442, 55443, 55444, 55445, 55446, 55447, 55448, 55449, 55450, 55467, 55468, 55472, 55474, 55478, 55479, 55483, 55484, 55485, 55486, 55487, 55488, 55440, 55458, 55459, 55460, 55470, 55473, 55480