OnSite Appliance – We Guarantee Reliable and Affordable Appliance Repair in Cumming, GA
For years, OnSite Appliance has been the leading provider of reliable and budget-friendly appliance repair in Cumming, GA. By contacting us, you can make sure that your household essentials will be up and running again in their best condition. Your search should end here because you have just found the most qualified Cumming, GA company to help with all your needs, that's as far as any problems you may be experiencing with your home appliances are concerned. We have the credentials and experience to repair and maintain all brands and models of appliances. You do not have to suffer for long periods while we do the fixing because we guarantee the shortest turnaround time in repairing appliances.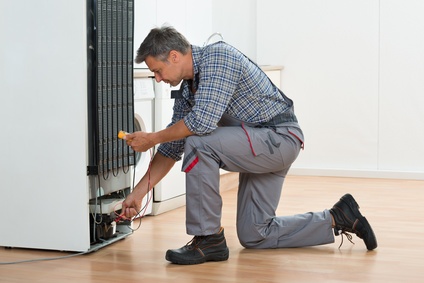 Licensed Technicians to Provide GE Appliance Repair in Cumming, GA
Our certified professionals are knowledgeable on the latest technologies. By trusting our professional service, your equipment will be running efficiently in no time. Appliance repair videos make restoration look easy but there are high risks especially when it is done by non-professionals. OnSite Appliance is compliant of the Cumming, GA laws, and all our actions are guided by protocols and standard procedures. Whether you have malfunctioning kitchen appliances, laundry machines or any other type of electrical or gas appliances, we have highly skilled technicians to provide the most effective solutions in Cumming.
Dependable LG Appliance Repair Services in Cumming, GA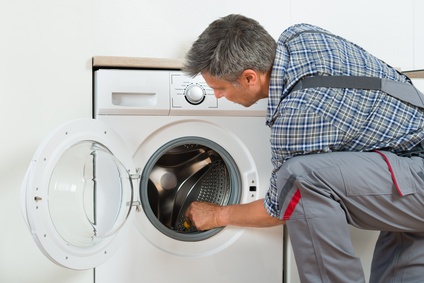 Our technicians can do magic on every type of machine you have in your home. Residents in Cumming, GA trust OnSite Appliance no matter what brand of home appliance they are having problems with. Do not worry because we are familiar with all the appliance brands out there; even the big ones in the industry.
Reliable Stove Repairs in Cumming, GA
Electric or gas stoves must not be messed with by non-professionals when they show signs of malfunctioning. When your gas stove is in trouble, do not attempt to fix the problem yourself, especially if you do not know what has caused it in the first place as well as the extent of its damage. You may be a few dollars richer when you choose to try a DIY fix on your stove, but you are a lot safer if you hire professional help. Stove malfunction can occur at any time. When they do occur, you really need to consider contacting a professional appliance repair company in Cumming such as OnSite Appliance. Your stove can go up in flames if left in the care of non-experts.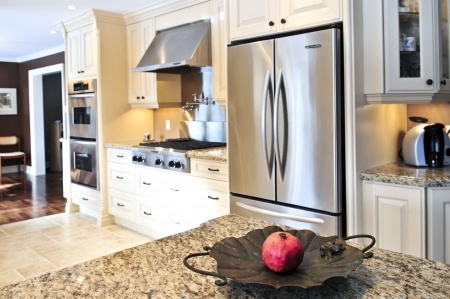 Budget-Friendly Microwave Repairs Cumming, GA
There is no need to buy a new oven until our skilled technicians in Cumming, GA have taken a look at it. You do not need to endure incompetent services just to save money. We will determine if replacements are required and how much it would cost to restore your microwave into a normal working condition. Microwaves may be tricky to repair and unlike most overhaul centers that will recommend that you just buy a new one, we will exhaust our resources to see if anything can still be done. We pride ourselves in being a leader in the industry.
Refrigerator repairs Cumming, GA
We do not charge you for unnecessary part replacements just so we can bill you higher. OnSite Appliance provides honest recommendations whether an item can still be salvaged or you are better off buying a new one. Our staff members are respectful and friendly individuals who are ready to answer any questions or clarifications that you may have on proper refrigerator maintenance. Our licensed technicians know all types of refrigerators inside and out. You will need our honest opinion as to whether you should fix your current problematic refrigerator or you should buy a new one. A refrigerator that is not cooling could easily result to losses incurred if food stored inside goes bad, so you may probably prefer our same-day appliance repair services in Cumming.
We are Masters in Dishwasher Repairs in Cumming, Georgia
We are experienced in handling all sizes and makes of dishwashers and other machines. Let our technicians go over your dishwashing unit and perform appliance repair in Cumming, Georgia. Dishwashers were made to make daily life more comfortable for families, so when this machine breaks down, it is a major concern. Opting for a local appliance repair company is definitely much cheaper than purchasing a brand new unit, and we can help you make the most of your initial investment by prolonging its service life. Among the service companies operating in Cumming, we give the fastest troubleshooting and repair services to get the appliances back up and running immediately.
We are knowledgeable and certified professionals when it comes to handling the following brands:
• Wolf
• Westinghouse
• Sears
• GE
• KitchenAid
• LG
• Sharp
• Dacor
• Kenmore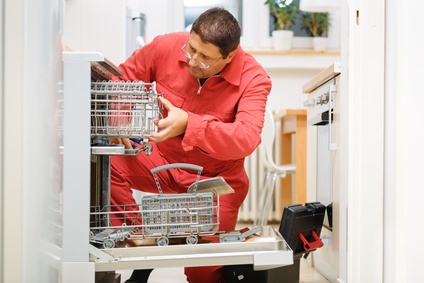 • Whirlpool
• Admiral
• Speed Queen
• Haier
• Frigidaire
• Thermador
• Bosch
• Hotpoint
• Estate
• Panasonic
• Amana
• Miele
• Jenn-Air
• General Electric
• Samsung
• Roper
• ASKO
• Subzero
• Maytag
• Electrolux
Call Us and We Will Immediately Restore Your Home Appliances in Cumming, Georgia
Dial our hotline today for a risk-free consultation. Our team will be happy to assist you with your concerns. Regardless of the brand and model of your household appliances, you can be sure that we can get them working again in no time at all. Reach out to us if you are looking for the most trusted company providing appliance repair in Cumming, GA. We are not magicians, but we always make an effort to enhance our knowledge and master our craft. No need to tire yourself out in looking for another appliance repair in Cumming, Georgia when you have the most reliable and efficient solutions at your own fingertips.
Roswell, Fulton County Service Area
Cumming, Woodstock, Marietta, Winder, Johns Creek, Smyrna, Gainesville, Alpharetta, Milton, Roswell, Canton
30040, 30041