Appliance Repair Dallas Residential Services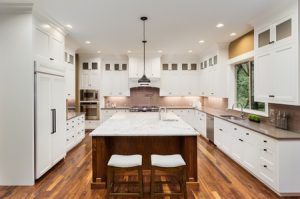 Household appliances have now permeated our daily lives for us to live in a more comfortable way. Compared to home interiors from a few decades ago, houses nowadays have modern equipment and fixtures that we use on a daily basis. Some home appliances have become essential parts of our day-to-day lives, here's a list:
Microwave Ovens
Ice Makers
Ranges
Freezers
Ovens
Garbage Disposal and Trash Compactor
Wine Coolers
Clothes dryer and several other appliances.
Need refrigerator repair services in Dallas Texas?

Call us (469) 208-0737!
Repairs to mild technical hitches with these appliances can always be taken care of without much professional help. When your fridge's light bulb is no longer working, replace it by getting a new bulb. Asking for help from affordable appliance service technicians in replacing the bulb will no longer be necessary. However, there will be times that you'll encounter a major appliance repair problem with your large electric devices and assistance from an expert appliance repair company near you becomes a must.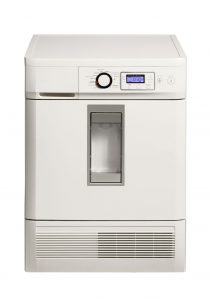 If you want to do a DIY repair project, you need to keep in mind the level of your expertise, the expenses and the scope of the restoration. Carrying out complex repairs requires greater skills and knowledge about electronic repairs. Yes, your DIY repair projects can save you money, but you must have the technical expertise so that you won't end up harming yourself or further damaging the machine.
Looking for Washing Machine Repair Services? Call us at (469) 208-0737 to schedule a repair today!

The water leaks from the front load or top load clothes washer is a common problem that domestic homemakers experience.
To solve this washer and dryer issue you will need to inspect the drain and fill hoses of your laundry appliance. Secure the threaded fittings of the fill hoses and make sure that they sealed. However, if you're unable to discover leaks in the drain and fill hoses the problem with your washer machine must be with the internal tubes. Inside repairs to washing machines may require you to hire an appliance repairman. You may contact our repair and installation specialists to get these problems fixed.
Call Our Dryer Repair Company Now!

Having problems with your electric dryer? If your dryer does not tumble, you need to examine the drum belt because it might have worn out already. Replacing this broken belt is easy, just disconnect the power and remove the side and front panel to detach the old belt and you'll be able to put back a new belt in its place.
Simple Repairs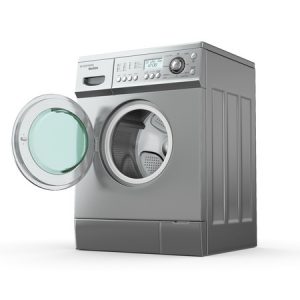 Doing simple repairs without professional help is easy. Here are some of the most common problems that you may face when using your house appliances and there are also easy to follow steps that you can take when solving the issues and this includes refrigeration service problems.
Dishwasher Repair

Using the noisy dish washing machine in your home can be an annoying experience. Fixing the dishwasher even if you don't have advanced technical skills is possible. The top reason why your dishwasher has that loud thud noise is the problem with the pump. It is the part of the dishwasher, which is located at the bottom and has two compartments. The pump is necessary for maintaining the pressure of the spray arm and in draining the water within the machine. In checking the pump, you will need to make sure that the following parts are in good condition:
Solenoid
The washer impeller
Chopper blade
Filter components
If any of these parts is damaged, you might need to replace them quickly. When there is nothing wrong with the pump, checking other parts like the spray arm seal and wash arm bearing ring for signs of defects and worn might just give you the answer to the source of your dishwasher's unusual noises.
Range Repair, Oven Repair or Cook Top Stove Repair
In a busy kitchen, a wall oven, range or stove that does not properly start can be a bit of an exasperating experience. The broil element is a good starting point of your DIY repair when your oven is not working. However, if you've discovered that the whole element, as well as the wires that link to the broil element, are no longer functional, the complete broil circuit may be damaged. The next step that you should take is to call a home appliance repair service that will fix the problem for you. Repair or replacement of the element and the circuit board of the oven involves high-voltage checks that may hurt non-professional appliance mechanics.
If these suggestions are too complicated, don't hesitate to call our home service center. We love to respond to any inquiries you might have. You can also set up a service call on the same day of your emergency through our maintenance shop hotline. Next day and weekend appointments are accepted as well.
Our local reliable appliance contractors and staff are highly trained to help you resolve the gas and electrical appliance issues you have at home. You will find that we offer the best quality and excellent repair services at competitive costs and reasonable prices. Many of our previous clients provided us with great reviews, and most of our newly acquired business, is on a referral basis.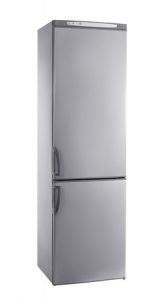 Here is a list of some of the major brand appliances that we service:
General Electric
Frigidaire
LG
Kenmore
Amana
Admiral
Hotpoint
GE
Thermador
Dacor
Miele
Wolf
Subzero
Electrolux
Sears
Maytag Repair
Bosch
KitchenAid
Jenn-Air
Whirlpool
Samsung
Haier
Westinghouse
Sharp
Speed Queen
Roper
Estate
Panasonic
We also offer FREE diagnosis with repair to all Dallas County residents.
Communities that we provide service for in the Dallas area:
Wylie, Sunnyvale, Wilmer, Highland Park, Duncanville, Coppell, Hutchins, Grapevine, Cedar Hill, Rowlett, Desoto, Grand Prairie, Carrollton, Seagoville, Lewisville, Addison, University Park, Allen, Sachse, Mesquite, Garland, Plano, Irving, Richardson

75030, 75041, 75313, 75172, 75001, 75232, 75149, 75243, 75181, 75224, 75323, 75233, 75039, 75263, 75123, 75180, 75010, 75062, 75049, 76006, 75042, 75089, 75368, 75396, 75050, 75226, 75075, 75038, 75011, 75284, 75353, 75215, 75083, 75367, 76099, 75227, 75260, 75356, 75364, 75249, 75150, 75336, 75264, 75067, 75006, 75202, 75027, 75245, 75085, 75239, 75051, 75040, 75187, 75261, 75387, 75043, 75235, 75320, 75242, 76039, 75222, 75359, 75209, 75082, 75355, 75277, 75088, 75223, 75063, 75208, 75378, 75285, 75265, 75182, 75315, 75231, 75060, 75386, 75363, 75374, 75229, 75037, 75115, 75206, 75295, 75310, 75205, 75275, 75248, 75106, 75252, 75210, 75214, 75326, 75250, 75376, 76011, 75046, 75218, 75354, 75283, 75262, 75244, 75134, 75159, 75225, 75382, 75339, 75393, 75373, 75258, 75381, 76155, 75014, 75061, 75028, 75266, 75372, 75054, 75240, 75099, 75008, 75203, 75390, 75137, 75301, 75388, 75395, 75219, 75094, 76010, 75236, 75220, 76051, 75346, 75312, 75141, 75397, 75369, 75380, 75146, 75287, 75267, 75254, 75251, 75216, 75052, 75389, 75247, 75098, 75045, 75286, 75230, 75357, 75007, 75221, 75360, 76018, 75246, 75185, 75303, 75074, 75371, 75207, 75211, 75048, 75234, 75016, 75237, 75080, 75398, 75204, 75342, 75019, 75053, 75217, 75241, 75391, 75238, 75228, 75116, 75253, 76014, 75212, 75047, 75138, 75270, 75017, 75394, 75370, 75379, 75392, 75201, 75081, 75104, 75044, 75015

Popular Cities:
Fort Worth, Jacksonville, Charleston, Dallas, Atlanta, Houston, Middletown, San Antonio, Chicago