Premium Appliance Repair in Denver, CO by Onsite Appliance
If you are looking for a reliable and professional company to take care of your appliance repair in Denver, CO, you can rely on Onsite Appliance to do the job for you. We have the quickest turnaround times compared to other local restoration shops. Do not just throw out malfunctioning home appliances. We can work magic with any piece of laundry machine, refrigerator, dishwasher, stove, and so much more. We accommodate all types of part replacement, overhaul or reconstruction of dilapidated machines. We maintain the quality of our services by continually sending our technicians to trainings, and investing in the latest tools and equipment. You will be impressed at our expertise when it comes to bringing back dead machines to life.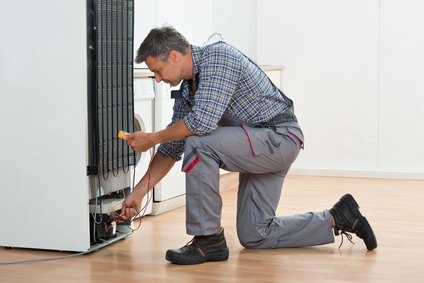 Professional GE Appliance Repair Technicians at Your Service in Denver, CO
Appliance repair videos make restoration look easy but there are high risks especially when it is done by non-professionals. Onsite Appliance ensures safety and product efficiency by following standard procedures and guidelines when repairing damaged items in Denver, CO. Whether you have malfunctioning kitchen appliances, laundry machines or any other type of electrical or gas appliances, we have highly skilled technicians to provide the most effective solutions in Denver. Our professional technicians are employed according to experience and character so you can rest assured that you will be serviced by nothing but the most competent in the industry. While DIY kits may cost a lot cheaper, they are not worth the frustration and the time you will be spending doing the entire process yourself.
We Deal with LG Appliance Repair in Denver, CO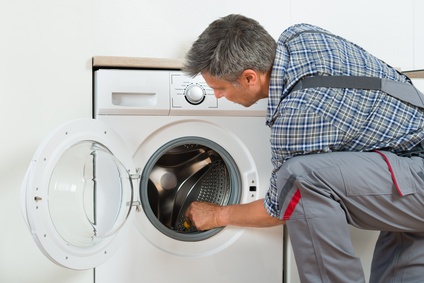 Residents in Denver, CO trust Onsite Appliance no matter what brand of home appliance they are having problems with. We can handle all types of appliances you have in your home. Our workmanship is always to the highest level of excellence. Suffer no more because with us, it will be easier to look for an appliance repair near you.
Stove repairs Denver, CO
Nowhere in Denver, CO, can you find a more reliable technician than at Onsite Appliance. When your gas stove is in trouble, do not attempt to fix the problem yourself, especially if you do not know what has caused it in the first place as well as the extent of its damage. It can be risky to try to fix the stove yourself. If there are gas leaks, your damaged stove can burst into flames if not properly attended to. We strictly follow safety guidelines so that gas leaks and faulty electrical wirings are avoided.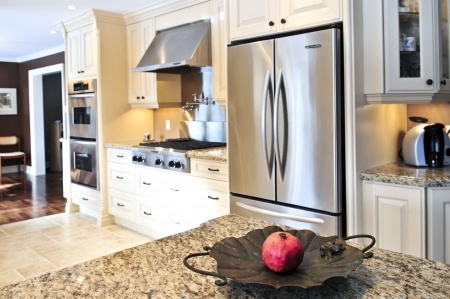 Low Cost Microwave Repairs Denver, CO
Because we always pay great attention to detail, there are things we can detect and repair that other companies cannot. We will determine if replacements are required and how much it would cost to restore your microwave into a normal working condition. For many Denver repair companies, microwave ovens are quite a challenge to repair. Most of them will recommend the purchase of a new one. When your microwave's touchpad fails to respond or if it does not heat or turn on at all, having it restored by our professional technicians can cost a lot less than buying a brand new one. Repair clinic reviews in Denver recommend Onsite Appliance for providing the most efficient and affordable rehabilitation costs compared to other local shops.
Fully Functioning Refrigerators in Denver, CO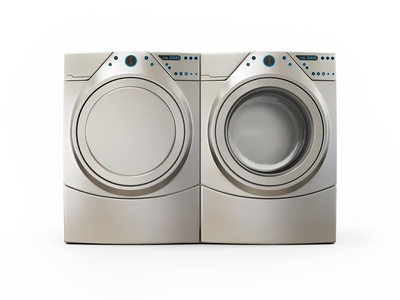 When running smoothly, they can preserve food items over extended periods of time until when needed for cooking or consumption. A refrigerator that is not cooling could easily result to losses incurred if food stored inside goes bad, so you may probably prefer our same-day refrigerator repair services in Denver, CO. A fully functioning refrigerator is necessary in preserving the quality of your stocked perishables, which is why we ensure quick and efficient refrigerator repairs. We have an extensive parts warehouse in Denver, CO that allows us to work continuously and avoid any delays in the rehabilitation of your appliance. We understand that a broken refrigerator can be highly inconvenient especially for big families in Denver, CO.
We are Masters in Dishwasher Repairs in Denver, Colorado
Do not just throw away your washer at the slightest hint of malfunction. When your dishwasher is in trouble, call us. We have sufficient knowledge on how every brand of dishwasher works so we can confidently restore your unit to working condition. If your dishwasher is not working properly as it should, give us a call. Enjoy the full lifespan of your appliances. We have a quick turn-around time for dishwasher repairs in Denver, CO because we know how difficult it is to wash your dishes without it.
We know how to fix every make and model. Following is a list of the most popular brands we have worked on:
• Wolf
• Bosch
• ASKO
• Maytag
• Hotpoint
• Dacor
• Whirlpool
• General Electric
• Samsung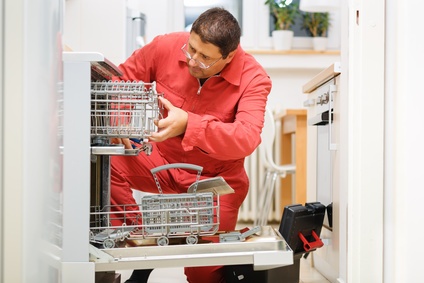 • KitchenAid
• Speed Queen
• Westinghouse
• Panasonic
• Amana
• LG
• Estate
• Electrolux
• Kenmore
• Haier
• Sears
• Subzero
• GE
• Jenn-Air
• Thermador
• Admiral
• Roper
• Frigidaire
• Sharp
• Miele
Call Us to Restore Your Home Appliances in Denver, CO
Customer satisfaction is our goal here at Onsite Appliance. Know that when you entrust your broken appliance with Onsite Appliance, you are bound to be amazed at how we can make it work as good as new again. 100% customer satisfaction is our guarantee, and our commitment to providing you with quality service has never wavered since day one. When you are experiencing any emergency issues with any of your appliances at home in Denver, Colorado, you should call us right away to give you an estimate and possibly schedule a same-day repair appointment. Customer satisfaction is our guarantee, not only for our products but more importantly when it comes to our services.
Denver County Service Area
Denver City
80219, 80239, 80210, 80220, 80211, 80204, 80205, 80249, 80206, 80209, 80207, 80203, 80231, 80218, 80223, 80222, 80224, 80237, 80236, 80212, 80123, 80247, 80216, 80202, 80238, 80227, 80246, 80230, 80221, 80014, 80235, 80110, 80012, 80111, 80214, 80215, 80225, 80226, 80228, 80229, 80232, 80233, 80234, 80260, 80264, 80265, 80266, 80290, 80293, 80294, 80295, 80299, 80208, 80243, 80244, 80251, 80252, 80256, 80257, 80259, 80261, 80262, 80263, 80271, 80273, 80274, 80279, 80280, 80281, 80291, 80201, 80217, 80248, 80250