Premium Appliance Repair in San Jose, CA by Onsite Appliance
You can count on Onsite Appliance to provide cost-effective solutions when you are in need of appliance repair in San Jose, CA. Whatever your repair needs are, we can try to make the entire process as quick and simple as possible. Avoid wasting money when you replace a slightly malfunctioning item with a new one. Instead of bringing your broken machine to various remote service centers, it is best to consult with experts from us here at Onsite Appliance. You do not have to suffer for long periods while we do the fixing because we guarantee the shortest turnaround time in repairing appliances.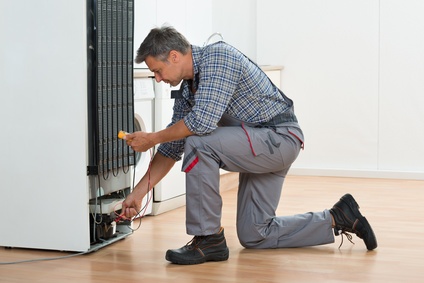 We Are Your Trusted GE Appliance Repair Technicians in San Jose, CA
Onsite Appliance is compliant of the San Jose, CA laws, and all our actions are guided by protocols and standard procedures. We take pride in our highly skilled technicians who undergo refresher trainings as well as repeated simulations for new brands and models. You can trust us to work our magic on your beloved appliances, while ensuring your safety at all times. If you think you can save from repair services by doing it yourself, think again. You may even end up buying tools you do not know how to use effectively, or worse, hurt yourself in the process. While DIY kits may cost a lot cheaper, they are not worth the frustration and the time you will be spending doing the entire process yourself.
Trust Us With Your LG Appliance Repair in San Jose, CA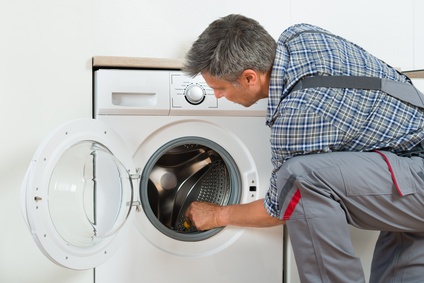 Residents in San Jose, CA trust Onsite Appliance no matter what brand of home appliance they are having problems with. Our workmanship is always to the highest level of excellence. Suffer no more because with us, it will be easier to look for an appliance repair near you. It is rather unthinkable to live in a house without any appliance in sight.
Stove Repairs Made Safe and Convenient in San Jose, CA
We strictly follow safety guidelines so that gas leaks and faulty electrical wirings are avoided. Here at Onsite Appliance, we follow strict guidelines and use specialized equipment when fixing stoves of any make or model in San Jose, CA. Our professionals are experienced in inspecting and fixing virtually any brand or model of electrical stoves. We use specialized procedures and high-tech equipment to ensure that your stove functions efficiently and safely. Stoves when mishandled due to DIY appliance repair may cost not just money but damage to property or lives.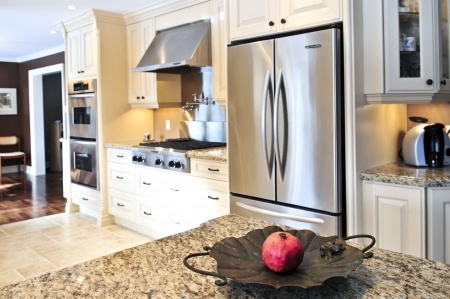 Microwave Repairs You Can Afford in San Jose, CA
When your microwave's touchpad fails to respond or if it does not heat or turn on at all, having it restored by our professional technicians can cost a lot less than buying a brand new one. There is no need to buy a new oven until our skilled technicians in San Jose have taken a look at it. Most of them will recommend the purchase of a new one. Because we always pay great attention to detail, there are things we can detect and repair that other companies cannot. Our repairmen at Onsite Appliance know the nitty-gritty world of microwave ovens and they will do whatever it takes to have your oven running again at the least affordable cost.
Quick and Efficient Refrigerator Repairs San Jose, CA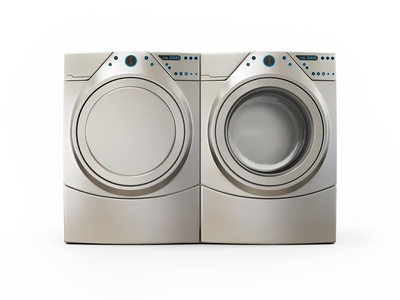 It is almost impossible to manage a home without it. We guarantee return of a working fridge within the day so you can move along with more important things. Refrigerators are certainly some of the most important appliances found in homes in San Jose, CA. We do not charge you for unnecessary part replacements just so we can bill you higher. A refrigerator can be a costly investment and we understand that it can be highly impractical to just dispose of a slightly broken item.
We are Masters in Dishwasher Repairs in San Jose, California
We have sufficient knowledge on how every brand of dishwasher works so we can confidently restore your unit to working condition. We repair washers in no time so you can enjoy the convenience of using one. Enjoy the full lifespan of your appliances. We have a quick turn-around time for dishwasher repairs in San Jose, CA because we know how difficult it is to wash your dishes without it. We have encountered every brand of dishwashing machines so we know how to restore them in case they get into some kind of trouble. When your dishwasher is not working properly as you would expect, we have the right repairmen to inspect and determine the right solution.
We are knowledgeable and certified professionals when it comes to handling the following brands:
• KitchenAid
• Miele
• Dacor
• Frigidaire
• Haier
• Westinghouse
• Samsung
• Thermador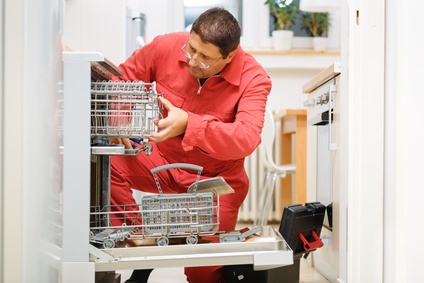 • Whirlpool
• Sears
• LG
• Amana
• Sharp
• Hotpoint
• GE
• Maytag
• Roper
• Subzero
• Bosch
• General Electric
• Speed Queen
• ASKO
• Wolf
• Kenmore
• Panasonic
• Jenn-Air
• Electrolux
• Admiral
• Estate
Call Us to Restore Your Home Appliances in San Jose, CA
When you are experiencing any emergency issues with any of your appliances at home in San Jose, California, you should call us right away to give you an estimate and possibly schedule a same-day repair appointment. Keeping our customers happy and satisfied with our workmanship has always been our top priority. Reach out to us today when you have home appliances that need to be examined or fixed. Enjoy your home appliances once again when you call us at (408) 359-4128. You can fill out and submit the form provided on this site and we will call you. It is about time you experience first-hand the kind of appliance repair in San Jose, CA that we at Onsite Appliance have been providing our loyal San Jose, CA clients.
Santa Clara County Service Area
San Jose, Santa Clara, Sunnyvale, Palo Alto, Mountain View, Cupertino, Milpitas, Campbell, Los Gatos, Saratoga, Los Altos, Morgan Hill, Gilroy, Los Altos Hills, Monte Sereno
95123, 95111, 95122, 95112, 95116, 95125, 95148, 95124, 95136, 95132, 95129, 95121, 95127, 95120, 95118, 95126, 95117, 95128, 95131, 95133, 95135, 95110, 95138, 95134, 95130, 95119, 95008, 95139, 95014, 95113, 94089, 95032, 95035, 95037, 95050, 95054, 95070, 95101, 95140, 95141, 95190, 95191, 95192, 95193, 95194, 95196, 95002, 95013, 95103, 95106, 95108, 95109, 95115, 95150, 95151, 95152, 95153, 95154, 95155, 95156, 95157, 95158, 95159, 95160, 95161, 95164, 95170, 95172, 95173