Onsite Appliance – We Guarantee Reliable and Affordable Appliance Repair in Los Altos, CA
If you are looking for a reliable and professional company to take care of your appliance repair in Los Altos, CA, you can rely on Onsite Appliance to do the job for you. You will be impressed at our expertise when it comes to bringing back dead machines to life. In all the years that we have been in business, we have dealt with all the major brands of refrigerators, HVACs, washing machines, microwave ovens, and so on. We accommodate all types of part replacement, overhaul or reconstruction of dilapidated machines. We guarantee 100% customer satisfaction with our quick response, fast turnaround time, and quality repair services.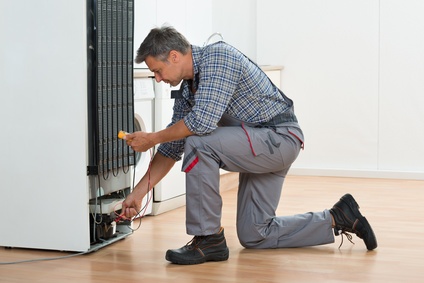 Professional GE Appliance Repair Technicians at Your Service in Los Altos, CA
Our appliance repair service in Los Altos, CA saves you money because you don't have to buy new household appliances when we can quickly and affordably fix your old ones if they have broken down. With the skills and knowledge our technicians possess, your appliances will be operating efficiently in no time. Our certified professionals are knowledgeable on the latest technologies. Fixing your own appliances is not as easy as they make it look in appliance repair videos. If you think you can save from repair services by doing it yourself, think again. You may even end up buying tools you do not know how to use effectively, or worse, hurt yourself in the process.
Seeking LG Appliance Repair Los Altos, CA?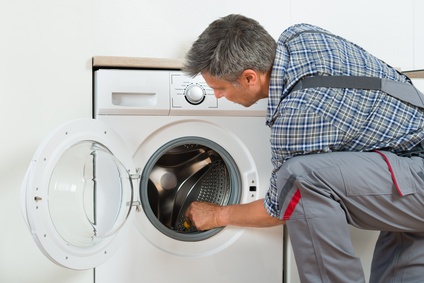 Home appliances are a staple in every modern home in Los Altos, CA. It is rather unthinkable to live in a house without any appliance in sight. As the leading Los Altos appliance repair company, we boast in providing a variety of local repair services.
The Safest Stove Repairs in Los Altos, CA
Our technicians are highly knowledgeable and experienced when it comes to handling gas or electric stoves alike. If there are gas leaks, your damaged stove can burst into flames if not properly attended to. We highly advise against any attempts on DIY appliance repair in Los Altos, CA especially when it comes to anything fire-related such as stoves. We work fast so you may be able to safely use your stove as soon as possible. Your stove can go up in flames if left in the care of non-experts. It can be risky to try to fix the stove yourself.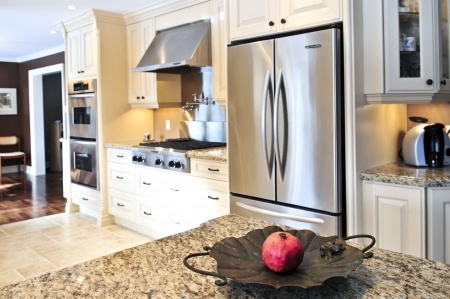 Microwave Repairs You Can Afford in Los Altos, CA
Our technicians in Los Altos, CA excel in all types of repair, so you should call us to send them to your home where they will carefully troubleshoot and repair the appliance for you. We guarantee value for your money, so even though we may not have the cheapest rates around, we come highly recommended because our services are always top-notch and affordable. We cut on unnecessary costs that we believe should not be shouldered by our clients so they can enjoy huge savings and the best deals. Most overhaul companies may claim that microwaves are costlier to repair than buying a new one but we beg to differ. For us at Onsite Appliance, however, we take the challenge of fixing microwave ovens head-on.
Quick and Efficient Refrigerator Repairs Los Altos, CA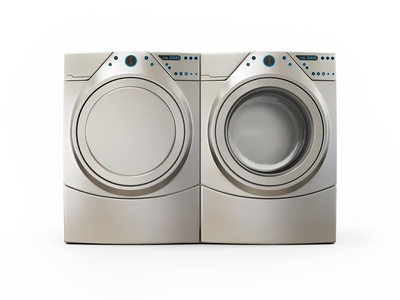 We do not charge you for unnecessary part replacements just so we can bill you higher. We understand that a broken refrigerator can be highly inconvenient especially for big families in Los Altos, CA. When running smoothly, they can preserve food items over extended periods of time until when needed for cooking or consumption. Refrigerators are certainly some of the most important appliances found in homes in Los Altos, CA. It is almost impossible to manage a home without it. The problem may just be as simple as a water leakage or a more complex one.
Dishwasher repairs in Los Altos, California
We give high importance to every repair job in Los Altos, California no matter how big or small it is. We offer superior services that do not burn a hole in your pocket. If your dishwasher is not draining as well as it should, we can quickly come to your aid. We are experts at restoring home appliances that may already seem unusable. DIY videos can only make the process look so easy but once you get down to actually doing it, you will realize that fixing your dishwasher yourself is not "a walk in the park."
We are knowledgeable and certified professionals when it comes to handling the following brands:
• Miele
• Hotpoint
• Samsung
• Jenn-Air
• Wolf
• Panasonic
• Frigidaire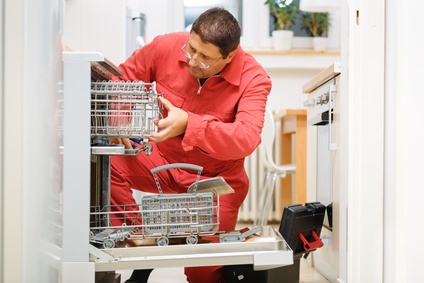 • ASKO
• LG
• Sharp
• Speed Queen
• Admiral
• Kenmore
• GE
• Sears
• Estate
• General Electric
• Maytag
• Roper
• KitchenAid
• Haier
• Westinghouse
• Whirlpool
• Subzero
• Bosch
• Dacor
• Thermador
• Amana
• Electrolux
Call Us and We Will Immediately Restore Your Home Appliances in Los Altos, California
Allow Onsite Appliance to make a significant change in your life. We are interested in providing long-term solutions to any of your appliance problems. Use the phone number provided in our contact details to call us directly and one of our appliance repairmen will speak with you. Our consultants are waiting for your call. Avoid being a victim of inefficient repairs and trust only us here at Onsite Appliance. Enjoy your home appliances once again when you call us at (408) 359-4128.
Santa Clara County Service Area
Palo Alto, Gilroy, Milpitas, Los Gatos, Monte Sereno, Santa Clara, Sunnyvale, Mountain View, Saratoga, Los Altos, Cupertino, Campbell, Morgan Hill, San Jose, Los Altos Hills
94022, 94023, 94024