Welcome To Appliance Repair Scottsdale, AZ
For years, Onsite Appliance has been the leading provider of reliable and budget-friendly appliance repair in Scottsdale, AZ. You do not have to suffer for long periods while we do the fixing because we guarantee the shortest turnaround time in repairing appliances. Your search should end here because you have just found the most qualified Scottsdale, AZ company to help with all your needs, that's as far as any problems you may be experiencing with your home appliances are concerned. We accommodate all types of part replacement, overhaul or reconstruction of dilapidated machines. Save more money when you come to us for a quick and exceptional fix.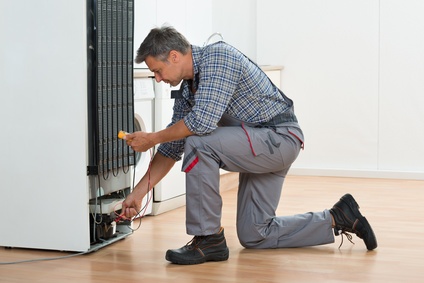 Professional GE Appliance Repair Technicians at Your Service in Scottsdale, AZ
We examine your faulty appliances and fix them properly to keep them running smoothly and to give you service for more years to come. We take pride in our highly skilled technicians who undergo refresher trainings as well as repeated simulations for new brands and models. Fixing home appliance yourself is easier said than done, even with the help of appliance repair videos or DIY kits. Our professional technicians are employed according to experience and character so you can rest assured that you will be serviced by nothing but the most competent in the industry. Onsite Appliance is compliant of the Scottsdale, AZ laws, and all our actions are guided by protocols and standard procedures.
Reliable LG Appliance Repair in Scottsdale, AZ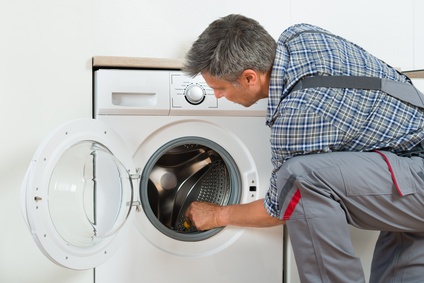 You do not have to go back and forth different centers for appliance repair near you that only specialize on one type of appliance when you can bring them all to us. Regardless of what make, model or brand you have in Scottsdale, AZ, our skilled technicians know how to diagnose and fix them. Avoid falling prey to restoration companies in Scottsdale who only fix the outer part of your item but does a sloppy job on the inside costing you money and wasting your time.
Stove Repairs Made Safe and Convenient in Scottsdale, AZ
Attempting to save money might cost you your property or even your life. Stoves when mishandled due to DIY appliance repair may cost not just money but damage to property or lives. Our technicians are highly knowledgeable and experienced when it comes to handling gas or electric stoves alike. Nowhere in Scottsdale, AZ, can you find a more reliable technician than at Onsite Appliance. Trust only certified technicians from Onsite Appliance when it comes to outstanding stove repairs.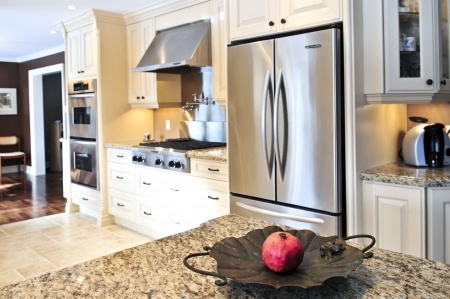 Microwaves repairs in Scottsdale, AZ
There is no need to buy a new oven until our skilled technicians in Scottsdale have taken a look at it. Most overhaul companies may claim that microwaves are costlier to repair than buying a new one but we beg to differ. When you notice that your microwave is not functioning normally as you would expect, it's always advisable to have a technician qualified in fixing electrical home devices to inspect it. We will determine if replacements are required and how much it would cost to restore your microwave into a normal working condition. Our professional experts guarantee quick and efficient reconstruction services without sacrificing the quality of the repair.
Refrigerator repairs Scottsdale, AZ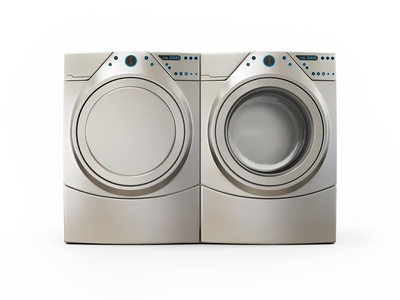 We understand that a broken refrigerator can be highly inconvenient especially for big families in Scottsdale, AZ. It is almost impossible to manage a home without it. Rather than giving it up for a new fridge, let our skilled technicians perform their magic. We have a warehouse in Scottsdale, AZ complete with all the needed supplies and refrigerator parts so we are able to work on your refrigerator right away. Refrigerators do not come cheap but that does not mean Onsite Appliance cannot provide you with a budget-friendly service fee. When running smoothly, they can preserve food items over extended periods of time until when needed for cooking or consumption.
Exceptional Dishwasher Repairs Scottsdale, Arizona
DIY videos can only make the process look so easy but once you get down to actually doing it, you will realize that fixing your dishwasher yourself is not "a walk in the park." We have sufficient knowledge on how every brand of dishwasher works so we can confidently restore your unit to working condition. Let our technicians go over your dishwashing unit in Scottsdale, Arizona. We understand the convenience brought by a dishwasher in every home and that is why we guarantee quick washer repairs within 24 hours. Our expertise will allow you to maximize the usage of your appliance. Broken dishwashers can be threats to sanitation and the quality of your food especially when you were not aware that your appliance has been malfunctioning.
We provide first-rate rehabilitation services on the following brands:
• Electrolux
• Samsung
• Dacor
• Subzero
• Haier
• Sears
• Maytag
• Amana
• Westinghouse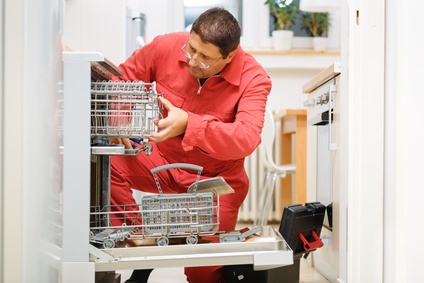 • ASKO
• Frigidaire
• Whirlpool
• Hotpoint
• GE
• Bosch
• LG
• Admiral
• General Electric
• Jenn-Air
• Estate
• Kenmore
• Roper
• Sharp
• Panasonic
• Thermador
• KitchenAid
• Wolf
• Miele
• Speed Queen
Call Now for Same-Day Appliance Repair Scottsdale, Arizona
Reach out to us today when you have home appliances that need to be examined or fixed. We can assure you that you will be in good hands the minute you pick up the phone and call our number. Avoid being a victim of inefficient repairs and trust only us here at Onsite Appliance. No need to tire yourself out in looking for another appliance repair in Scottsdale, AZ when you have the most reliable and efficient solutions at your own fingertips. We take pride in being the leading provider of affordable and efficient appliance repair in Scottsdale, AZ.
Maricopa County Service Area
Circle City, Tempe, Anthem, Mesa, Gila Crossing, Phoenix, Maricopa Colony, Encanto, Wickenburg, Wranglers Roost Stagecoach Stop, Tonopah, Citrus Park, Morristown, Theba, Fountain Hills, Komatke, Alhambra, Central City, Scottsdale, Wintersburg, Laveen, Aguila, Buckeye, Guadalupe, Wittmann, Glendale, Cave Creek, Chandler, Gila Bend, Fort McDowell, Litchfield Park, Paradise Valley, Arlington, Carefree, Gilbert, Avondale, Youngtown, Tolleson, Surprise, El Mirage, Goodyear
85054, 85250, 85251, 85252, 85253, 85254, 85255, 85257, 85258, 85259, 85260, 85261, 85262, 85266, 85267, 85268, 85271